Same-sex marriages may be illegal in the Virgin Islands; however, it has not stopped same-sex wedding ceremonies from taking place on Richard C.N. Branson's private Necker Island.
According to the American monthly fashion and lifestyle magazine, Vogue, in a September 15, 2022, publication, a wedding ceremony between two men took place on Necker Island in May 2022.

The magazine, which published several photos of the wedding and events surrounding it on Necker Island, named the couple as Wesley Vultaggio and Michael McCarty of the United States of America.


Wedding reportedly took place in May

According to Vogue, the couple wanted an intimate destination wedding near the beach, and following plenty of research, they landed on Sir Richard Branson's private islands Necker and Moskito in the [British] Virgin Islands.

It said the year prior, Wesley had booked a 40th birthday trip to Moskito Island, but because of COVID, had to cancel—so the location was already on the couple's radar.

"We did a deep dive on islands around the world, from Brando Island in Tahiti to Capri in the Amalfi Coast, but were always pulled towards Necker," Michael says. "We had a couple of conversations with them and the best dates they could offer us were November 2023, which was too far off for us. Three days later, they called and said they had a cancellation in May, and did we want it? Obviously, the answer was a resounding 'Yes!'" Vogue quoted Michael McCarty as saying.

He also shared to Vogue that three containers' worth of decor were shipped to the VI in order to pull off four days of events, including a Slim Aarons–inspired beach party, a jazz-club-meets-the-tropics night, "and of course, our incredible ceremony and after-party. In the end, Chris and his team—along with the incredible Necker and Moskito staff—did the impossible. We were blown away."


First kiss as 'husbands'

McCarty also said he and his partner had their two friends, Elena Scott and Todd Hawkins, officiate the ceremony.

"I recited my vows and promises to him, and there was not a dry eye in the house—even our friends who didn't think it was possible for them to shed a tear were in sobs. After our vows, we exchanged our rings, were announced as Mr and Mr McCarty Vultaggio, and had our first kiss as husbands. As soon as our lips touched, a gospel choir burst into their rendition of 'I Say a Little Prayer.'" After a few cheers, the couple processed out for pictures, while a gospel choir performed a rendition of Taylor Swift's "Out of the Woods"—in Michael's words, "the first Taylor Swift song I was able to get Wesley to love."


'Wedding of the century'

According to Vogue, the couple described their wedding as the "wedding of the century".

It was also shared that local entertainers performed during the 4-day event and Mr Branson was also on island during that time.

Our newsroom reached out to the Attorney General, Hon Dawn J. Smith; Hon Sharie B. de Castro, who held the portfolio of Junior Minister of Tourism at the time; and Director of the BVI Tourist Board, Mr Clive McCoy for a comment; however, no response was received up to time of publication.

In 2019, a report by the UK House of Commons' Foreign Affairs Committee advised the United Kingdom (UK) government to force the 14 British Overseas Territories (OTs) to legalise same-sex marriages.

But the UK government responded by saying it had no plans to do so, instead pledging to continue encouraging OTs to "recognise and protect same-sex relationships."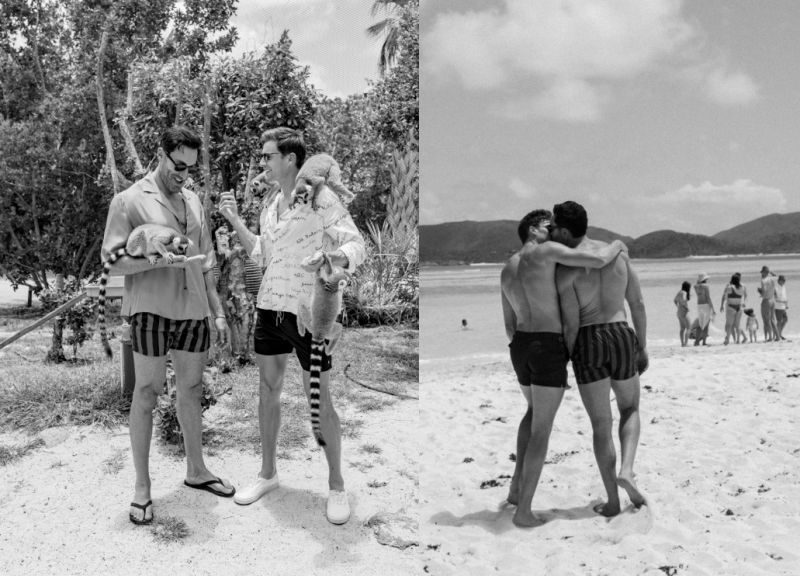 Left: Gay couple Wesley Vultaggio and Michael McCarty getting up close and personal with the lemurs on Necker Island. Right: The couple kissing on the beach before a swim.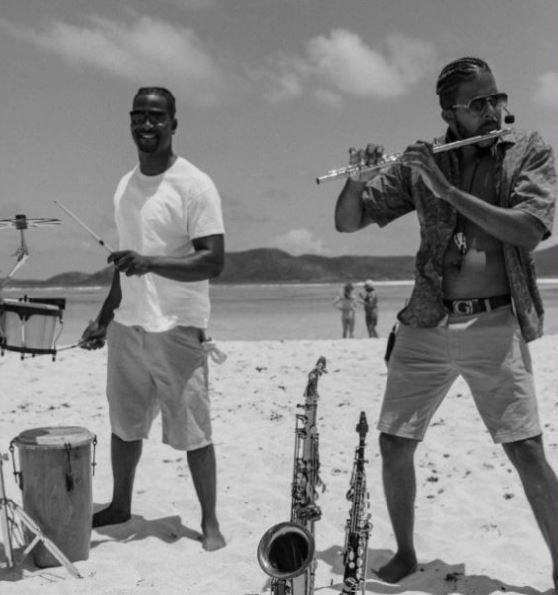 Two musicians from the Virgin Islands perform on Necker Island as part of the same-sex wedding event.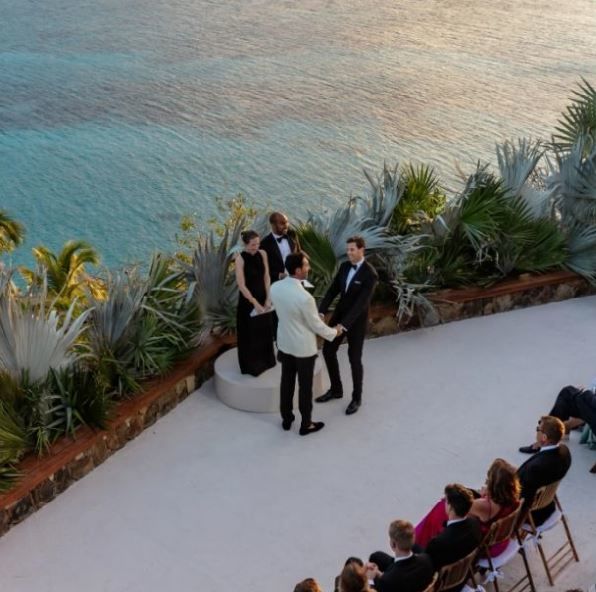 Michael McCarty told Vogue he got married to Wesley Vultaggio on the precipice of heaven on Necker Island in the [British] Virgin Islands.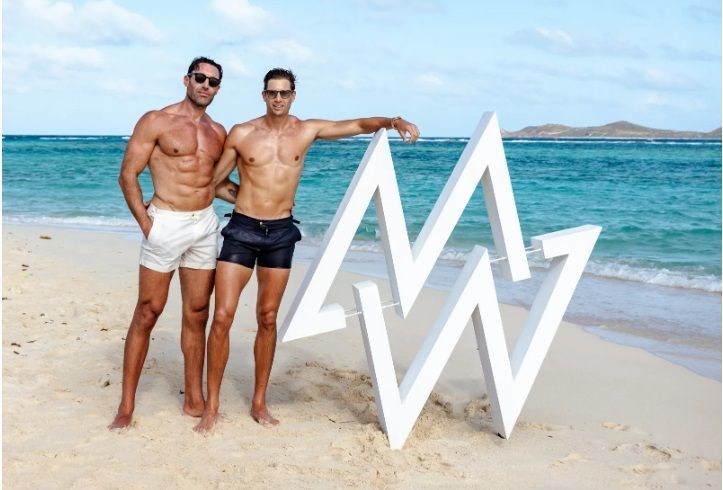 Same-sex couple Wesley Vultaggio and Michael McCarty strike a pose on the beach at Necker Island.