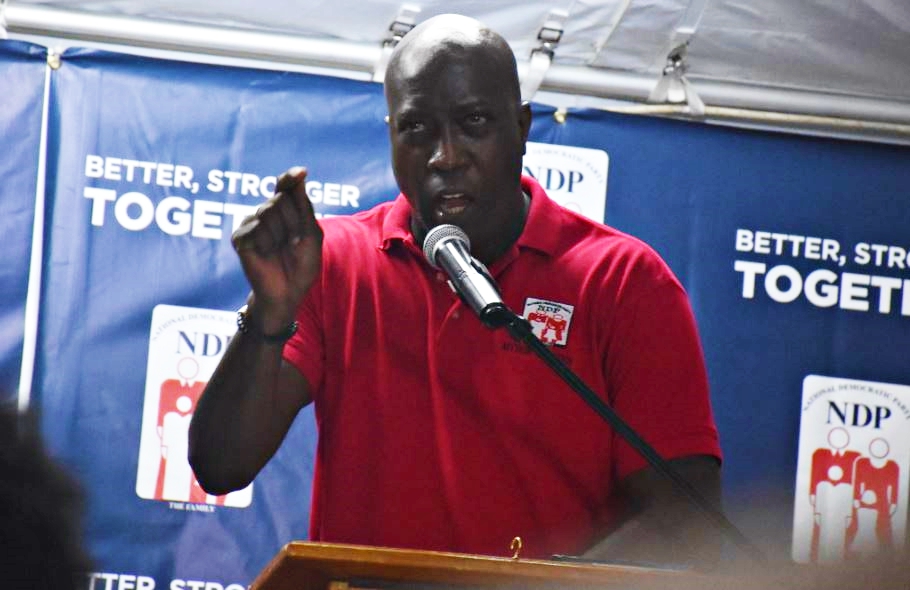 Walwyn dismayed at Premier's belated 'greedy bill' admission
Former legislator Myron Walwyn has expressed dismay at Premier Dr Natalio Wheatley's belated admission that the contentious 'greedy bill' passed by his Virgin Islands Party (VIP) government was a mistake.
The so-called 'greedy bill' is a reference to the Retiring Allowances (Legislative Services) Amendment Act, 2021, a law passed by the Premier's Virgin Islands Party (VIP) that has received intense backlash from residents over its excesses doled out to lawmakers in a highly suspicious pension scheme.

Walwyn, while speaking with ZBVI radio in an interview yesterday, called Dr Wheatley's admission "a day late and a dollar short".

"The real mistake here for [Wheatley] is that the public is now fully aware of the contents of the bill, and have expressed their disdain for what was done," Walwyn asserted.

According to Walwyn, the VIP administration passed the law and was fully aware of its contents, its effects, and its intention when they passed it.

Several protests greeted the passage of the bill when it was first made public, but the VIP, which had a political majority in the House of Assembly at the time, was unmoved over the public backlash.

Walwyn expressed satisfaction that in bringing awareness to what he described as a "troubling matter", two other political parties have since pledged to repeal the Act if they are given a chance to govern.

In the meantime, the former Education Minister also expressed abhorrence over the Premier's conduct after the contents of the Act were "fully brought to the attention of the public".

"[The premier] indicated that I should not have gone there," Walwyn argued, "meaning I should not have said anything, which suggests that he clearly did not want the public to know what was contained in the Act."

He further contended that Dr Wheatley broke Cabinet confidentiality as well as his fiduciary responsibilities as Minister of Finance in providing information that he received in the course of his duties and used it for political purposes.

"This clearly was to cause embarrassment to me for revealing what I saw as an injustice in the second part of the Act," Walwyn claimed.