Representative for the Ninth District, Honourable Vincent O. Wheatley has proclaimed that Anegada could once again be the "bread basket" of the [British] Virgin Islands, as he indicated that 40 acres of land were recently made available to farmers in an effort to ramp up agriculture in the community.
He was at the time speaking with Premier and Minister of Finance Dr the Honourable Natalio D. Wheatley on the Virgin Islands Party (VIP) Let's Talk show broadcasted on ZBVI 780 AM and streamed live on Facebook on March 14, 2023.

Hon Wheatley was asked to talk about some of the work that has been done in Anegada since elected as its Representative and Hon Wheatley pointed out that a lot has been done and a lot more needs to be done in the community.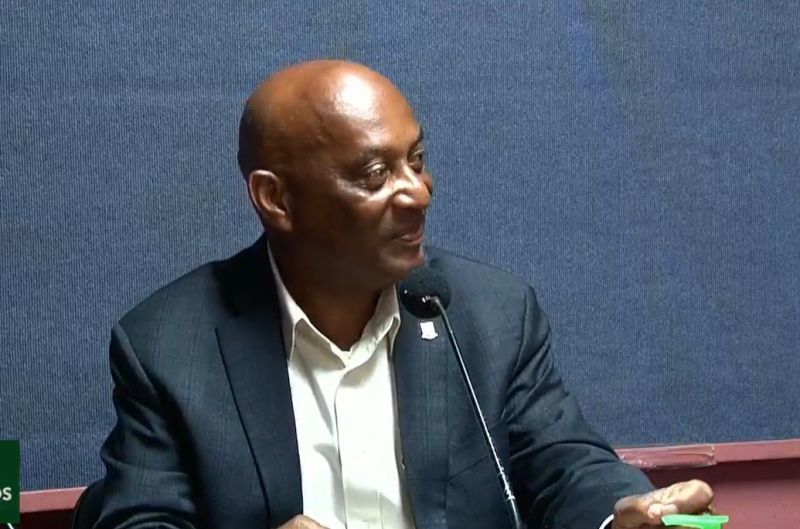 Ninth District Representative Hon Vincent O. Wheatley appeared on the Virgin Islands Party (VIP) Let's Talk radio show broadcasted on ZBVI 780 AM and streamed live on Facebook on March 13, 2023.
Land issue was priority- Hon Wheatley
In response to Anegada becoming the "bread basket", Hon Wheatley said the community can do it again and wants to see it happen again.
"In talking with the Anegada Land and Registry Committee, what they made clear to me is getting the land situation sorted out was a priority, because if you're going to do all of these things in Anegada but the people aren't a part of it, they aren't participating, then we miss the mark. The development must be with the people, for the people", the District Representative said.
The Premier pointed out that not a lot of 'big deal' has been made about the progress made by the VIP Government to sort out the land situation which has been ongoing for 130 years on Anegada.
"Everybody saying there are other problems in Anegada. Of course there are other problems, there will always be problems but this was brought to my attention as a salient problem that needed to be addressed and I'm so glad that we got to where we got to with the Anegada lands", Hon Wheatley said.
Hon Wheatley expressed gratitude to the Chairman of the Anegada Lands Committee and his Committee Members for going way above and beyond the call of duty in making sure the problem was arrested, "And make sure the next generation doesn't come into this problem of land ownership on Anegada. Again, we did it together with a willing government," he continued.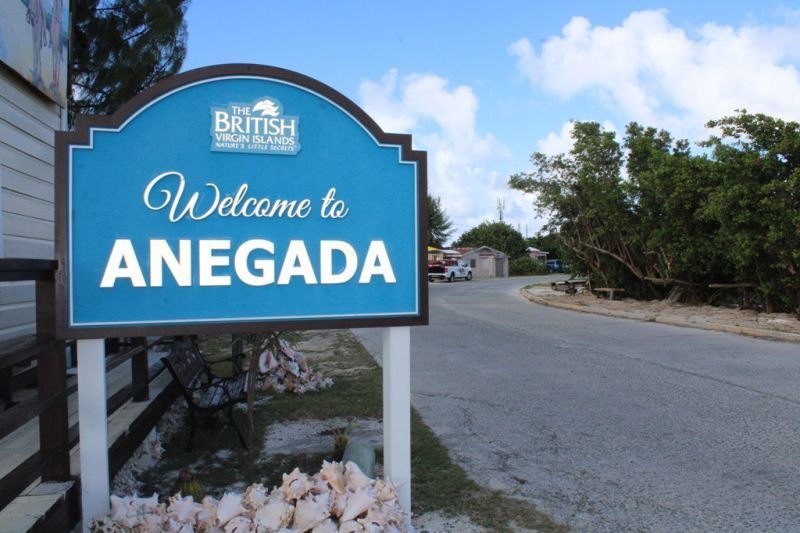 The Virgin Islands Party has plans for major agricultural developments on Anegada, including greenhouses and poultry rearing.
Poultry rearing on Anegada
Meanwhile, the Premier who is presently the Minister of Agriculture and Fisheries said there are plans for other major agricultural investments in Anegada.
"I've started preliminary talks with financial institutions who will allow us to be able to do things like build these poultry houses. These large poultry houses like we have over in Josiah's Bay and Paraquita Bay," Premier Wheatley said.
The Ninth District Representative Hon Wheatley then urged the Premier to move from rhetoric into action, as he teased that he knows he's ready for the action.
"Exactly, so we have the land there and we're going to get the commitment from the financial institutions and what we're going to do is we're going to make Anegada the bread basket again," the Premier reiterated.
Dr Wheatley said the concept is to build greenhouses and poultry houses, given that Anegada has a lot of space and flat lands.