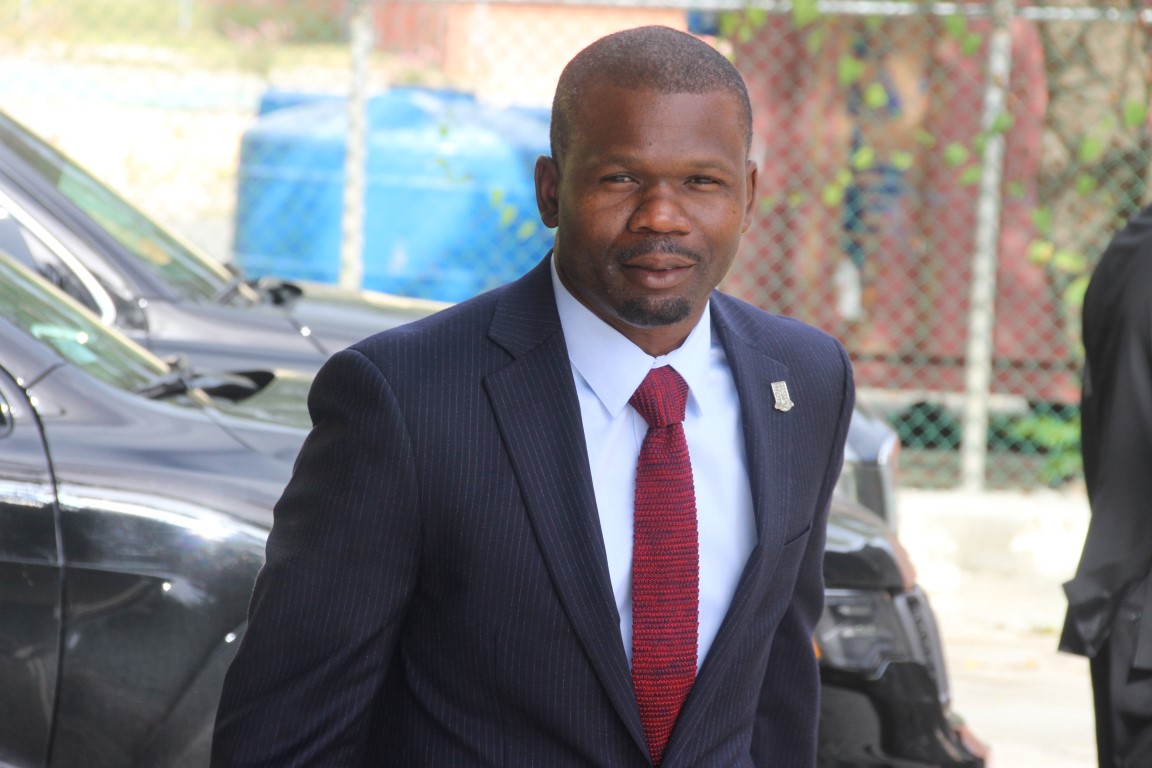 We've done a phenomenal job — Rymer
Public Works Minister Kye Rymer has credited his Virgin Islands Party (VIP) with doing a phenomenal job over its four-year term in office, particularly in addressing the issues of the Fifth District where he is seeking re-election at the upcoming polls next month.
Rymer, while speaking during his District launch over the weekend in Huntums Ghut, said he was able to bring the district from a sense of hopelessness and a lifeless state to one that is now full of hope and purpose.

"Together we have seen the growth in our district," Rymer said. "Roads have been rehabilitated [and] we've created a business directory."

In addition to this, Rymer said there have been community cleanups, a food bank that assisted those in need, fitness walkathons, and programmes and services for the most vulnerable in the community.

The Fifth District Representative shared that his community has seen the genesis of a first-step entrepreneur project that promises to provide jobs and entrepreneurship opportunities, particularly for young people in the district.

For elders in the community, Rymer said there have also been the much-talked-about Sankey Sundays in efforts at reviving the territory's culture.

"We've accomplished a lot in the last years and must continue to build on the foundation we've laid," Rymer said. "There is so much more to be done, and I am confident in our ability to continue the transformative work that we have started."

Rymer also touched on the importance of virtues such as love, togetherness, respect, honesty, and godliness — qualities he said run deep in the fabric that connects his community.

The Fifth District Representative argued that achievements such as good roads, continuous water flow, increased job opportunities, a clean community and other similar benefits pale in comparison to having these virtues.