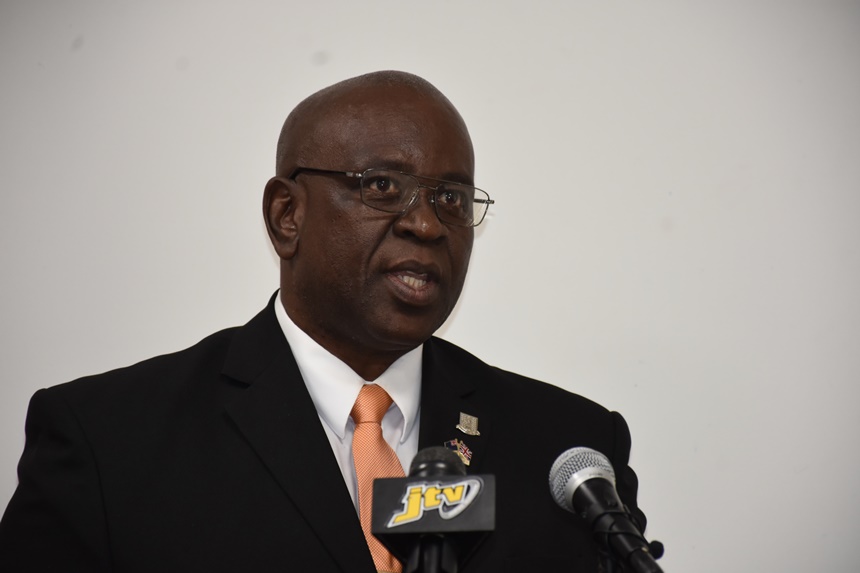 What repeal? Malone says NDP helped pass 'greedy bill', collected benefits
Members of the National Democratic Party (NDP) — including its current Chairman, Marlon Penn and Sixth District candidate, Myron Walwyn — have vowed to partially repeal the controversial retirement bill for lawmakers, if they are re-elected to the next House of Assembly (HOA).
The two essentially argued that first-term lawmakers are not sufficiently vested in the legislature to benefit from the Retiring Allowances (Legislative Services) Amendment Act, 2021 which residents have angrily pushed back on and decried as the 'greedy bill'.

When he spoke at a rally last weekend for the launch of NDP candidates, Walwyn said diverting much-needed financial resources to the retirement package for lawmakers is one that should offend the national conscience of every single person in the territory.

"I have no problems with the first part of the Act which provides for the pension of legislators to be calculated on their full annual package. However, the second part of the Act is the height of political wickedness," Walwyn argued. He explained that a three-term legislator would essentially receive in excess of $600,000 in cash by the end of three years after retiring; in addition to half of their monthly salary until their death.

According to the former Education Minister, this essentially meant that residents would be paying the salaries for two governments simultaneously – one that is working, and one that is not working.


NDP helped pass the law

But Territorial At-Large Representative Carvin Malone pushed back on what he described as duplicitous claims by the two NDP members, arguing that it was Penn who helped push the bill through the HOA for it to become law in the first place and questioned whether they would repay benefits already collected.

"Who seconded that bill?" Malone asked on the VIP Let's Talk show earlier this week. "NDP, the NDP seconded the retirement package bill [in the HOA]."

He continued: "Who approved it? All 'yeas', no 'nays' [during the vote for the law]. You'll hear people talking. Who benefited first from it? Members of the NDP benefited from it first. I'm wondering now whether or not they will be prepared to pay back the monies. Now they have the buzzwords, 'we will repeal' part of it."

Malone further contended that ever since the formation of the Government of National Unity, Premier Dr Natalio Wheatley had been seeking a repeal of the law. However, Malone claimed that the premier was consistently told to 'leave it alone' by other members of the HOA, including the NDP, Progressives United (PU) and the Progressive Virgin Islands Movement (PVIM).

Malone also claimed that the section of the bill that NDP members want repealed does not affect him or other first-term lawmakers within the VIP as Walwyn and Penn have claimed.