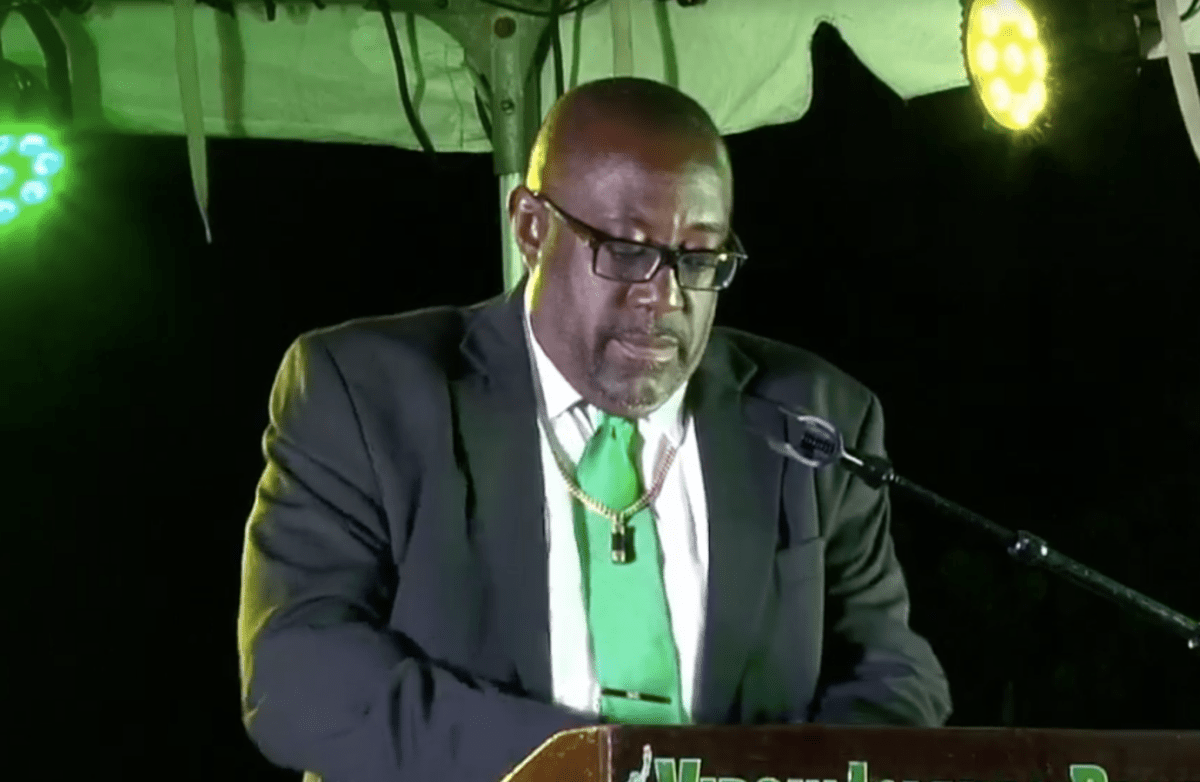 Wheatley plans to quash harsh Trade Department policy
The Department of Trade, Investment Promotion & Consumer Affairs currently has an oppressive policy in place that has been hindering young entrepreneurs, among others, from making progress with their business initiatives.That was the sentiment expressed by Virgin Islands Party (VIP) Eighth District candidate Allen Wheatley, who promised to right that proverbial wrong once he gets elected into office.
According to Wheatley, many young persons in the Eighth District have been complaining that they are unable to get trade licenses because the Trade Department has advised them they first needed to rent a property to get licensed.

"I don't know who passed that policy, but I [will] quash that," Wheatley said at a political rally in his district last evening. "It's completely illogical for you to tell me that I have an idea, I want to set up a business, I may not have everything in place [so] you going to tell me I gotta go rent a place and start paying a thousand dollars a month until you give me a trade license, that might take six months."

Wheatley said he went through a similar experience himself with a kiosk [vending booth] he owns and was forced to pay some $5,000 to process the license. With $3,000 already paid, the political hopeful said he still didn't have a license.

"I like, mehson, you all people crazy? You all don't understand the economy mashup? You going to make people got to pay $3,000, sign a lease, and all [the] Trade [Department] telling me, that's the policy."

Wheatley said although he was told that this is the Department's current policy, this is not a policy that he will keep in place once elected and he assured residents that it will be fixed.