Minister for Natural Resources, Labour and Immigration, Hon Vincent O. Wheatley (R9) has reminded recent graduates of an online skills training programme of the importance of investing in one's self and earning new skills.
Hon Wheatley was at the time making a statement at the Employability/Entrepreneurship Skills Training Programme, Presentation of Certificates Ceremony held on April 5, 2022.

The Programme was held online from August to December 2021, when persons were trained with entrepreneurship skills through interactive online classes.

So far, some 27 Persons have been trained in two cohorts and are now better prepared for VI's workforce needs.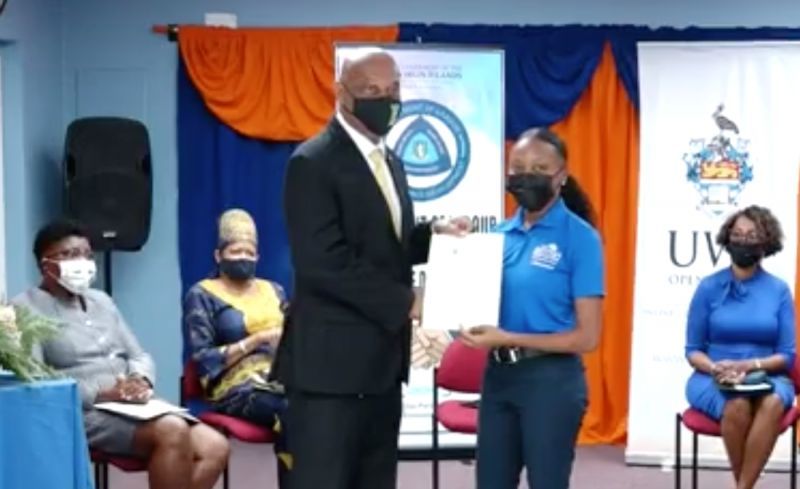 Graduate of the Entrepreneurship Skills Training Programme receiving her certificate.
Invest in yourself - Hon Wheatley

"When you invest in yourself, you don't worry about what the minimum wage is, because you know what you bring to the table and what you bring is a lot more than minimum wage," he said.

"Others and no one should tell you what they would pay you because you know what you are worth, you know what you bring to the table," he added.

Hon Wheatley detailed that the skills training programme was undertaken by skilled experts in their field.

He further congratulated the graduates and charged them to leave their mark in the VI in countless ways through innovative business ideas, visions and dreams.