Commentator and pastor Mr Claude O. Skelton-Cline has brought into question the Virgin Islands' apparent lack of effort to assist Haiti in the wake of a recent major earthquake that left many homeless.
On Saturday, August 14, 2021, a major earthquake measuring magnitude 7.2 on the Richter Scale rocked western Haiti, causing widespread injuries, deaths, and housing destruction; however, little was said about the VI's role to offer assistance as a regional neighbour.

The talk show host raised the issue on the Tuesday, September 21, 2021, edition of his Honestly Speaking show on ZBVI 780 AM.


No 'voice' raised over issue- Skelton-Cline

"I didn't hear us raise one voice in this country about how we're going to assist our Haitian brothers and sisters post the earthquake. I didn't hear no fanfare," he said.

"I've heard nothing about how we going accommodate ten families… none of that, why? Because we have, we have been taught who to hate," he went on to say.

Haiti was one of the first black countries in the western hemisphere to gain its independence after colonialism and slavery.

A significant reason why the country has remained in poverty was due to Haiti having to pay France some 150 million francs, equivalent to $21B in today's currency, to preserve its independence.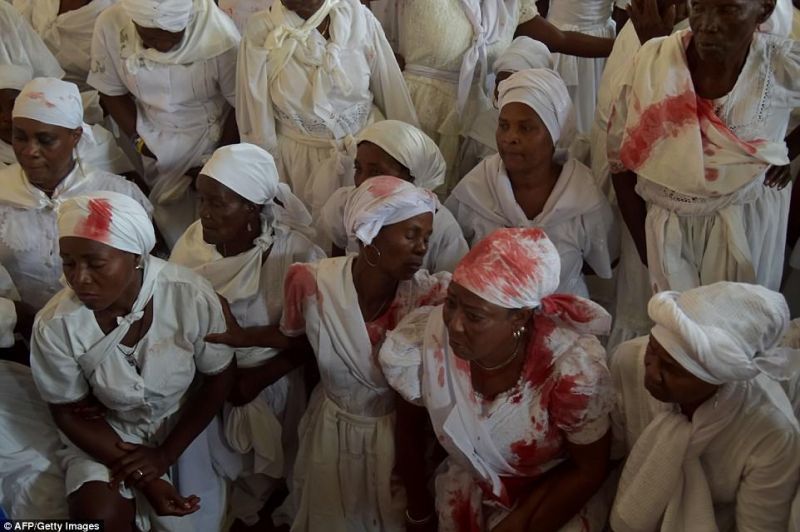 Claude O. Skelton-Cline hinted that some persons in the VI may have been reluctant to help over the country's religious practices.
Witchcraft & Obeah?

Skelton-Cline hinted that some persons in the VI may have been reluctant to help due to the widespread belief that many in Haiti allegedly engage in pagan religious practices.

"Some sitting up there talking about that's because they have witchcraft and Obeah, who got more witchcraft and Obeah than the Virgin Islands?" he questioned.

The August earthquake was felt across the Caribbean, including in the Virgin Islands, Cuba, and Jamaica, and came just over a month after Haiti's president, Jovenel Moïse, was murdered at his residence in Port-au-Prince on July 7, 2021.