The alleged witch-hunt and harassment of locals by the United Kingdom (UK) police officers continue under the pretext of the Commission of Inquiry (CoI). Many residents have lambasted the one-man commission's report as biased and its credibility is under attack, since all of the areas that have issues under the Governor's portfolio (civil service, courts, police force) have not been touched in the report.
It was yesterday, Tuesday, February 14, 2023, that UK police officers arrested and released Comptroller of Customs Wade N. Smith on "suspicion of breach of trust."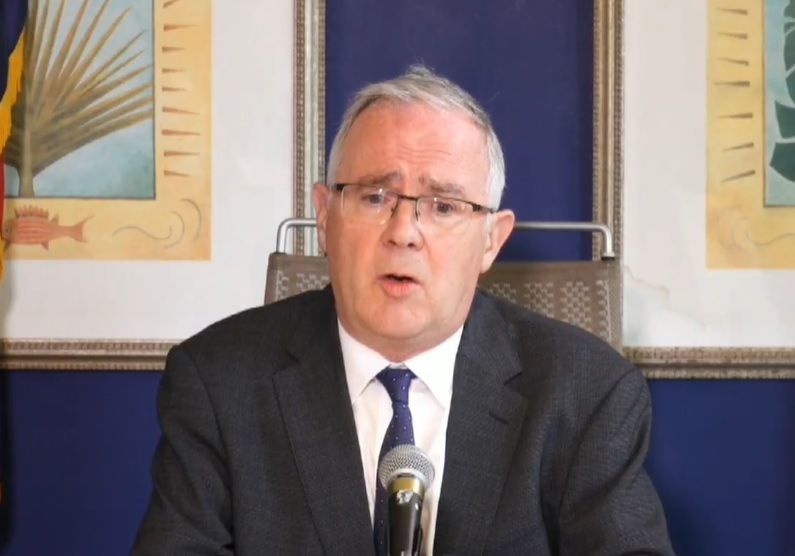 Mr Wade N. Smith was sent on leave by Governor John J. Rankin, CMG (in photo) on August 18, 2022, with no explanation.
Smith is the target of UK Officers
Mr Smith's home was searched, his phone and computer taken and he was released with no charges. Mr Smith was sent on leave by Governor John J. Rankin, CMG on August 18, 2022, with no explanation. He has since taken the Government to court seeking a Judicial Review over the decision to send him on leave without cause. The court said there is a case to answer on the lawfulness of
Mr Rankin
's decision and a hearing is set.
In the
CoI
report, the one-man Commissioner Gary R Hickinbotom found no corruption in the Customs Department under Mr Smith's leadership.
Therefore, many residents see Mr Smith's continued harassment as revenge. It was Mr Smith who debunked the UK Police Officers' claim last year when they went on a 'joy ride' and 'bar hop' with a Government boat but claimed they were on a special operation.
Mr Smith had noted that whenever there is a special sea operation, both his department and the police are involved jointly. No UK police officers were disciplined for the abuse of power and breach of trust.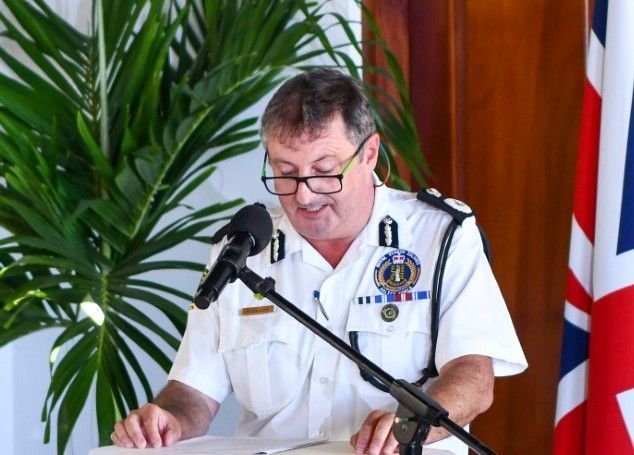 Despite his transgressions against the Virgin Islands, there have been no sanctions against Police Commissioner Mark Mr Collins for breach of trust.
Rankin & Collins treated differently under law
In addition, the Royal Virgin Islands Police Force (RVIPF) was involved in Human Trafficking last year, when they took a potential employee, who came to
the Virgin Islands
(VI) on a vacation, to St Thomas, USVI on a police boat so he could change his immigration status. Nothing was done on this matter but today the officer is in the police force, as he was hired in October of last year.
It was Mr Smith as Comptroller of Customs, along with the Chief Immigration Officer, who made representation and provided evidence to the Director of Public Prosecutions (DPP) on the matter; however, it was swept under the rug and nothing was done.
Up to publication time, Mr Smith could not be reached for comments.
Residents continue to point out the double standards where the Governor and Police Commissioner get away with unethical behaviour, but local residents are dragged through the courts.
Governor
John Rankin
told the Territory that he knew nothing about the plot to have former Premier Andrew A.
Fahie
arrested; however, a month later we found out he had authorised the sting operation against Mr
Fahie
. There were no sanctions for his untruthfulness.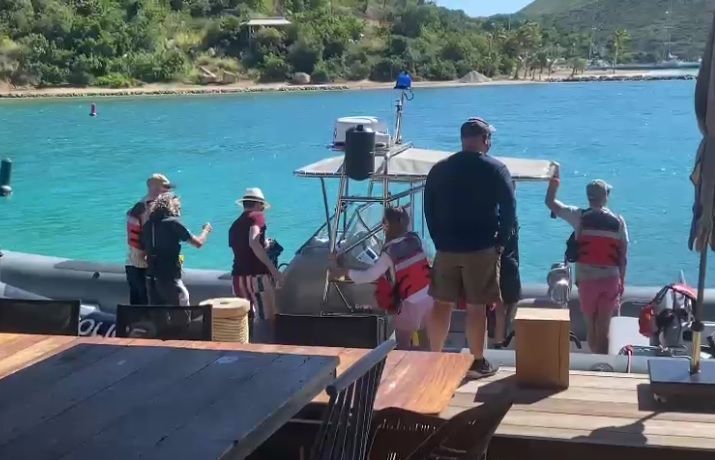 Social media had erupted with questions about accountability in the Royal Virgin Islands Police Force (RVIPF) and even the Governor's Office, following the publication of videos showing what is believed to be UK nationals recruited to the RVIPF visiting at least two bars in the Virgin Islands using taxpayers-funded police vessels on Sunday, January 23, 2022
Double standards based on race?
Police Commissioner Mark Collins released a video that many described as racist and portraying the VI as a narco-state and crime-infested destination. He lied when he said he did it in collaboration with the BVI Tourist Board as a recruitment plug. We found out that this was not so as the Tourist Board Director Mr Clive McCoy debunked his claims, saying the Tourist Board had nothing to do with the despicable video.
There were no sanctions against Mr Collins for breach of trust and the Governor, his pal, said he forgave him.
Meanwhile, patriot and model civil servant Najan Christopher is before the courts for writing a letter saying the former Premier was Head of Government at the time of his April 2022 arrest and diplomatic immunity should be considered.
Most recently, Governor Rankin has been pushing the Police Bill that strips residents of their rights, as police can search homes and businesses without a warrant and fingerprints and DNA tests can be kept for over seven years even if the person is not convicted of a crime.
The Bill will also allow residents to reveal their conversations between lawyer and client. The Bill being pushed by
Mr Rankin
in its current form will allow the courts to draw negative inferences from a person exercising their right to silence.