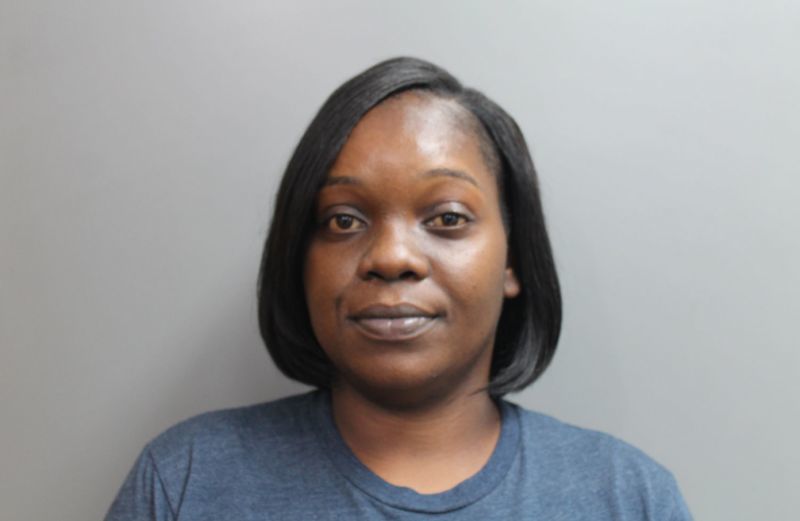 Woman arrested after illegally spending $8K from man's bank card
A woman has been arrested after she admitted to making over $8000 worth of purchases using a man's bank card.
Nandei McIntosh was charged with fraudulent use of a credit card, grand larceny and access to a computer for fraudulent purposes. The charges stem from an investigation in April 2022 which was initiated after a man reported a case of fraudulent credit card use to the police.

According to the probable cause fact sheet, the man told police that he previously had an ATM bank card with approximately $10,000. However, he checked the balance in March and noticed that it was incorrect. When he checked again on March 26th he noticed a balance of approximately $4000. The man reportedly checked his account again two days later and saw a balance of $77.70. The next day he traveled to the bank and spoke with a representative concerning the matter. When the bank conducted a check of the account they informed him that it had been hacked. The man asked the employee how much money had been taken from his account, but she indicated that she would have to go through his account to determine a total. When asked for the precise date that funds started coming out of the account, the bank employee stated February 15th, 2022.

The man told police that he recalled that he had visited a restaurant in Frederiksted on February 14th, 2022. He said he remembered that he was served by Nandei McIntosh, a waitress he was familiar with. After dinner, he placed his card in the receipt book and gave it to McIntosh, who later brought it back. He told police that McIntosh was the last person to be in possession of his card and suggested that she was responsible for the missing funds. According to the man, he called a relative of McIntosh who is a friend of his and explained the incident. The individual told the man that they would discuss the matter with McIntosh and get back to him. He later received a call from the relative informing him that McIntosh had admitted to using the card.

The man told police that McIntosh called him minutes later and he asked her, "How could you do me that, McIntosh? You will have to write me something admitting to what you did, and you are going to have to pay me back." He said that she agreed and gave him directions to her house. He then traveled there and obtained an installment agreement letter from McIntosh which stated that she would pay him back $500 every week for 20 months beginning April 8th.

The man provided police with a copy of that letter and told police that he had never authorized McIntosh to use his card. He explained that the letter he requested was simply for the purpose of evidence. When questioned about his relationship with McIntosh, the man stated that they were friends and had never had an intimate relationship.

According to police, McIntosh was present at the police station on the morning of April 7th where she provided a statement. She told the police that she and the man previously had a relationship. When asked when she used the man's card, McIntosh stated that it was sometime between February 13th and 15th. She further explained that she had taken a picture of the card while at his house and used it to make several purchases totaling $8,370.09. She admitted that she had not been given permission to use the card and also admitted to writing the agreement letter.

Following her arrest, Nadei McIntosh appeared for an advisement hearing on Friday where bail was set at $5000. She is, however, permitted to post 10 percent of that figure to secure her release and sign an unsecured bond for the remainder.