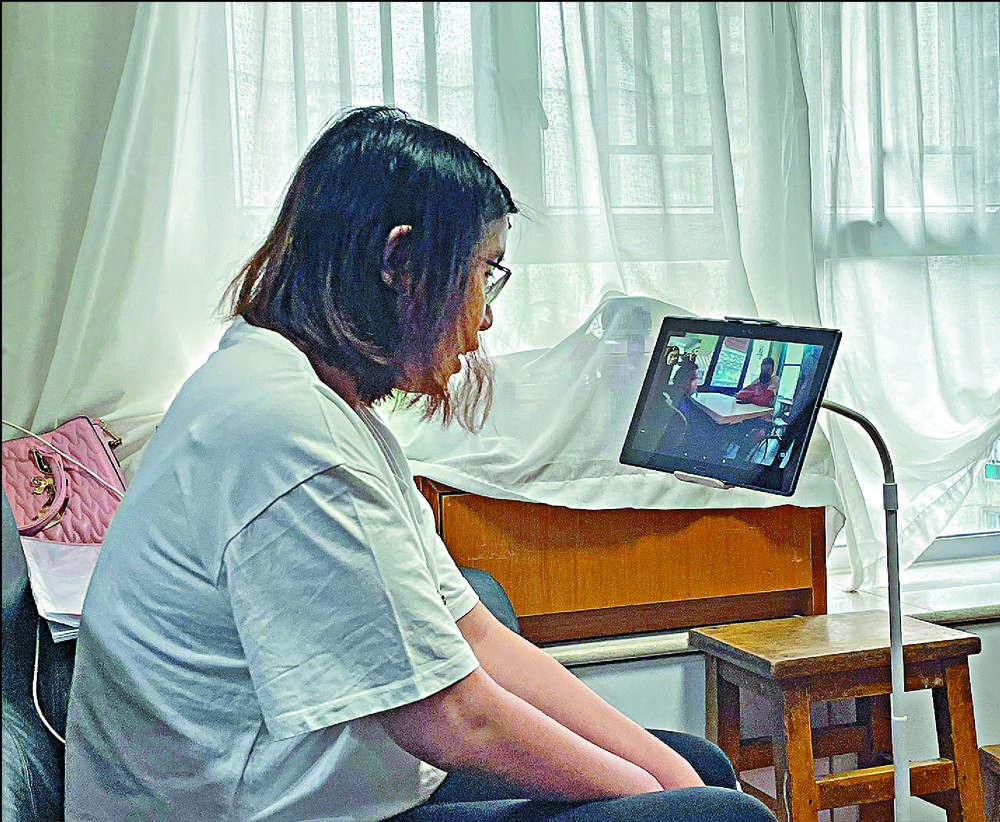 Work from home: a meal, a waitress and a robot
A woman who uses a wheelchair is able to work as a waitress at a Mong Kok restaurant from her Tsing Yi home, thanks to a robot that allows her to remotely serve customers.
"Welcome! Is the boy on summer vacation yet?" Silbie Wong Tsz-ching said as she greeted a father and his son at Dignity Kitchen.

She is able to do so by controlling the robot. The robot - and its accompanying tablet - is named "temi." It is supported by local company HandyRehab in collaboration with the Hong Kong Science and Technology Parks Corp.

Temi, which costs less than HK$1,000, is waist-high and comes with a screen that displays the waitress' face.

Wong, 32, had her first stroke when she was 14, followed by a more severe attack two years later that left her with little mobility on the right side of her body.

"As a human being, I don't want to stay at home all day. I want to do something and be helpful to society," Wong said.

After graduating from a special-needs school, Wong worked at an office and handed out flyers but this lasted no more than a year.

The working environment was very harsh, she said, adding: "I had to hold a board. It was really challenging for me." However, this all changed when Wong began working at Dignity Kitchen three months ago. In addition to being able to speak to customers in real time, Wong can also use the control pad to move the robot around the restaurant.

She said she typically starts work at 10am, adding: "Lunchtime is the busiest. The restaurant has an online ordering system but some guests may need my guidance."

She recalled teaching an elderly woman at one stage how to use the online ordering system, noting: "I was happy to help her."

Although the job pays her less than her previous one, she said she is happier and that HK$2,000 is already enough to cover her monthly living expenses.

The restaurant currently employs seven other work-from-home employees with the help of temi.

"I hope to provide jobs for people who are unable to leave their homes," said Koh Seng-choon, executive director of Dignity Kitchen. "I look at their ability, not their disability."