Southwest, American Airlines, and JetBlue slated to release quarterly reports on Thursday
The airline industry will wrap up its earning season this week as investors sift through the data for evidence of a strengthening consumer or economic slowdown.

After Delta Air Lines and United Airlines kicked off the sector's earnings last week with better-than-expected quarterly earnings per share, revenues, and estimates, shareholders at American Airlines, JetBlue and Southwest are now homing in on the latest quarterly reports due out on Thursday.

Edward Moya, a senior market analyst at OANDA in New York, told FOX Business on Monday, "Last week's airline earnings emphasized that consumer demand remains resilient regardless of how high fares have risen."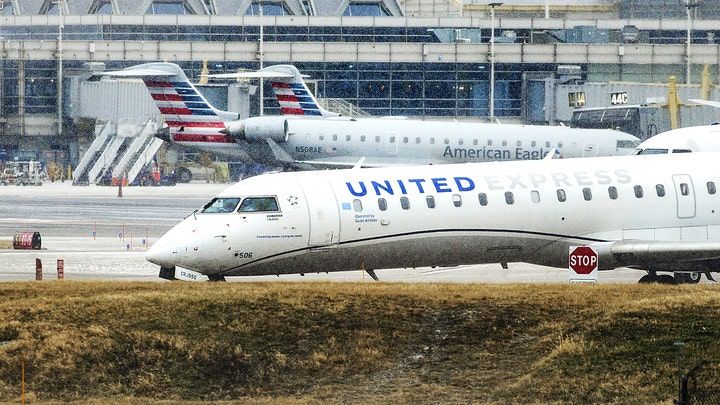 Delta Air Lines saw a revenue increase of 41.87% on a year-over-year basis, while revenues at United for the March quarter are anticipated to grow almost 50% year over year.
"This week, American Airlines, JetBlue and Southwest will either confirm a strong consumer is not going away or highlight a potential turning point that confirms large parts of the economy are in slowdown mode," he continued. "The airlines' earnings might give us some insight into consumer discretionary trends."
On Thursday, American Airlines will hold its investor call for the fourth quarter and fiscal 2022 financial results at 8:30 a.m. ET. JetBlue speaks with investors and analysts at 10:00 a.m. ET, and Southwest Airlines will follow at 12:30 p.m. ET.