Former Premier of the Virgin Islands Mr Andrew A. Fahie, through his attorney, has made a request for a delay on his trial for alleged drug smuggling and money laundering conspiracy, according to court documents seen by Virgin Islands News Online (VINO).
The former First District Representative, who retired from active politics recently, also wants to know the identity of the confidential informant who gathered more than 8,000 minutes of audio recordings of him allegedly plotting drug smuggling and other crimes.

Fahie's attorney filed an 'unopposed' motion with the US District Court in Miami on Monday, November 28, 2022, asking that the drug smuggling and money laundering trial be pushed back from January to no sooner that May 8, 2023, because prosecutors were still transcribing the recordings.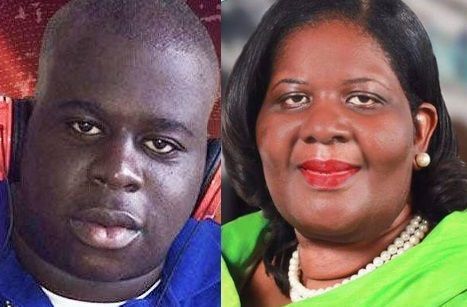 Attorneys for Kadeem S. Maynard, left, and his mother, former BVI Ports Authority Managing Director Oleanvine Pickering-Maynard have also agreed to a second trial delay.
Fahie wants disclosure of informant's identity
Fahie
's attorney Theresa M.B. Van Vliet had initially sought the identity of the informant in August but withdrew the request only to ask again in October. In the Monday court filing,
Fahie
's lawyer promised not to make the identity public.
"The government responded to the undersigned's request on October 26, 2022, and declined to provide the undersigned with the identity of the confidential informant, nor other related information sought in the request," the lawyer wrote. "Owing to the government's refusal to confirm, or refute, the identity of the confidential source, the undersigned is required to submit the matter to the court and anticipates doing so immediately after the Thanksgiving holiday."
Mr
Fahie
, former Managing Director of the BVI Ports Authority (BVIPA) Oleanvine Pickering-Maynard and her son Kadeem S. Maynard were arrested on April 28, 2022.
Fahie
and Ms Maynard were arrested in Miami and Mr Maynard in the US Virgin Islands.
The trio has pleaded not guilty to the various charges.
Mr
Fahie
is out on bail since June but has been ordered to wear an electronic monitoring device and not leave his daughter's Florida apartment.
Ms Pickering-Maynard and her son Kadeem remain imprisoned.