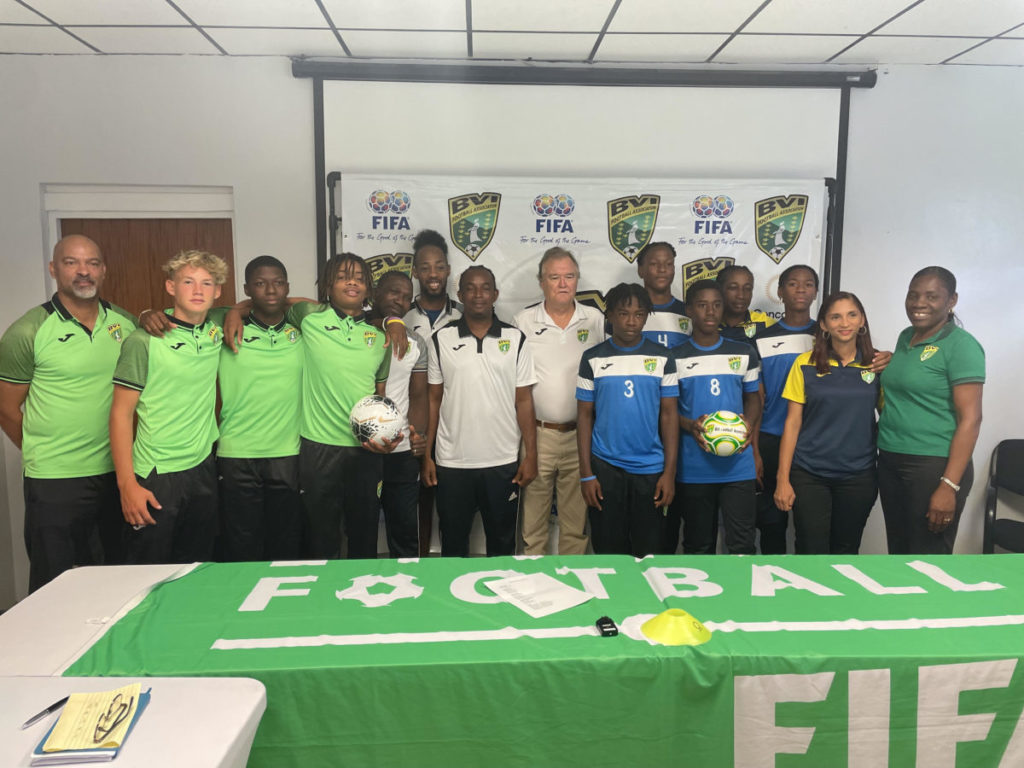 Coach wants BVI team to put up a fight at CONCACAF U17 Qualifiers
As the BVI under-17 national men's football team jets off to Florida for the upcoming CONCACAF qualifiers, the acting head coach for the team wants them to show fight and competitiveness in all of their games.
Jermain Abrams will lead the team into the qualifiers in absence of Thomas 'Manley' Albert who will not make the trip due to passport concerns. When asked about the realistic expectations of the team, Abrams said he simply wants them to compete in every game.

"They just need to be competitive. Once you compete and put your best foot forward and you are relentless in everything you do on the pitch, you leave it out there – what the results are we live with the results, but we are not going there and don't compete. We don't care who the opponent is. We are going to compete, and we will live with the results at the end of the day," Abrams said.

Meanwhile, President of the BVI Football Association (BVIFA) Andy Bickerton said the team has been drawn to compete against teams from which the BVI can get positive results.

"There is a difference, for example, when we are going into some men's national team where we are playing teams like Guatemala where all their players are professional or like Curacao where their players play in the English Premier League and the Dutch Premier League. We are going into those games with a different situation knowing we must contain and do the best we can to come away with decent results in those games," Bickerton said.

"If we look at the team we are going to play against with the under-17, there is nobody there that we would say we have to go in a heavy defensive position and just try and contain and keep the score down. In those games, they have the opportunity to have a good result," the BVIFA President added.

The BVI has been drawn in Group A alongside Bermuda, Bonaire, Bahamas, Guyana, and St Martin. There are four other groups at the Qualifiers. After round-robin play, the four group winners will advance to the 2023 CONCACAF U17 Championship (CU17C), joining the top-16 ranked nations that have been seeded directly into the group stage of the championship.