The Commission of Inquiry (CoI), allegedly called to look into whether corruption, abuse of office or other serious dishonesty may have taken place amongst public, elected and statutory officials in recent years in the Virgin Islands (VI), will begin hearings in the first week of May 2021.
The hearings are likely to be held in private with the sole Commissioner Sir Gary R. Hickinbottom deciding what information from the hearing may be disclosed to the public.

"In line with the Commissioner's intention that the COI should operate in as flexible a manner as possible and given the need to maintain its progress, the Commissioner intends to begin hearings in Road Town in the week commencing 3 May 2021," the Commission announced in a press release today, April 23, 2021.


Hearings to 'prompt' full disclosure of info

The press release stated that over recent weeks, the COI has sent out letters of request seeking information and documents relevant to its Terms of Reference and that these requests continue.

It said whilst the requests have resulted in many documents being lodged with the COI, for which the Commissioner is grateful, he considers that hearings are now required to facilitate the prompt and full production of relevant information and documents.

"That will be the purpose of the initial hearings, which are therefore likely to be short and conducted in private so as to ensure that documents and information that cannot at present be disclosed in public, can be securely provided to the COI.

"However, mindful of the need for openness where possible, following each hearing he will give directions for any publicity of that hearing he considers appropriate."


First summons made today

According to the Commission, the first summons requiring a respondent to appear before the Commissioner for examination on oath or affirmation, and to provide information was issued today, April 23, 2021.

It also said the Commissioner expects that further hearings will be necessary over the coming weeks.

"The COI will issue further press notices as necessary to update the public as to the timetable and nature of future hearings."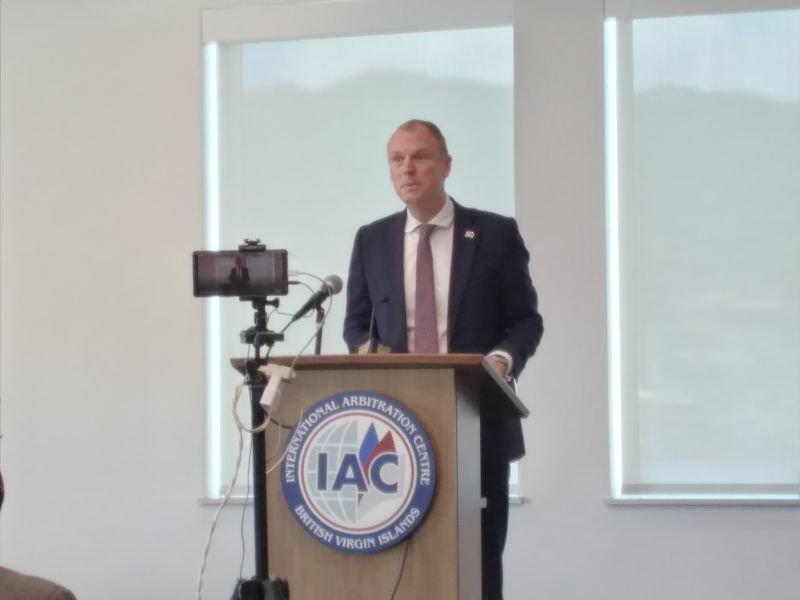 The CoI was called by controversial ex governor Augustus J. U. Jaspert, who was accused of trying to bully the democratically elected Virgin Islands government.
Suspicious CoI

The CoI was called by controversial ex-governor Augustus J. U. Jaspert, who was accused of trying to bully the democratically elected government led by Premier Andrew A. Fahie (R1).

Mr Jaspert was also accused of trying to create a strain between the elected government and the electorate.

The nature in which the CoI was also called, mere days before Mr Jaspert exited the VI, has aroused much suspicion on the real reason behind it and has left a bitter taste in the mouths of many in the Territory.