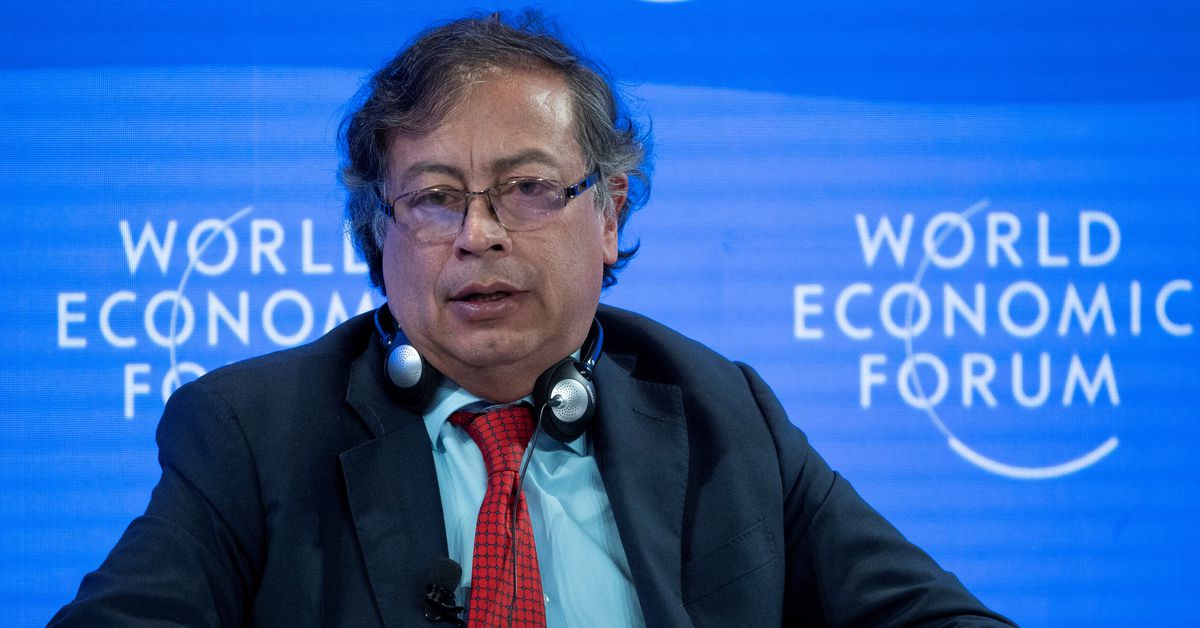 Colombian president accuses criminal group of breaking ceasefire
Colombian President Gustavo Petro on Monday said the Clan del Golfo, the country's largest criminal organization, has broken a ceasefire and there is no possibility of negotiations with the group if they continue attacks.
The ceasefire with the Clan - also known as the Gaitanista Self-Defense Forces (AGC) - was part of efforts to end the group's part in Colombia's internal conflict, which has killed at least 450,000 people.

In a radio interview, Petro accused the group of destroying a municipal aqueduct in Antioquia province amid roadblocks connected to protests by informal gold miners.

The roadblocks have affected up to 300,000 people across 12 municipalities in two provinces, resulting in shortages of fuel, food and medicine. Police lifted the majority of the roadblocks last week.

"By breaking the pipes, they have left Taraza without drinking water. The Clan del Golfo versus humble people," Petro said in a Twitter message on Sunday.

The group "has broken the ceasefire," he said.

In a separate radio interview on Monday, Petro said there was "obviously no possibility of negotiation" with the group if they were not capable of setting aside illegal business interests.

The group did not immediately respond to Petro's statements.

Gold miner Mineros SA has suspended operations in the region until it can guarantee security, it said in a statement.

Petro's government has asked Congress to pass a law approving surrender for gangs, including reduced prison sentences, in exchange for halting operations and paying reparations to victims.

Meanwhile, the miners' protests are ongoing, with attacks on medical facilities, property destruction and roadblocks, with encouragement from the Clan del Golfo, according to the military, police and government.

The protests intensified after the military has stepped up operations and soldiers destroyed 13 excavators in the last fortnight, aiming to clamp down on illegal and informal gold mining.

The practice is considered an environmental disaster due to the destruction it wreaks on numerous ecosystems, including mercury contamination in rivers.

Negotiations between the government and the miners have not yet resulted in a deal.

The government's National Mining Agency (ANM) last year said it would create a public company to help informal miners and put a dent in Colombia's illegal gold trade.