Playful color choices to inspire your space.
Family rooms are practical, comfortable spaces for spending time together–and bright colors and beautiful design can make you want to lounge in them all the time. Here, designers paired bold wallcoverings, patterned upholstery, over-the-top art, and more to craft dynamic family rooms that make a vibrant statement.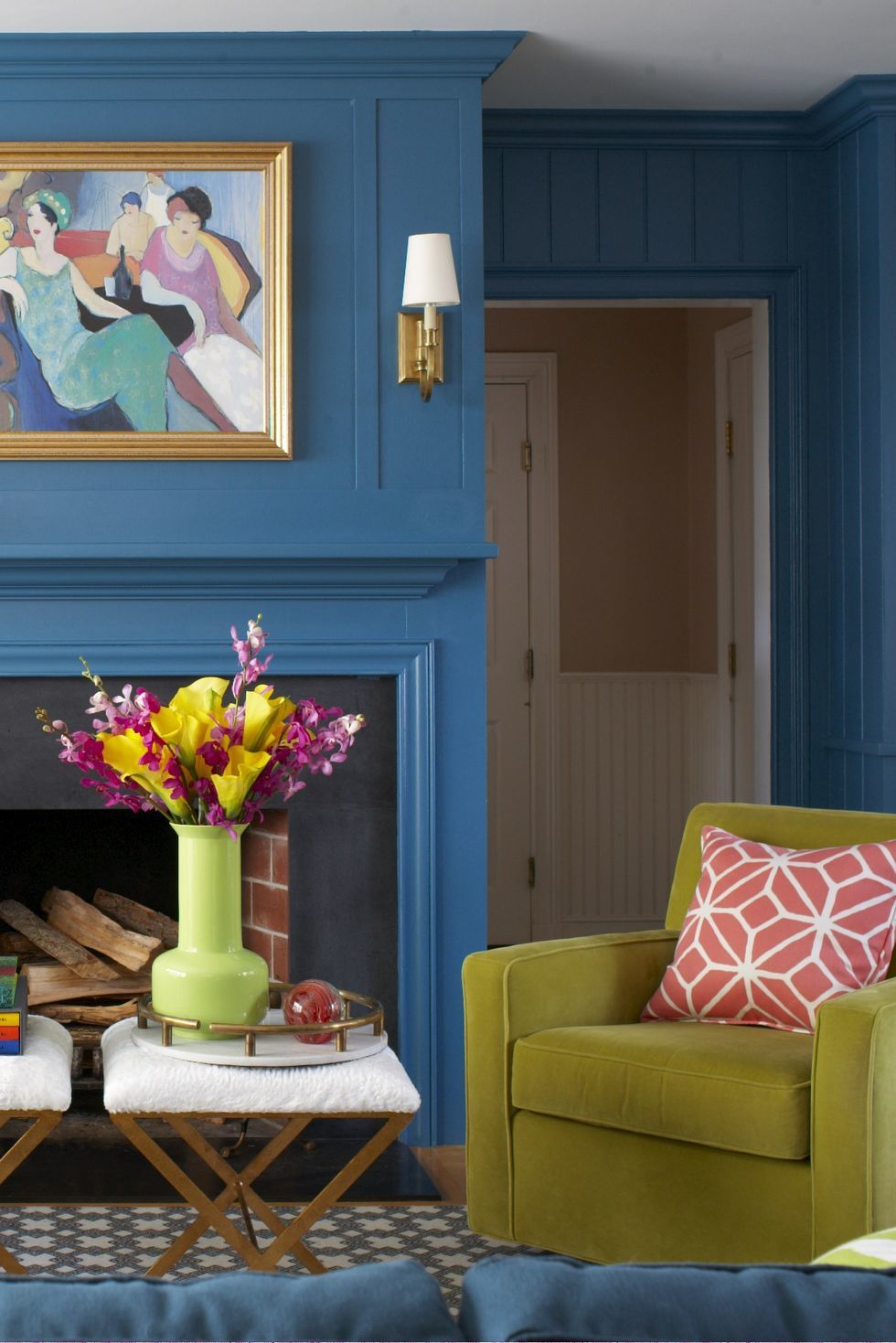 Dive into Blue

A deep, royal blue sets the tone for this family room from Liz Caan & Co.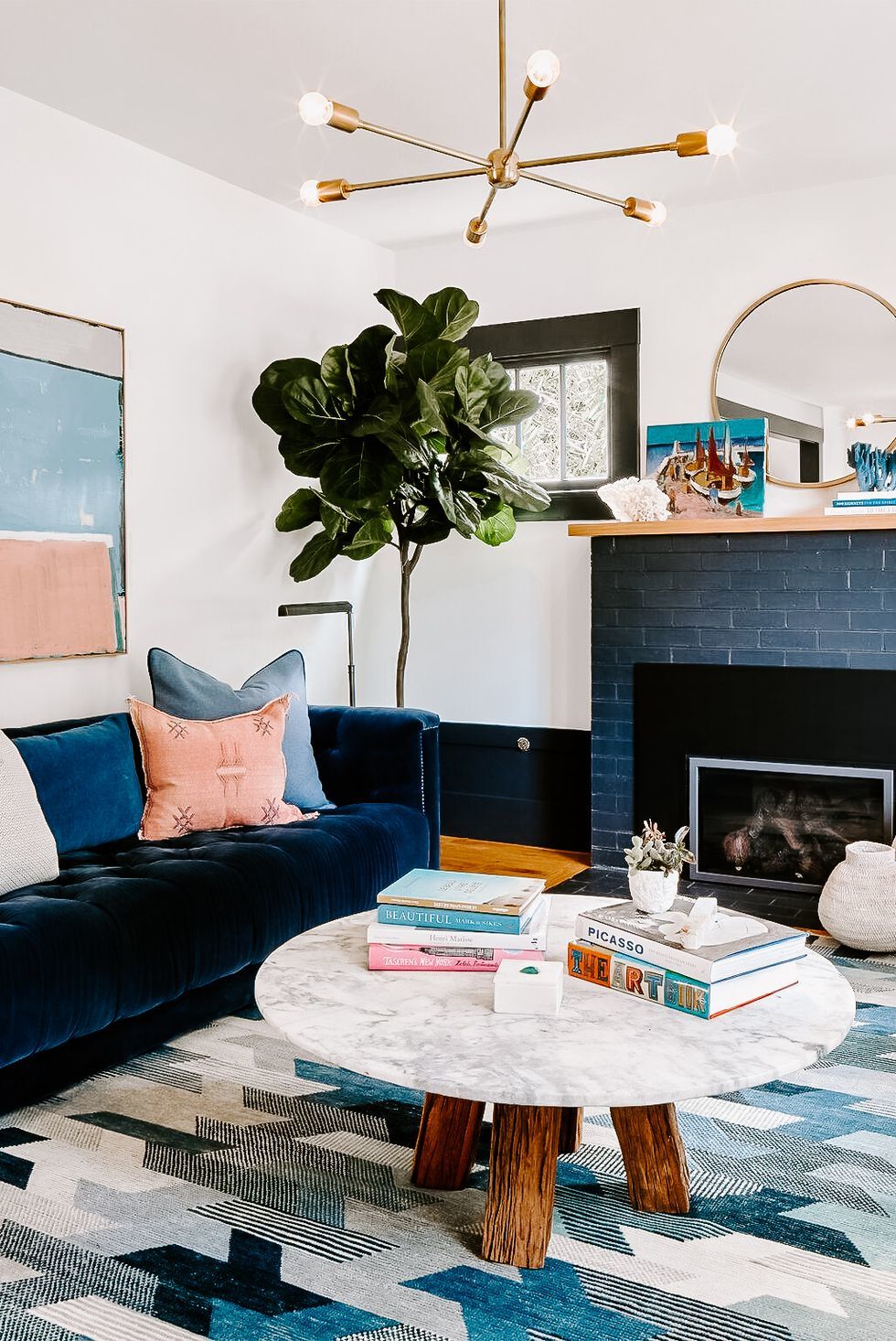 Soft & Sophisticated

Shades of blue and pops of pink create a serene contemporary atmosphere in this space from Lark + Palm.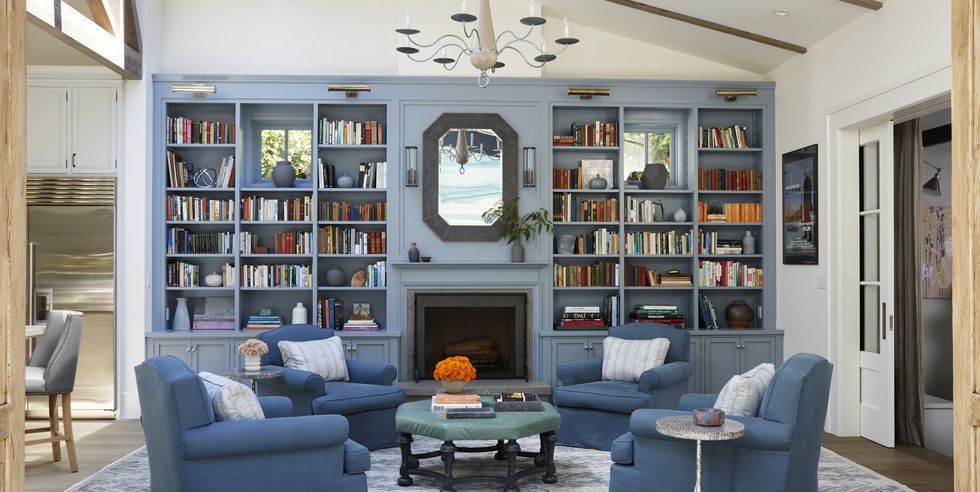 State of Serenity

Mix shades of blue to achieve a tranquil ambience, as in this space by Tim Barber Ltd.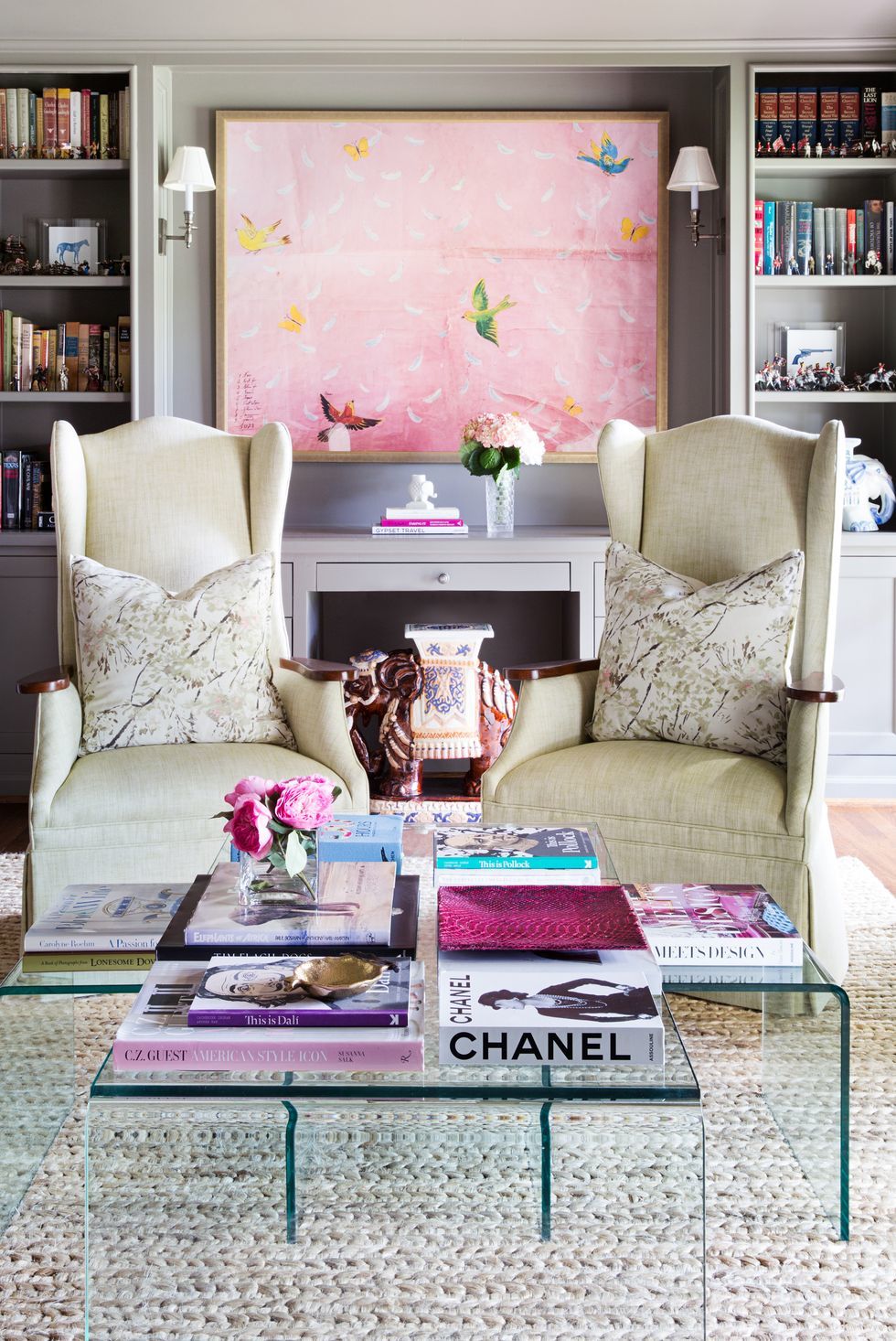 Play With Pink

Try incorporating pink for a touch of cheerfulness. Design by Jennifer Barron Interiors.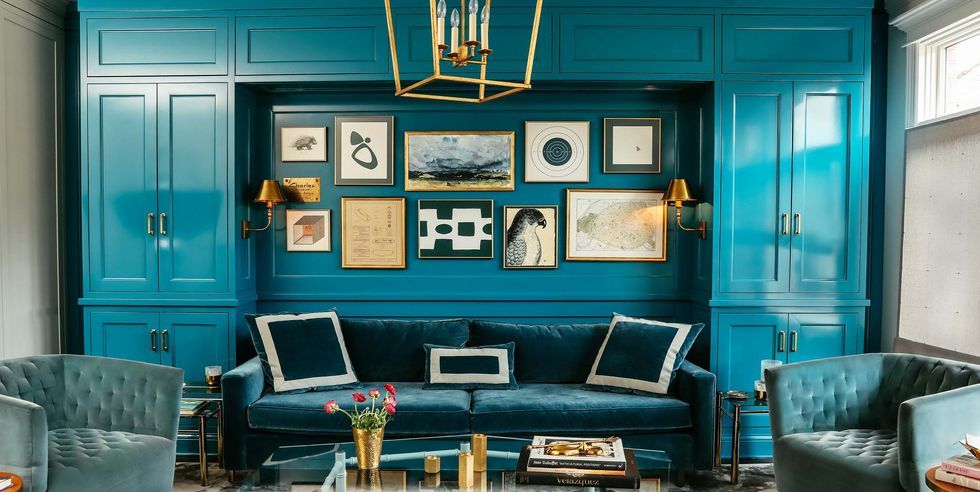 Think About Finishes

Lacquer elevates the look of a colorful space, as demonstrated by this design from Leo Designs Chicago.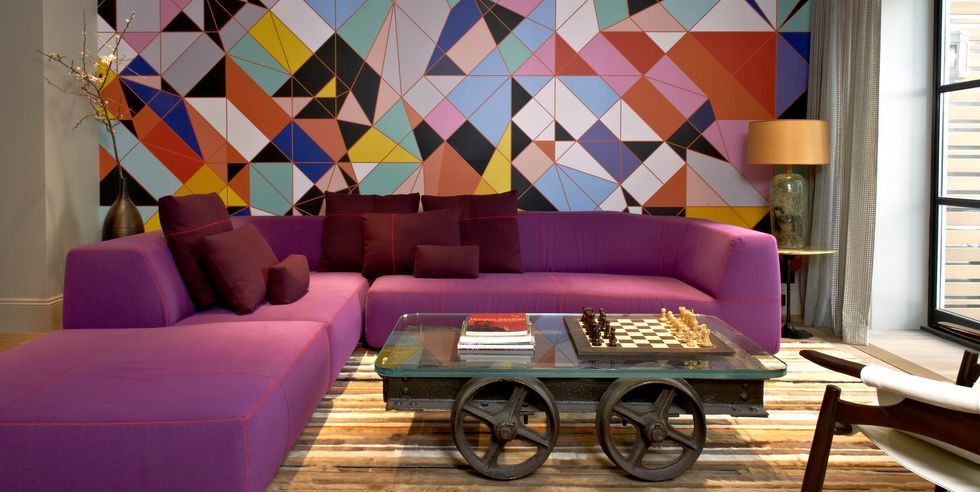 Bold Wallpaper

Cubist-style wallpaper pushes the envelope in a family room by InSpace NY Design.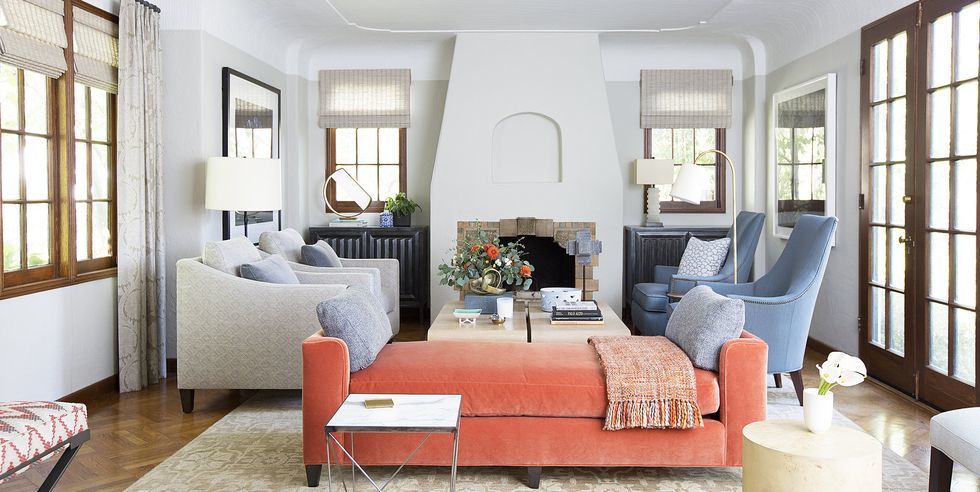 Understated Pastels

Peach and powder blue punctuate the color palette of this space by Melinda Mandell Interior Design.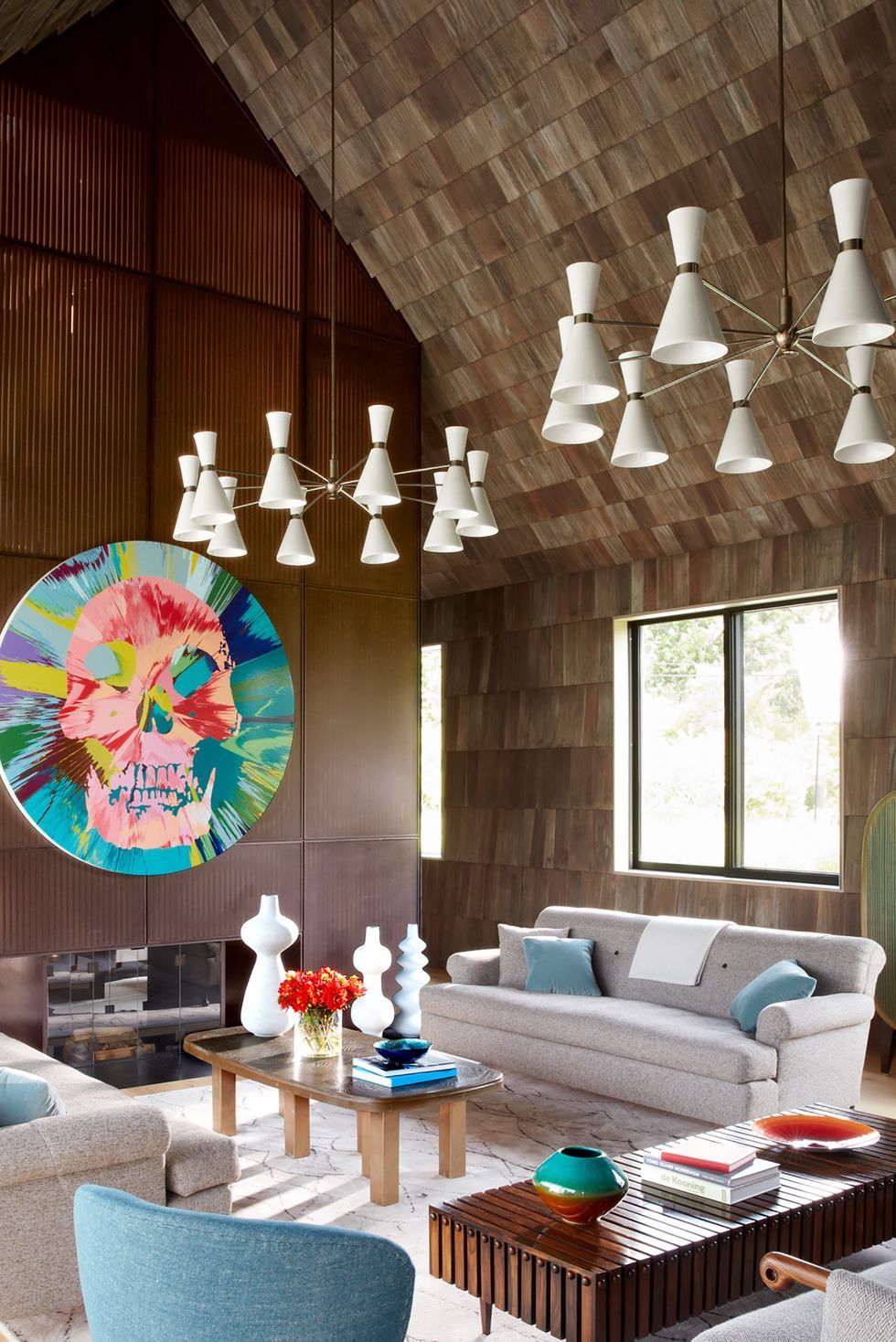 All About the Artwork

Here, Damon Liss shows that artwork offers powerful opportunities for bringing color into a room.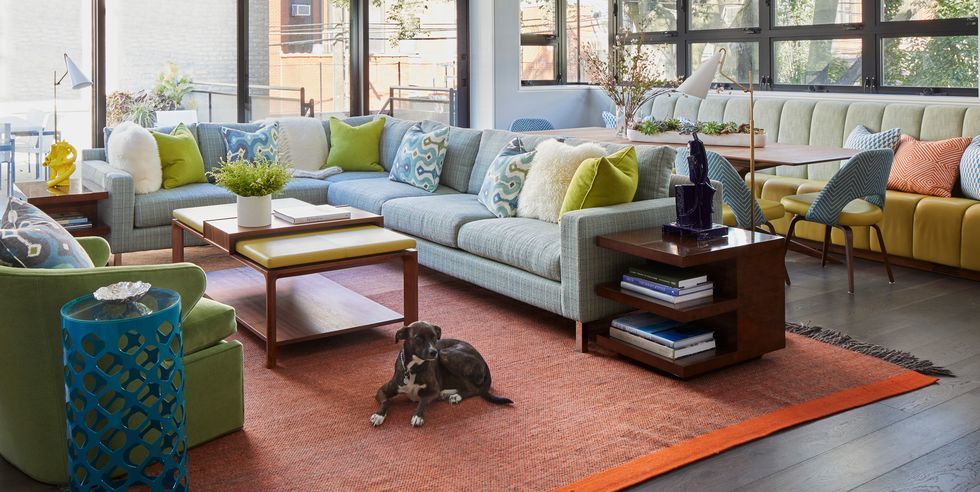 Relaxed Look

A rug ushers in a dose of color. Design by James Thomas Interiors.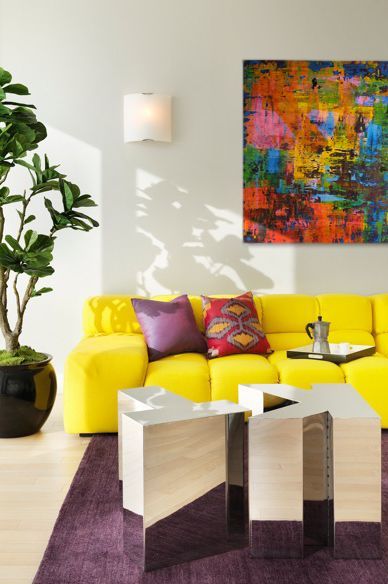 Complementary Colors

In this design by Santopietro Interiors, purple and yellow contrast for a satisfying effect.