All employers operating on the Festival Grounds during the upcoming Virgin Islands (VI) Emancipation Festival are reminded that they are to apply for and obtain a work permit for any "non-Belonger/non-BVIslander" they may wish to employ.
This is according to a Bulletin published by the Department of Information and Public Relations on July 15, 2022.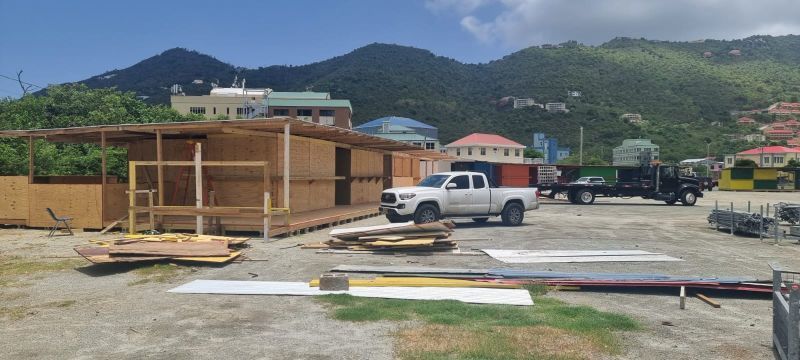 Booths being constructed for VI Emancipation Festival to be held from July 27 to August 5, 2022.
Violation of Labour Code

"Employers are encouraged to submit applications within 5 to10 days in advance of commencement of work. Failure to do so will render persons in direct violation of section 171 of the 2010 Labour Code," the bulletin stated.

For more information regarding Work Permit Applications, persons can contact the Department of Labour and Workforce Development by telephone at 468-4708 or 468-4780.

The VI Emancipation Festival will be held from July 27 to August 5, 2022, under the theme 'Celebrating Freedom for Me and You, BVI Festival 2022'.