Already accused of bullying and making unreasonable demands of Ministers of Government and public servants in the [British] Virgin Islands (VI), it has come to light that the Commissioner of the Inquiry into governance in the VI, Sir Gary R. Hickinbottom, was even accused of being a bully and making unreasonable demands by his own son.
The allegations had come in January 2020 when Hickinbottom and his wife Georgina C. Hickinbottom demanded the closure of a Cantonese restaurant in Cardiff over cooking smells wafting into his £525,000 home.

The Hickinbottoms' campaign to close the 5-star restaurant that was in operation for 32 years had angered locals who said the Summer Palace was a vibrant business in Llandaff High Street and part of the fabric of the village.

The couple bought their Grade II-listed home next to the well-loved restaurant only in 2016.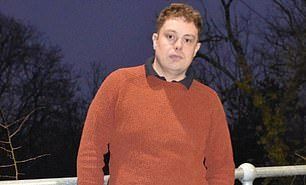 Gary R. Hickinbottom's estranged son Emyr Hughes had accused him of hypocrisy and using his position to bully people.
'Typical of my father, trying to bully people'- Emyr Hughes

Hickinbottom's estranged son Emyr Hughes had accused him of hypocrisy and called on his father to end his dispute with the Summer Palace in Llandaff, Cardiff.

According to a Daily Mail article on January 24, 2020, Mr Hughes, 32, said: "It's typical of my father, trying to bully people.

"People need to know that he used to be a regular customer there and loved the Chinese food."

"But, after moving next door, now he wants to close the place down because of the smell."

Cardiff Council environmental health chiefs had upheld the judge's complaint over smells and noise coming from the kitchen.

The judge's son, a Cardiff-based entrepreneur and businessman, had said: "He lives in London, it's a second home, it's not as if he [Hickinbottom] lives there all the time."

"He's picked on a well-established and much-loved restaurant - I wish he would back off and stop what he's doing. He's abusing his position to get his own way."

At the time Mr Hughes had planned to meet with restaurant manager Wai Chim to support his fight against his father who was knighted by the Queen at Buckingham Palace in 2009.

"If you buy a house next to a Chinese restaurant you can expect cooking smells, he probably got his place cheaper because of it."

According to the Daily Mail, Mr Hughes took his mother's maiden name after his parent's divorce 18 years ago and now has very little contact with his father.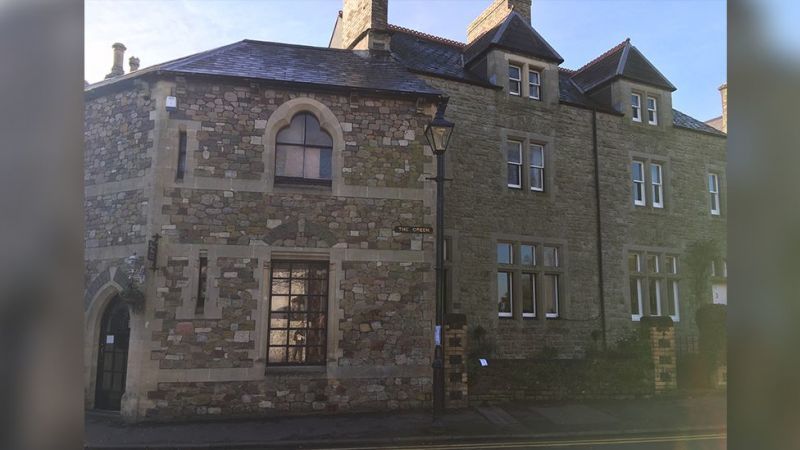 The house next door to the Summer Palace, a Cantonese restaurant, is owned by Gary R. Hickinbottom and his wife Georgina.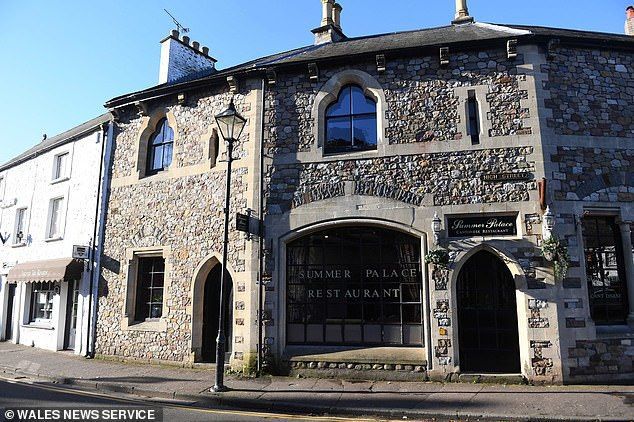 The 5-star restaurant, the Summer Palace, was in operation for 32 years before the Hickinbottoms moved in next door a few years ago and tried to shut it down.
Community outrage

The matter had caused public outrage and, according to the BBC on February 13, 2020, Conservative councillor Sean Driscoll had said: "It's a bit like buying a house next to a train station then complaining about the noise from the trains. Or next to a farmyard then complain about the smell from animals.

"What is next, are they going to complain to the cathedral about the sound of the church bells?"

Another neighbour, who the BBC said asked not to be named, said: "If you come to live next to a Chinese restaurant it's ridiculous that you should not expect smells."

"We are very lucky to live here and they are very lucky to live there and it's really sad that they have decided not to be neighbourly.

"There is a general sense of outrage in the community that they could cause so much pain for everyone."

Even former Wales rugby international Jonathan Davies was among those to back the restaurant on social media.

Meanwhile, the court case was dropped by Cardiff council in November 2020. Cardiff council said the site had been upgraded and a prosecution was no longer in the public interest.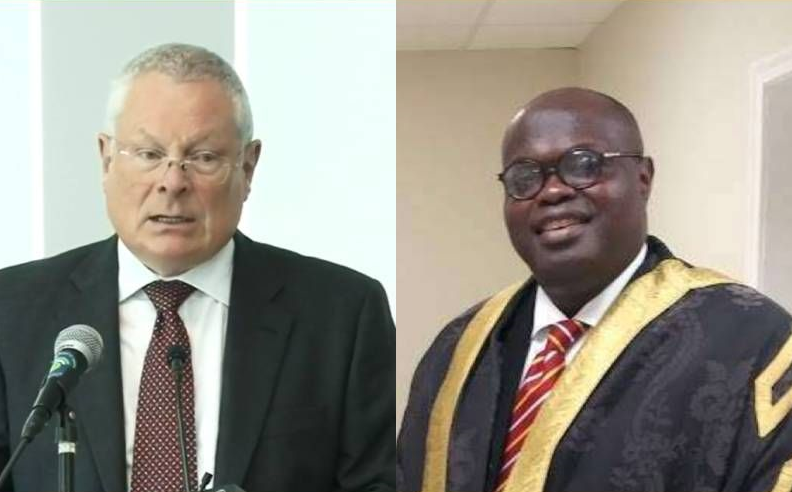 CoI Commissioner, Sir Gary R. Hickinbottom QC, left, on arrival to the Virgin Islands, reportedly attempted to bully the Speaker of the House of Assembly (HoA), Hon Julian Willock, into having a meeting on the work of the Commission, but on the Commissioner's own terms.
Speaker Willock accuses Hickinbottom of bullying

It was revealed in June 2021 that Commissioner Hickinbottom allegedly attempted to bully the Speaker of the House of Assembly (HoA), Hon Julian Willock, into having a meeting on the work of the Commission, but on the Commissioner's own terms.

Recalling the situation, Hon Willock said, "It is unfortunate that when--that we did not meet as when you arrived in January, you reached out to me, and I accepted the invitation and set up for the meeting to be held in my office. You refused but instead insisted that I meet you at your office."

The Speaker was also at the time appearing before the Commission for the first time during the Friday, June 18, 2021, Day 24 hearing of the CoI in the Virign Islands.

"You will appreciate, Commissioner, that a stranger cannot come to the Virgin Islands and e-mail the Speaker of the House of Assembly and demand that he comes to his office."

As reflected in the transcripts of the same date, the House Speaker then rebuked the Commissioner for the practice, which he indicated was unacceptable in the IV.

"It does not work like that in the Virgin Islands. I have an office, too," Hon Willock had said.

The Commissioner then denied the Speaker's claims and said he was open to meeting him anywhere except the House of Assembly, given that the Inquiry is allegedly independent.

However, according to the Speaker, the meeting would not have been in the HoA but at the Office of the HoA.


Premier Fahie lashes out @ unreasonable CoI

Premier and Minister of Finance Hon Andrew A. Fahie (R1) in a statement on October 4, 2021, accused the CoI led by Hickinbottom of making unreasonable demands of his Ministers and public servants.

"It seems extraordinary that the Commission should say that it needs a fortnight to assess thirty pages of evidence when Ministers and public servants are regularly given a week or less to produce or respond to hundreds, and sometimes thousands, of pages of documents and are even expected to comment in the witness box on documents they have not seen and of which they have received no notice."

Premier Fahie also said it was regrettable that the Commission has sometimes given the impression that it does not welcome the provision of additional evidence, however illuminating or important.



Commentator Claude O. Skelton-Cline, among other commentators in the Virgin Islands, have also expressed their displeasure with the way witnesses are treated by the CoI.

Skelton-Cline had said he feels victimised as a private citizen by the CoI and accused it of public lynching.

"I am not going to allow myself, Commissioner, in my private capacity, to come through here, what to me and I must tell you, it feels like theatre, it feels like a public lynching [with] what I have noticed with sitting leaders, past leaders of my little country and I mean that's just the way it feels," he said.

Skelton-Cline had also said he did not believe the Commissioner not being from the Virgin Islands understands how the system works in the territory and may wrongfully believe that things are being done in a corruptible manner, which could mean him making recommendations that are not in the VI's best interest.

"You can't put three of us in the room, and based upon what we hearing about what may work in the UK or any larger country simply does not work here. We know each other, we live with each other, we have breakfast, lunch and dinner with each other and so I am afraid based upon what I've heard so far that there is an assessment, a judgement being had to kind of make it very murky and almost corruptible, that something must be going on because these people are so close. That's the nature of the small footprint we living in and what I am afraid of, that no matter what recommendations you bring, sincere and earnest as they may be, they are going to be plugged into a very system that simply is not going to work," Skelton-Cline told Hickinbottom on October 4, 2021.