Governor John J. Rankin, CMG has revealed one of the things he hopes to see happen in the Virgin Islands (VI), and it is not wielding his imperialistic power to suspend the Virgin Islands' 50-year-old constitution!
The Governor would like to see a "dedicated war memorial" in the Territory.

This was disclosed by Mr Rankin at a Remembrance Day Ceremony held at Government House on Friday, November 11, 2022.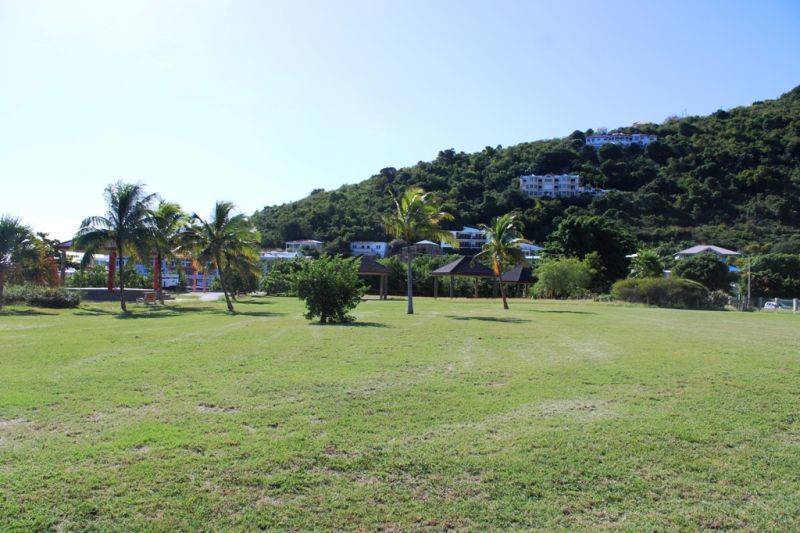 Governor John J. Rankin, CMG has said the Queen Elizabeth II Park would be a suitable place for the erection of a war memorial.
QE II Park suggested for war memorial
"While I am proud that we have held this service today at Government House, let me tell you of my hope for the future, that we may be able to have a dedicated war memorial in this territory. Perhaps most obviously, across from here in the quiet corner of Queen Elizabeth II Park.
"Remembering those Virgin Islanders who gave their lives in war and where our wreaths can be laid in future years, but for the moment and for today let me thank all of you for being here with us and especially our veterans," Governor Rankin stated.
Meanwhile, the ceremony was also attended by Premier and Minister of Finance Dr the Hon Natalio D. Wheatley (R7), war veterans living in the Territory, staff of the Office of the Governor and a few civil servants.
Remembrance Day, also known as Poppy Day owing to the tradition of wearing a remembrance poppy, is a memorial day observed in Commonwealth member states since the end of the First World War to honour armed forces members who have died in the line of duty.