With a date for the 2023 General Elections in the Virgin Islands (VI) still to be announced, Opposition Member Hon Carvin Malone (AL) said he is willing to bet on the elections coming after the constitutionally due May 2023 timeline.
On Talking Points with host Violet Gaul on ZBVI 780 AM on October 17, 2022, when questioned on a date for the next elections, Hon Malone said it is a question he cannot answer, "I don't know if one will happen by May, I think if you put me to bet one will happen after May," he added.


Suspension of VI constitution?

Asked whether he believed an election will be called after the constitutionally mandated time, Hon Malone said the only way elections can come after May is the suspension of the constitution.

He posited that a possible reason for the delay is that there would be too many 'loggerheads' over VI and the UK's agreed to Framework for Implementation of the Recommendations of the Commission of Inquiry Report and Other Reforms over what was agreed to and what will be delivered.

He pointed to judge-only criminal trials as potential loggerhead as recommended in the CoI report by Sir Gary R. Hickinbottom, "Now the UK is saying you will do, the Premier is saying we will examine, and there is a splitting of hair as to exactly whether you said yes, or you signed to say you will look at it?" he questioned.

Hon Malone continued, "The House of Assembly should not be dictated to, so if it is in the best interest of the Virgin Islands well fine... if it is not, then the house of Assembly should have a say," he added.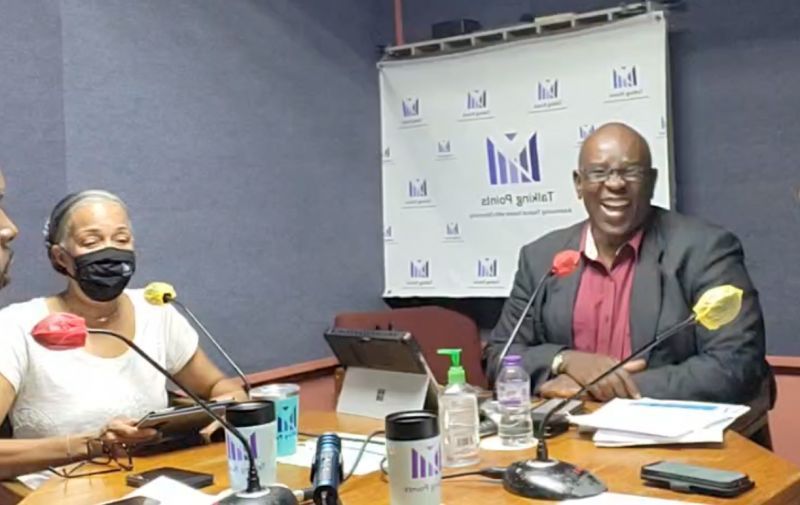 Opposition Member and At-Large Representative, Hon Carvin Malone (AL), right, during the radio talk show 'Talking Points with Violet Gaul' aired on ZBVI 780 AM on Monday, October 17, 2022.
No uncertainty over elections - Dr Whealtey

Meanwhile, Premier Dr the Hon Natalio D. Wheatley (R7) has assured that elections will come in 2023, and there should be no uncertainty over what is constitutionally due. The Premier was at the time speaking during a Friday, September 23, 2022, press briefing on current matters.

While addressing a question on whether elections will come, he said, "I'm not quite sure why there is some uncertainty about whether there will be elections, elections will be constitutionally due in 2023, and so the constitution outlines when we will have elections by," he added.

Election in the VI is constitutionally due by May 2023.