Ex-Commissioner of Police Michael B. Matthews has said now that he is no longer the Commissioner of Police and just a regular civilian in the Virgin Islands (VI) he is noticing more and understanding the anger of Virgin Islanders on certain issues.
"There is absolutely no doubt about it, that once you start living here and you have more time on your hands, you notice more," he said on the December 11, 2022, edition of Talking Points on ZBVI 780 AM with co-hosts Violet Thomas-Gaul and Damion C. Grange.

"You see things and begin to now understand why people get so angry about what at the time, may have just been something amongst a number of things that I would have been dealing with," he added.


VI roads 'extremely dangerous' 
Turning attention to VI's roads, traffic and local taxis, he said there remain some very unsafe practices on VI's roads.
"There are a lot of people that do not understand, for example, the dual carriageway and the fact that you see taxis and cars stopping in the outside lane, which is the overtaking lane, and they'll stop and drop people off right in the path of oncoming traffic." 
"I've seen taxis stopping in the middle of the roundabout and letting the public off, extremely dangerous. This is not about bashing taxi drivers you know, we've got a lot of very good taxi drivers and doing a great job for tourism and for the territory," he said.
The ex-Police Commissioner questioned who would be liable if a passenger gets injured while exiting a vehicle at a dangerous point, "You know the driver of the vehicle should be looking for a safe place for that passenger," he added.
Wrong vehicles for local roads- Mr Matthews 
Meanwhile, he said due to vehicles often coming from the US and the majority being left-hand drive, there are doors on the wrong side, which puts passengers in more danger.
Mr Grange suggested that vehicles transporting passengers should have the correct right-hand drive vehicle for the road and that the road is an unsafe system where the blame should not only be on the drivers.
The former top cop said vehicle drop-off points and pickup locations are also continuously being ignored, which adds to more dangers in road traffic. He also urged drivers to put on their hazard lights if they have to stop, so the traffic knows something is happening.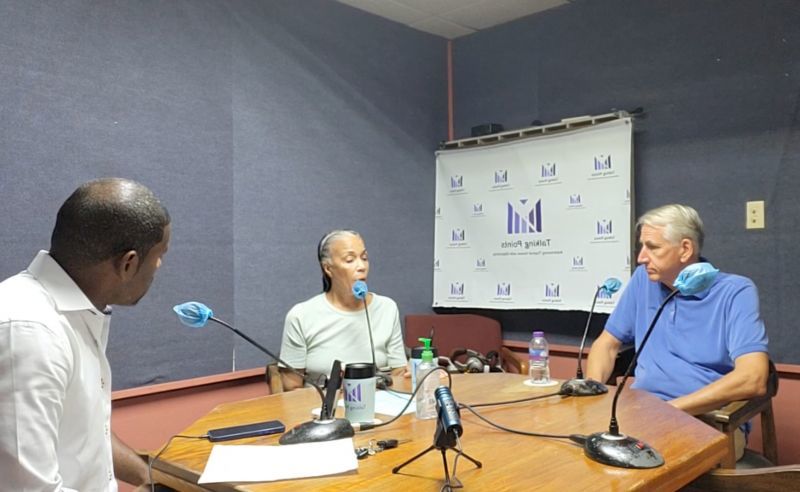 The Former top cop was a guest on the December 11, 2022, edition of Talking Points on ZBVI 780am with co-hosts Violet Thomas-Gaul and Damien C. Grange.