Opposition Leader, Honourable Julian Fraser RA (R3) has said the Premier or any Minister of Government should have the right to refuse any report from the Auditor General (AG) deemed to be lacking integrity.
He was at the time addressing the House of Assembly (HoA) on March 2, 2023, on the Report on COVID-19 Border Security for Static Marine Platforms, which has come under serious disrepute as lacking balance.

In his contribution, Hon Fraser said there has to be more to the story as he questioned when the accused will have the opportunity to tell their side of the story.

"I think that the Premier or any other Minister who's bringing a report here from the Auditor General should have the right to say, 'I'm not bringing it'. Because something isn't right. I need more information,'" Hon Fraser said.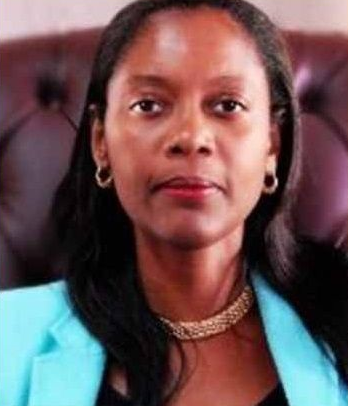 Residents have questioned the motives of the many one-sided reports from the Auditor General Sonia M. Webster and whether she took instructions from the controversial Governor John J. Rankin and the one-man Commissioner Sir Gary R. Hickinbottom.
PAC should have public hearings- Hon Fraser
He added that in such a case, the Public Accounts Committee could be useful, but pointed out that in this case, it may be a conflict of interest.
"But then how the Public Accounts Committee could be useful in an instance like this when that same Public Accounts Committee has in it, through the Standing Orders that the Auditor General's the Advisor to the Public Accounts Committee. How do you advise a Committee who's investigating a report that you wrote…?" Hon Fraser questioned.
The Opposition Leader also stressed that the Public Accounts Committee should have public hearings.
"I think, Madam Speaker, that we should make laws that determine what is fair…
"I'm not here to defend anyone. I'm not here to criticise anyone. I'm just here to talk about what is right", he said.
The AG Report said that EZ Shipping was paid $738,000 by Government, between November 26, 2020, to January 21, 2021, when the barges were not in use.
Both the Premier and Leader of the Opposition have slammed Mrs Sonia M. Webster's Reports on EZ Shipping as being biased and unbalanced.
Premier Dr the Hon Natalio D. Wheatley (R7) noted that neither he nor anyone from the National Security Council (NSC) was interviewed in this regard.
In addition, he stressed that no one from EZ Shipping was interviewed, as he labeled the report biased.