In the absence of a definitive source for the recent upsurge in COVID-19 cases, Government Consultant Claude O. Skelton-Cline is advocating for the re-engagement of the barges as a way to prevent human smuggling and possibly curtailing the virus spread.
The barges, which were used between December 2020 and January 2021, cost the government upwards of $300,000 for that period. It also came under heavy criticisms in the public domain as well as in the Commission of Inquiry being conducted by the United Kingdom appointed Commissioner Sir Gary R. Hickinbottom.

"The last time we had a flare-up, the source led to this," he said, referring to human smuggling into the territory.

"Again, I have not heard definitively yet the source of this most current flare-up, but law enforcement, we need to know. Cut this thing off at its source! These borders need to remain protected. Since the removal of those officers on those barges, which now we are scared to revisit because of this CoI, look like it got us paralysed."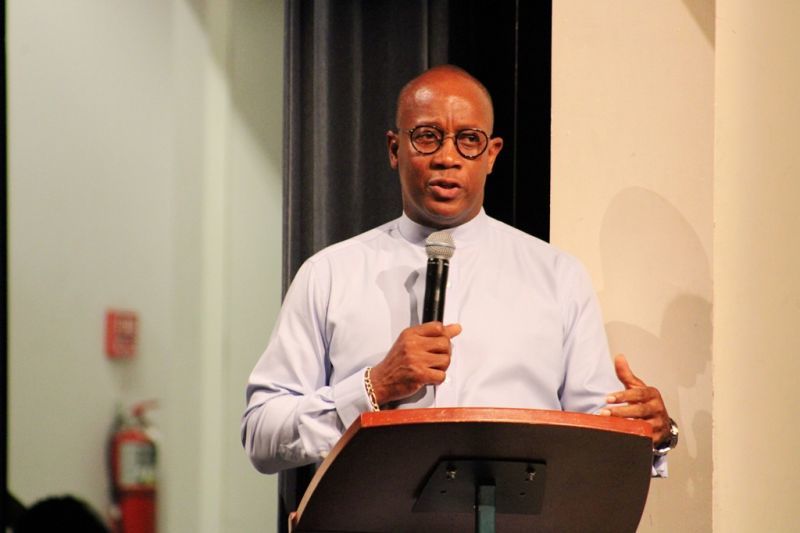 According to Mr Claude O. Skelton-Cline, his sources inside the law enforcement departments are revealing to him that the Joint Task Force is not operating as it should.
'This is not how the Lord works'- Skelton-Cline

He then asked: "Why is it that we do not have barges back in the water? Why is it that the JTF is not functioning at the optimal level that it was intended to function so that these borders can be protected, lives and livelihoods can be protected until we get our heads and hands around what's taking place in this country? Why are we so afraid of our own shadow that we cannot speak truth to power and speak soberly about things that are challenging us?"

The clergyman said his sources from inside the law enforcement departments are revealing to him that the Joint Task Force is not operating as it should.

"You would think that by not addressing these things, by not attending to them that somehow it is going to go away and if we pray God is just going to supernaturally just make it disappear? This is not how the Lord works! We have to do our part in partnering with God to set this country on the right path. I am calling on the head of Customs, Immigration, I am calling on the National Security Council, you all get together present the facts as you know them, and come to these people of the Virgin Islands with some decision about what's being done about the protection of these porous borders."

Skelton-Cline went a step further, saying that the Health Services Authority "needs to push law enforcement to tell us they suspect where this all start, an official statement needs to be made if it had not been made already, but I have not heard one so that we know what we dealing with."

The Virgin Islands currently has well over 1000 actives cases of COVID-19. There have been five (5) COVID-19 related deaths.