A pro-Kremlin military blogger was killed in an explosion at a cafe in Russia after a 'woman handed him a gold statue.
Vladlen Tatarsky – who reported from the Ukraine frontline was killed as well as 15 others being injured in the blast in St Petersburg this afternoon.

Tatarsky, whose real name was Maxim Fomin, had more than 560,000 followers on Telegram.

Speaking about Russian firepower in the Kremlin last year he had previously said: 'We will defeat everyone, we will kill everyone, we will rob everyone as necessary. Just as we like it.'

There has been no indication who was responsible for the blast.

Russia media reported that Tatarsky was meeting with members of the public and that a woman presented him with a statuette that apparently exploded.

Russia's Interior Ministry said everyone at the cafe at the time of the blast was being 'checked for involvement.'

It comes as Russian foreign minister Sergei Lavrov told US secretary of state Antony Blinken it was unacceptable for Washington to politicise the case of Wall Street Journal reporter Evan Gershkovich, who has been detained and accused of spying in Russia.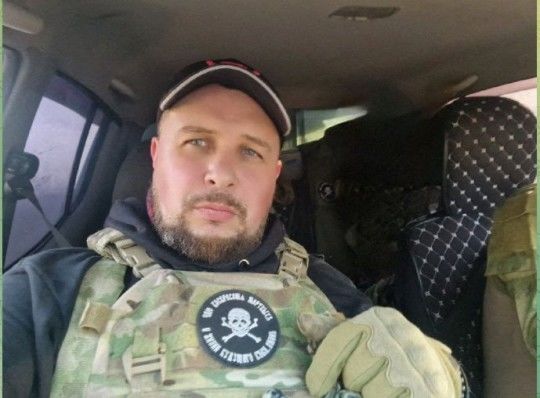 Vladlen Tatarsky was said to have been killed in the blast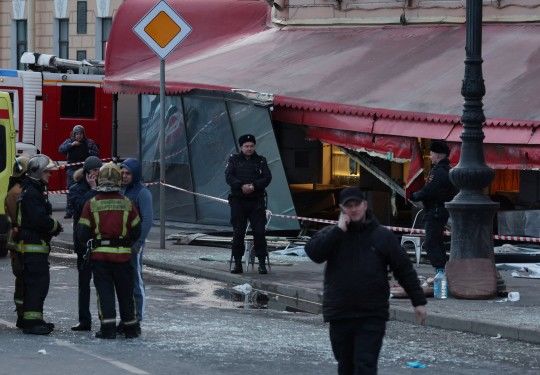 A number of people were injured in the blast

A video showed the moment Tatarskiy was presented with the gold-coloured figurine – which appeared to depict the war propagandist.

He held it and gazed at it approvingly, moments before the explosion which killed him.

An eyewitness said: 'Suddenly the explosive wave erupted, smoke was everywhere, and people ran.

'I ran out into the street.

'When I went back to look for my phone, I saw three or four lying on the floor.'

Another said: 'There were about 100 people.

A woman said she was an artist and wanted to show the heroes of Putin's special military operation.

She purportedly told Tatarskiy: 'It's not easy. That's why I've only made your bust so far. It's in the coat wardrobe [at the entrance of the cafe].'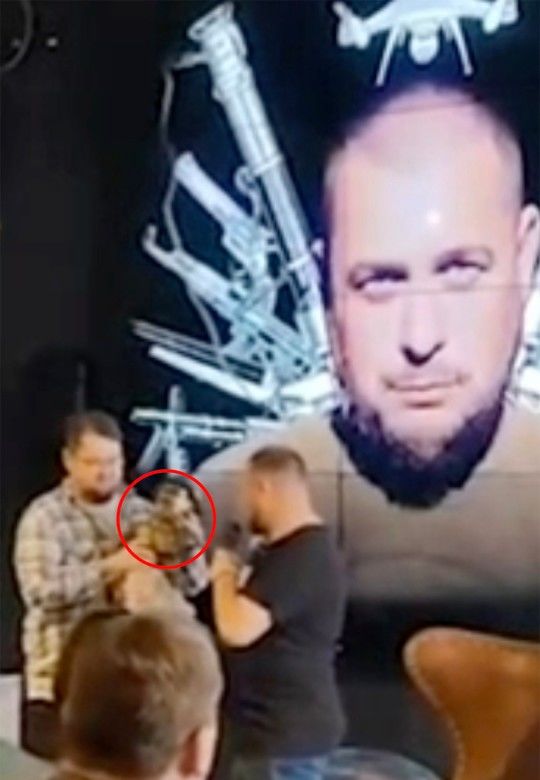 This is the moment Tatarsky was handed the figurine before it exploded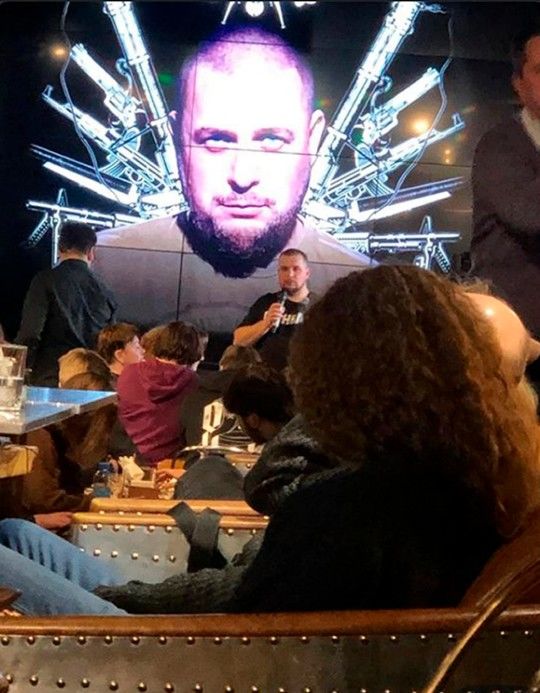 He gave a speech just minutes before the explosion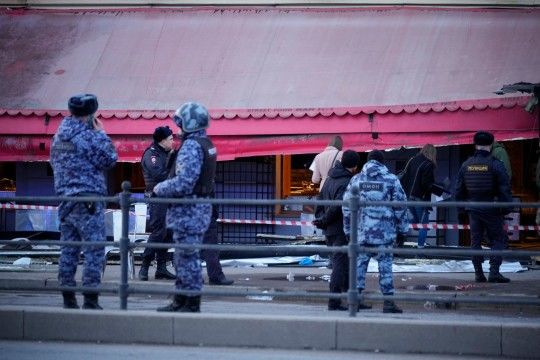 The blogger was killed in the blast in Russia's second biggest city

The eyewitness said: 'She went there, took a big box, and gave it to him.

'It was gilded.

'He said thank you and put it next to him.

'She sat down in her place, and three minutes later there was an explosion.

'Everyone was running.

'This did not seem to have left in advance.'

BAZA media reported that the explosion was radio-activated.

This triggered the explosion in the plaster figurine.

The explosion happened despite the use of an explosives-sniffing dog at the event, it was reported.