Youth & Sports Minister Dr Natalio Wheatley has expressly committed to providing enhanced support to athletes in the British Virgin Islands.
He made that promise at the Terrance B Lettsome International Airport on Tuesday, when he and other officials gathered to welcome home local long jumper, Chantel Malone, who represented the BVI at the Olympic Games in Tokyo, Japan this past summer.

"The athletes that you're competing against; they don't have any shortage of support in those sorts of areas. And while we are a small territory with just a fraction of the budget of those countries, we're going to seek to do more. We will do more to support the development of athletes. And that's something I can promise," Dr Wheatley told the long jump sensation publicly.

While he didn't specify to the type of improved support the government is planning to offer, Dr Wheatley said this support will allow Malone and other local athletes the ability to get whatever physical treatments they need to keep them healthy and injury-free.

Dr Wheatley, who also attended the Olympic Games, said the absence of this support was something Malone was anxious about while competing in Tokyo.

In the meantime, the Sports Minister followed his pledge with a $12,000 cheque to Malone for making it to the Olympic finals in her event.

Malone and 400-metre hurdler, Kyron McMaster, are the first-ever BVI athletes to make an Olympic final.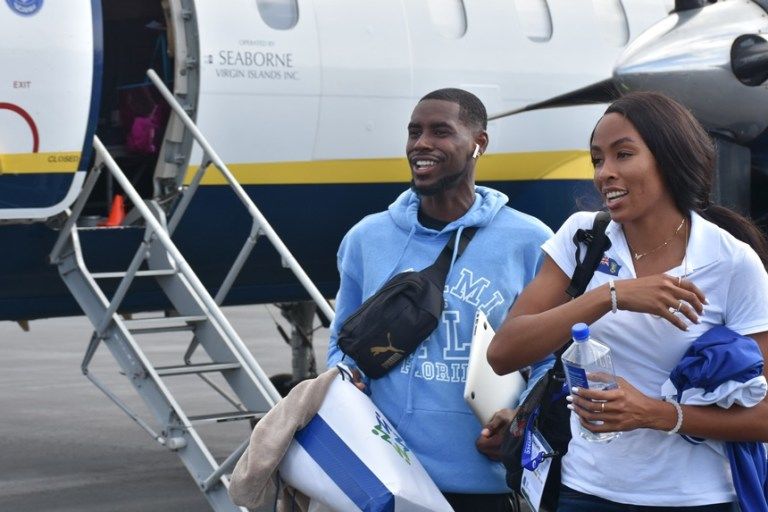 Local Olympians Kyron McMaster and Chantel Malone are two of the territory's most successful athletes at the professional/international level.