The high number of frontline workers, including nurses, not vaccinated is startling. This is according to UK Healthcare Ambassador to the Overseas Territories, Professor Ian Cumming.
While a guest on the Big Story with host Cathy O. Richards last week, Professor Cumming expressed that a very small percentage of nurses in the Virgin Islands opted to get vaccinated.

"We need to do more to encourge nurses here in the Virgin Islands to take up the vaccine. With doctors, I understand it is approaching 100%, of the doctors being fully vaccinated."

However, according to Professor Cumming, "We need to do more with getting our nurses vaccinated."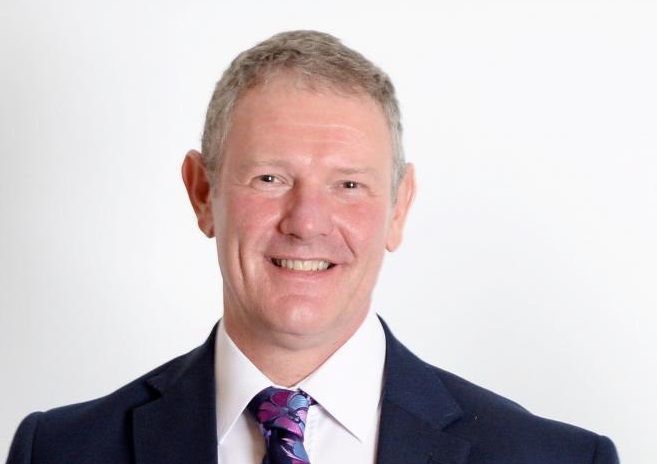 UK Healthcare Ambassador to the Overseas Territories, Professor Ian Cumming says more needs to be done to ensure nurses are vaccinated against COVID-19.
'Concerned'

On the other hand, "Concerned" is another word Professor Cumming used to describe his personal assessment of the Virgin Islands population's response to taking the AstraZeneca vaccine.

"What I see from people, from the many many people I have spoken to, and yes I have done public meetings, what I have picked up from people is first of all there is a perception that the risk from the virus to the people of these very beautiful islands is very low but, unfortunately, that's not the case."

According to Professor Cumming, there is also the perception that the risk from the vaccine is very high, "And that is also not the case. The vaccine you have here is safe and there is a real risk from the virus."

He cited the case of Gibraltar where they are currently up to approximately 90% vaccinated as result of a sudden upsurge in the virus that resulted in close to 100 persons dying. This was after the country was doing well with a very low number of cases. This changed because of community spread.


'This virus kills people'

"They saw people dying, they saw first hand what this virus can do, and what I want to do is to make sure that the population of the Virgin Islands don't have to have an outbreak, don't have to see more people suffering and dying to convince people to take the vaccine.

"So I think if there is one message I could give to people listening is to use your own slogan, don't procrastinate get vaccinated. This virus kills people."

"It only takes one person coming in and infecting people and we could see a lot of people dying, we don't want that for the Virgin Islands."

He termed as "nonsense" the prevelance of anti-vaccination rants and mystery talks saturating social media and being strongly supported by residents here.

Professor Cumming said he supports the government's position of keeping vaccination voluntary as opposed to mandatory but said, "People should make that decision in full knowledge of all the facts and not having to listen to a few people who are very anti vaccine."