In movies and television shows, we are often exposed to the story of good vs. evil. Typically the plot involves a hero doing everything in their power to stop the treacherous plans of the villain. We watch, we cheer, and we find satisfaction when the hero wins.
We have seen this trope so often that society has become desensitised to the narrative, tragically unable recognise it playing out in the real world.

On January 24, 1971, a German engineer and economist named Klaus Schwab founded a not-for-profit foundation called the World Economic Forum. Headquartered in Geneva, Switzerland, the organisation described itself as 'independent, impartial, and not tied to any special interests'.

Oh, the irony.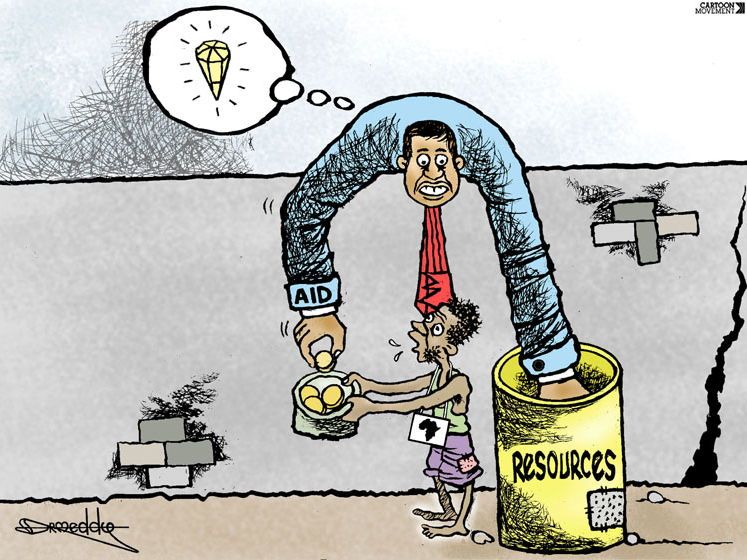 Since its inception, the WEF has morphed into an international non-governmental closed-door lobbying organisation with ties to most of the world's governments, bureaucracies, and businesses. Actually, 'ties' is putting it lightly. The WEF has created training programs for future global leaders, many of whom now hold strategic positions in the world's governments and bureaucracies. Religion is not safe either, with Pope Francis listed as an Agenda Contributor.

Regardless of which country you hail from, a quick look at your government will probably reveal WEF leaders, agenda setters, and contributors. If not directly involved, some of them have likely worked for partner businesses or within an integrated program. This incestuous international affair leads to individuals promoting the WEF agenda inside domestic politics in what would ordinarily be called a conflict of interest.

As for whether or not the WEF agenda is 'evil' that depends on what you think of dismantling capitalism, private property, privacy, and liberty to replace it with a centralised, unelected global government that appoints itself.

This agenda is not hidden. It is laid out in hundreds of thousands of pages, novels, forums, and lengthy promotional videos. Global protests in recent months staged directly against WEF interference have branded the organisation sinister.

Part of the WEF agenda can be read on their website. In 2022, their focus is on Climate Change, artificial intelligence, cybersecurity, education, employment, the Metaverse, manufacturing, the digital economy, digital identity, trade, investment, health, energy, diversity, inclusion and so on. This organisation boasts that it has a plan to reshape every single aspect of society. To reset it. To build back better. Why? Macro-managing the world is the realm of Bond villains and the worst of history's tyrants.

And it always goes wrong.

But maybe that is the point. Fortunes will change hands during the chaos and once society has collapsed in on itself it can be rebuilt in a profitable format – one where people are more easily controlled and elites enjoy an even more lofty position, ruling over the rest of us like the old Feudal systems. Political dystopia is not a fantasy. They're going to make global socialism a reality.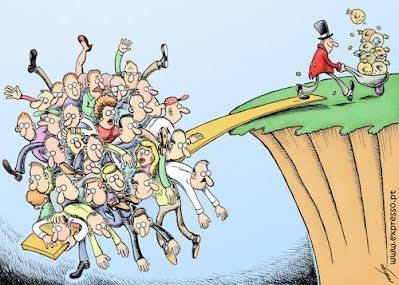 A few months ago, Klaus Schwab stated, akin to a villain monologuing his master plan:
'What we are really proud of now is the young generation like Prime Minister Trudeau, the president of Argentina and so on. So we penetrate the cabinets.'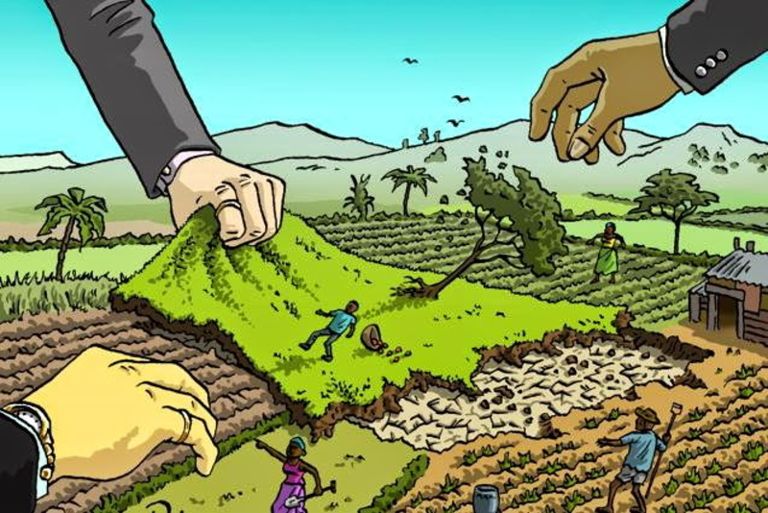 Not a great word choice if you are aiming to look heroic. Schwab followed up by saying that more than half of Trudeau's cabinet 'are from our young global leaders of the World Economic Forum'. This is, terrifyingly, true.

The Young Global Leaders alumnus include French President Emmanuel Macron, New Zealand Prime Minister Jacinda Ardern, the Prime Minister of Belgium Alexander De Croo, and a whole host of other politicians occupying government positions.

Also associated with the WEF are famous names such as outgoing UK Prime Minister Boris Johnson, and a sizeable chunk of Tory MPs – most of which were contesting the leadership.

If you are trying to avoid villain status, it is not a good idea to host your annual conference in a Swiss ski village. The speaker list for the Davos Agenda 2021 and 2022 included the now former German Chancellor Angela Merkel, Chinese President Xi Jinping, Indian PM Narendra Modi, Israeli PM Naftali Bennett, Japanese PM Kishida Fumio, Indonesian PM Joko Widodo, UN Secretary-General Antonio Guterres, the Managing Director of the International Monetary Fund (IMF) Kristalina Georgieva, and our very own former Prime Minister Scott Morrison.

Talkfests are one thing, but does the WEF have any real power? Increasingly, the answer is far too much.

The 100 million farms project is central to a great deal of agricultural destruction. Take, for example, the Dutch farming industry. Farmers have been drastically impacted financially by inane climate policy enacted by the Dutch government who have been desperate to live up to the WEF Net Zero climate agenda and UN sustainability goals. Farmers were told that, due to high levels of ammonia resulting from run-off from their cows, and in order to protect the mosquito population, they will need to lose 30 per cent of their livestock. Mark Rutte, Prime Minister of the Netherlands, is an Agenda Contributor for the WEF.

It was a similar story with Sri Lanka where the WEF took down Prime Minister Ranil Wickremesinghe's article This is how I will make my country rich by 2025 after civil conflict overthrew the government due to the banning of fertiliser for climate goals. Poor and starving protesters were labelled as fascists by the regime. The UK government has followed their lead, announcing last year that it would pay older farmers to retire in exchange for their land. It is part of a measure to centralise ownership so that private farms are consolidated into a mix of government, business, and a handful of wealthy holders. That may not be what they advertise, but it is what happens.

This takes us back to the World Economic Forum's chilling slogan: 'You will own nothing and you will be happy.' Or in this case, as Nick Dixon of Lotus Eaters put it, 'You will sow nothing and you will be happy.'

In addition to agriculture, the WEF's involvement with the WHO has strengthened throughout the Covid pandemic, where partner businesses went into production of vaccines, PPE, and digital systems for vaccine passports. In an article published by the WEF on May 5, 2021 What is a "vaccine passport" and will you need one next time you travel? it said:

It is important that we rely on the normative body (the WHO) to create the vaccine credential requirements. The Forum is involved with the WHO taskforce to reflect on those standards and think about how they would be used.
Vaccine passports were used as a measure of control. The WEF, in collaboration with the WHO, are seeking to integrate their global digital identity platform (which Australia and other nations are bringing online) with an international health pass system. The European Union are also implementing the EU Digital COVID Certificate, valid only for 9 months after an individual's second dose.

Spreading acceptance for a digital vaccine passport has come in successive articles. According to an Ipsos survey, 'most adults agree with vaccine passports for travel', going as far as to say 'more than three-quarters of people worldwide thinking they should be mandatory for travel'. If one were to dig a little deeper, they would find that this survey was commissioned by the World Economic Forum, as stated by Ipsos. That it is reflective of majority global opinion seems unlikely.

The let them eat bugs line is perhaps the most common phrase thrown in mocking at the WEF. This is due to their pursuit of dietary restriction for the general population based on carbon footprints. They also aim to destroy large sections of fresh agriculture and replace the market gap with artificial meat produced by chemical companies. And bugs. 'Plant-based diets will be essential to the planet's future' to protect biodiversity, claimed one article.

Pope Francis has also told young Europeans that eating meat is 'self-destructive' and bad for the environment. In an article written about the Pope's letter to the EU Youth Conference, a reference was also made to a study from the University of Helsinki which 'suggested that eating meat grown in a lab and mashed-up bugs is good for the environment'. The WEF also have numerous articles about the dangers of climate change, including one that discusses the absurd idea that climate action will somehow lead to better inclusion.

I could go on, but then this article would be far too long. Suffice to say, bugs were not on the menu at the Davos event.

The point of this piece is to demonstrate that the WEF agenda is not a conspiracy theory, as laid out by the press. It is real. It is happening before our very eyes. Actual people are starting to starve. The World Economic Forum is enacting their Agenda with the help of our politicians and their legislative power. Ultimately, they are the ones set to make a profit from public misery.

It is crucial that every person who cares about their freedom, livelihoods, family, friends, and the general state of the world turns around and looks the WEF in the eye. Their Agenda threatens our very way of life while their contempt for humanity is palpable.