Premier and Minister of Finance Honourable Andrew A. Fahie (R1) said when the United Kingdom selected His Excellency John J. Rankin CMG to be the Governor of the Virgin Islands (VI), it showed a willingness by the motherland to turn a new page with the territory.
The Premier had previously publicly described his tumultuous relationship with ex-Governor Augustus J.U. Jaspert as 'abusive' during his appearance before the Commissioner of the Commission of Inquiry (CoI) Sir Gary R. Hickinbottom.

"The UK has shown that they are willing to turn a page in terms of a modern partnership because they have given us a Governor now that is mature, a Governor who is an adult, a Governor who respects his ability to interpret the Constitution and even if we disagree we do so in a professional manner," Premier Fahie said during a press conference on November 26, 2021.

He said there would be things that the UK would want, things that the people of the Virgin Islands to aspire towards but, "at least now they have given us a Governor with experience.

"So you can see that there is an attempt to turn the page and to get a new modern partnership and the rest time will take care of itself, because if destruction is your motivation, your motivation then becomes your destruction."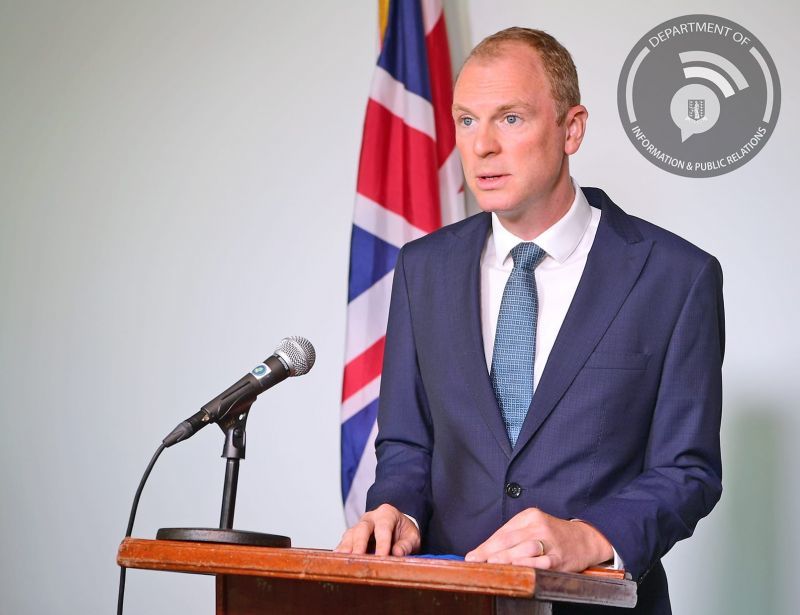 Ex-Governor of the Virgin Islands, Augustus J. U. Jaspert was accused of trying to frustrate the efforts of the elected government of the VI and maliciously labelling the territory as corrupt.
Jaspert labelling VI corrupt a 'travesty'- Premier

Turning to Jaspert's comments during the infamous Cabinet meeting that the VI was corrupt, the Premier said it was a "travesty."

"I have stated clearly in the Commission of Inquiry (CoI) those, the persons that did that, had an opportunity to bring whatever evidence that they had to produce and it was never produced in the CoI along that line. Those were irresponsible statements and the persons who did them deserve to know that they need to apologise to the people of the Virgin Islands. We are not saying that the Virgin Islands is perfect but no where is [it corrupt] and that is irresponsible."

Premier Fahie said the people of the VI has built a 'good brand" over the years before his tenure and long after, and "we have to guard our name."

Jaspert eventually called the CoI to look into allegations of corruption, misuse of public funds and general wrongdoing in public office.

Sir Hickinbottom is now preparing his report to be submitted to the Governor following months of taking evidence from private citizens, government ministers and the Premier, as well as public officers.