With the Virgin Islands (VI) currently experiencing an uptick in active COVID-19 cases, the new Minister for Health and Social Development, Hon Marlon A. Penn (R8), has reminded the public that the responsibility to protect against the virus now lies with the individual.
Hon Penn made the statement on May 13, 2022, during his first statement as Minister for Health and Social Development, since taking up the position from Hon Carvin Malone (AL) to form a coalition government under Premier, Dr the Hon Natalio D. Wheatley (R7).

"As the pandemic has changed over the last two years, we have seen the emergence of new strains of COVID-19. Thankfully, the current Omicron variant and its associated sub-variants, despite being more contagious, continue to be associated with much mild disease than previous variants," he added.

As such, the Health Minister said levels of immunity would be improved in the population through vaccination and natural immunity and the sensible application of certain public measures have since been relaxed.

Persons in the VI are no longer required to wear masks outdoors.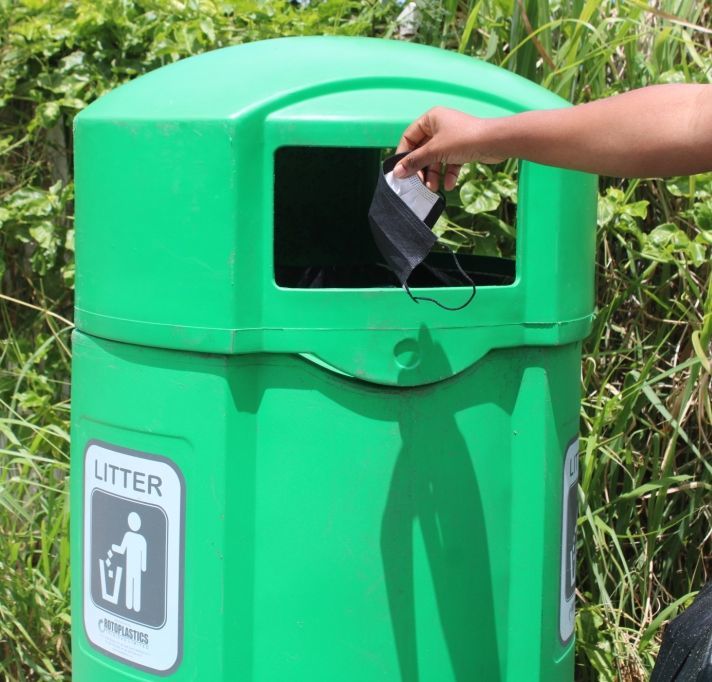 Persons in the [British] Virgin Islands are no longer required to wear masks outdoors.
Individuals now have responsibility – Hon Penn

"On this backdrop, responsibility has shifted from Government to individuals to ensure their own personal safety and make sensible [decisions] for themselves, their families and their connections," he added.

The Health Minister said vaccination remains a wise personal option as a strategy for protection, especially for the vulnerable such as the elderly and immune-compromised persons.

The Minister revealed that as of March 10, 2022, just 64% of the VI population have received at least one dose of the vaccine while 59.6% had received two doses.

He called on individuals to make their own decisions with respect to protecting themselves from the virus by getting tested if they believe they may have been exposed as well as to self-isolate if exposed to a confirmed positive case.

According to the Territory's Epidemiological Summary on May 12, 2022, there are 155 active COVID-19 cases in the VI.