The man who has represented the Third District for some 24 years, is not ready to hand over the baton just yet.
Hon Julian Fraser RA, the Opposition Leader, has announced he is seeking re-election with the party he founded, Progressives United (PU).

On March 20, 2023, Hon Fraser wrote on social media, "Yes, I'm running. So until I launch, tell your friend to tell a friend."

And on March 22, 2023, Hon Fraser disclosed via a video clip on his Facebook page he will launch his campaign at 7:00 PM at Finc Building in Sea Cows Bay on April 1, 2023.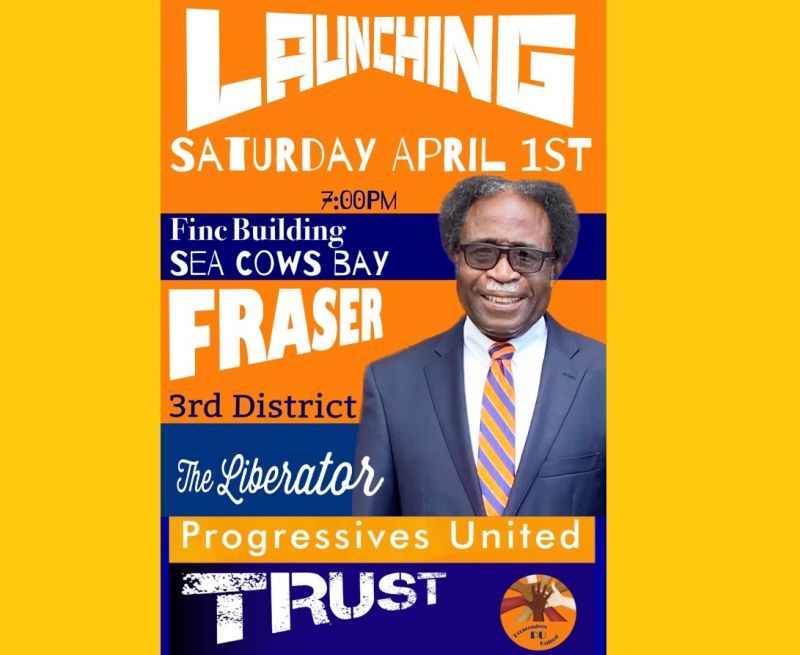 The campaign launch flyer for Hon Julian Fraser RA.
'Don't give up on me'- Hon Fraser
Hon Fraser, who was first elected as the Third District Representative in 1999, urged his constituents to be reminded of the many good things they have done together over the past 24 years, "and even after the destruction of hurricanes Irma and Maria, we were able to use those experiences and beat back the world's most potent pandemic ever,
COVID
-19."
The veteran legislator, who is being challenged this elections by Kevin C. Smith aka 'OJ' of
the Virgin Islands
Party (VIP) and Aaron F. Parillon of the National Democratic Party (NDP), urged the electorate to not give up on him.
"I have proven to have been your best choice to lead your District 3 through disasters, so don't give up on me.
"Please come and hear my new plans for the district and the territory, going forward," Hon Fraser stated.