Test results conducted on three One Mart employees on Sunday, June 27, 2021, show that two of the three staff members have contracted COVID-19.
On Monday, June 28, 2021, One Mart said in a statement that three staff members were showing signs of COVID-19 and were tested and awaiting their results.

However, via a statement received last night, the Management of One Mart Supermarket and Food Service Division confirmed that the employees were diagnosed with the virus.

"Our prayers go out to them for a safe and speedy recovery. In the interest of the safety of all staff and customers, we have asked all unvaccinated workers to quarantine at home until further notice. We are pleased that 75% of our 140 workers are fully vaccinated and will continue to serve our customers," the company said through the statement.

The company then encouraged all other staff to get vaccinated as soon as possible for their own safety, adding that at the same time, they "appreciate that persons have medical and other reasons for not vaccinating."

"We continue to follow all COVID 19 requirements as recommended by the Government. However, we lend our voice to encouraging all in the BVI to get vaccinated as soon as possible if you can."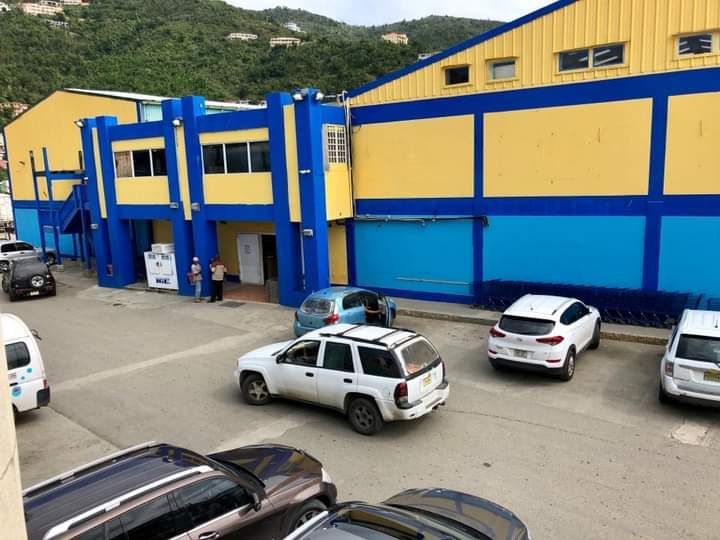 Unvaccinated employees of One Mart have been told to self isolate at home as three employees have reported symptoms of COVID-19.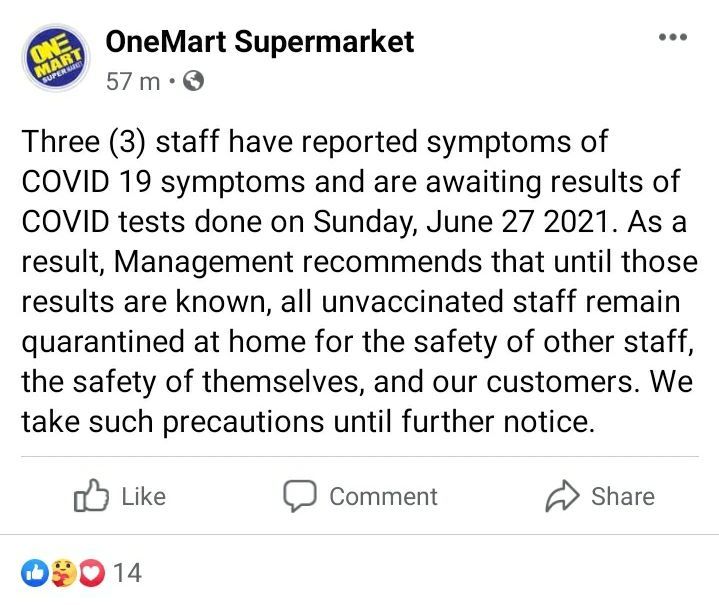 The Facebook post by One Mart today, June 28, 2021.