Just a week after a cement truck went off a hillside in George's Northside, a cement truck toppled at Rogue's Bay on Tortola this morning, February 1, 2023.
It is unclear how the driver lost control of the heavy duty vehicle; however, the truck ended up blocking a main road at Rogue's Bay.
The Royal Virgin Islands Police Force (RVIPF) had notified the public of the road becoming inaccessible.
"The RVIPF is advising the public that due to an accident in Rogue's Bay this morning, vehicle traffic is restricted to this area," Police stated earlier today.
The driver of the cement truck was reportedly taken to Dr D. Orlando Smith Hospital and was to have escaped serious injury.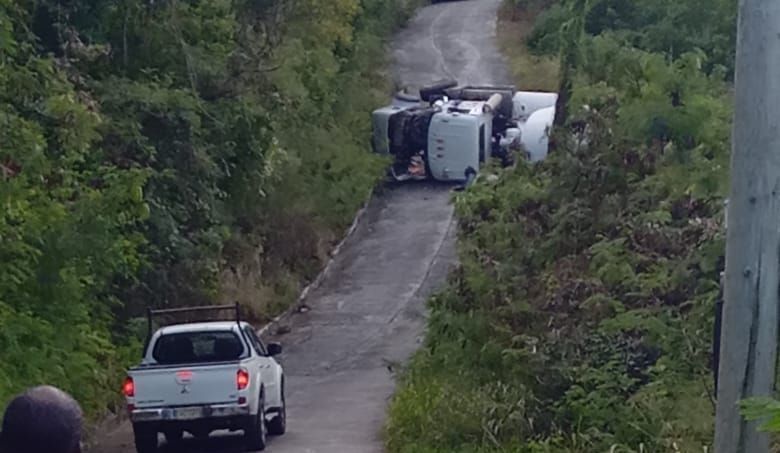 The toppled cement truck at Rogue's Bay, Tortola on February 1, 2023.