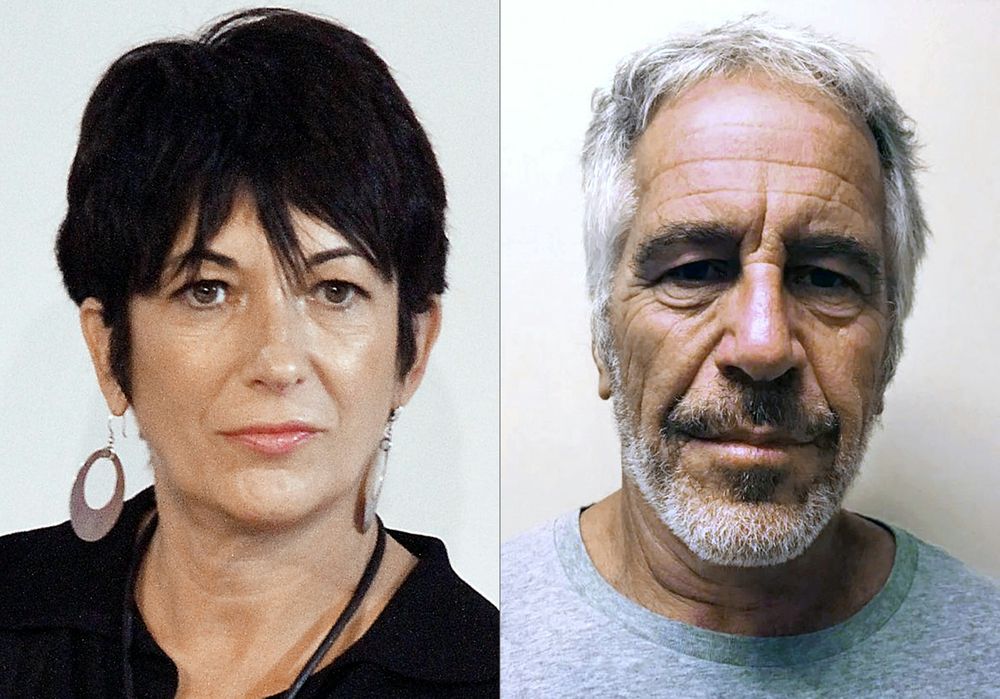 Court releases emails between Ghislaine Maxwell and Jeffrey Epstein
A New York court released emails between Britain's Ghislaine Maxwell, accused of sex trafficking of teenage women, and her late ex-boyfriend, financier Jeffrey Epstein, who died last year while awaiting trial on the same charges.
The exchanges show correspondence between the couple in 2015, despite Maxwell's attorneys alleging earlier this month that they had not had contact with Epstein in more than a decade.

You have done nothing wrong and I urge you to start acting that way, Epstein wrote in January 2015, as more and more sexual abuse allegations came up against the financier.

Come out with your head up, not like an escaped convict. Go to parties, deal with it, added Epstein, who allegedly committed suicide under unclear circumstances, in August 2019 while awaiting trial after being accused of sex trafficking.

Maxwell, daughter of the late press magnate Robert Maxwell, pleaded not guilty to child sex trafficking by Epstein, with whom she was intimately involved in the 1990s.

Prosecutors accuse the 58-year-old woman of recruiting girls as young as 14 to satisfy Epstein's wishes. The victims say they also had to please some of Epstein's wealthy partners.

Maxwell, who is also accused of engaging in the abuse at times, faces six charges, including perjury, and could face up to 35 years in prison, if convicted.

Bail was denied and she is being held at the Brooklyn Metropolitan Detention Center awaiting trial, scheduled to begin in July of next year.

The emails were among dozens of documents revealed Thursday night related to a libel lawsuit against Maxwell in 2015 filed by Virginia Giuffre, one of the women who accused Epstein.

Maxwell's attorneys had repeatedly tried to block the spread of those exchanges, arguing that they could harm his client's trial.

In an email on January 24, 2015, Maxwell appears to be trying to distance himself from any intimate relationship with Epstein, an investment fund manager.

I would appreciate it if Shelley came out and said she was your girlfriend. I think she was from late '99 to 2002, Maxwell wrote to Epstein. It is not clear who Shelley is.

Giuffre said in his statement that Epstein and Maxwell 'were tooth and nail'.

Ghislaine Maxwell brought me into the sex trafficking industry. She was the one who abused me regularly. She was the one who recruited me, told me what to do, trained me as a sex slave, physically and mentally mistreated me, she said.