Young political aspirant Mr Kevon S. Lettsome has commended the Unity Government of Premier and Minister of Finance Dr the Honourable Natalio D. Wheatley (R7) for successfully negotiating direct flights to the territory from the mainland, USA.
In the same breath; however, Mr Lettsome has said persons particularly in the Seventh District should not lose sight of the fact that much needs to be done in the communities.
"Of course, much of our attention has focused on our huge win with airlift to the USA mainland and the celebration will continue until the inaugural flight has happened. I understand the great convenience this will bring to Virgin Islanders and residents alike and the positive tourism implications that would arrive.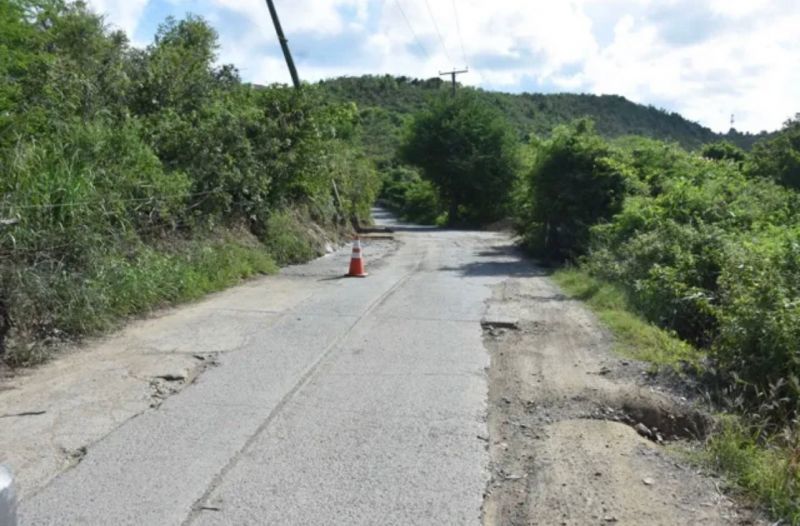 Mr Kevon S. Lettsome's comments were accompanied by a photo of a dilapidated road in East End.
'Don't lose sight…'- Kevon S. Lettsome
"However, I urge my community to not lose sight of our abandoned roadways infrastructure, our decade-old sewage issues; our unresourceful water system; our obstructive bushes along the roadways; our absent programs for seniors and kids and our limited healthcare system that have continued to plague the seventh district community," Mr Lettsome wrote on his
Facebook
page today, December 12, 2022.
His comments were accompanied by a photo of a dilapidated road in East End.
The former Opposition Leader of
the Virgin Islands
Youth Parliament (VIYP) is expected to challenge Dr Wheatley for the Seventh District seat at the 2023 general election.