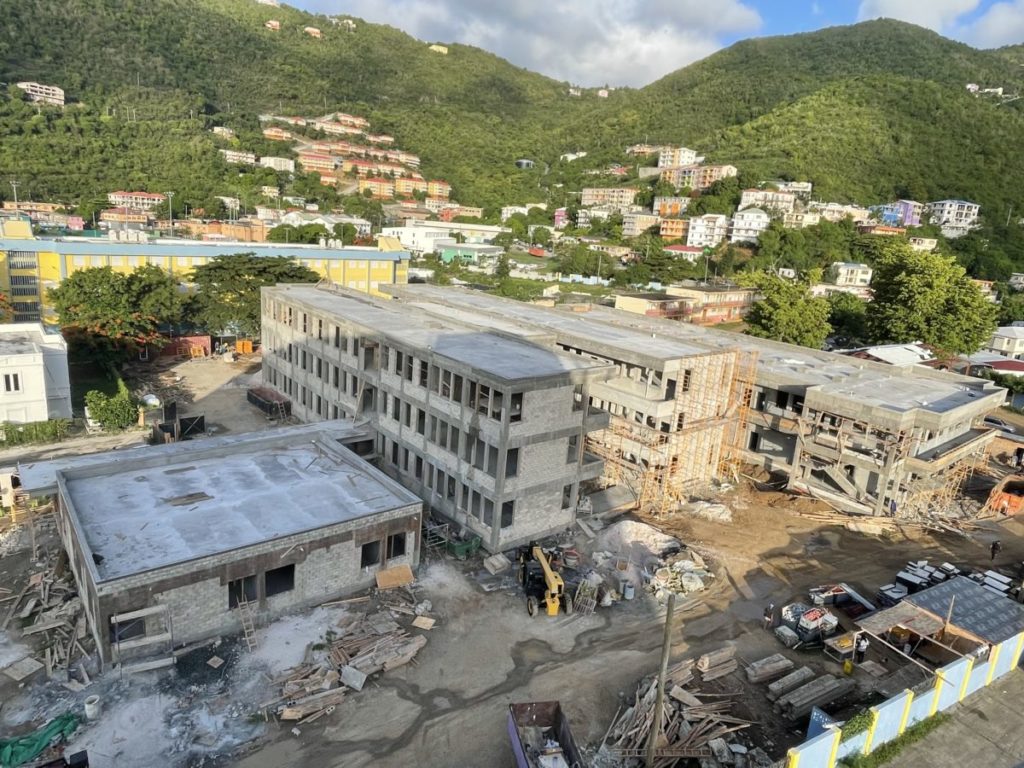 ESHS 'still on track' to reopen for September, Premier insists
Premier Dr Natalio Wheatley has emphatically stated that the Elmore Stoutt High School (ESHS) Redevelopment Project will be completed and ready in time for the beginning of the new school year.
With September fast approaching and the contractors still in the process of constructing the four buildings for the ESHS Project to bring the senior students from Pasea Estate to the Lower Estate Campus, there have been many concerns by residents that the new structures would not be realistically completed for the upcoming school year.

However, in answering a question about the project's timeline and readiness for the new upcoming school year at a press conference yesterday, Dr Wheatley maintained that things are on schedule for the start of the new school year.

"Let me just say, I think that the Recovery and Development Agency who is managing the project and the contractors are doing an excellent job. They are doing a wonderful job. I know they had to wait a little while for the windows and doors. They may have a slight delay, but we are still on track for September. You know many people said that it was impossible, and I think they are really doing the impossible right now with the quick work to get the school up and ready, so I congratulate them for a job well done," the Premier said.

The redevelopment project costs of more than $11 million dollars were awarded to four construction firms.

A breakdown of how the project was divided sees Quality Construction Limited building the Technical Block — which is valued at $4,336,427.12 — while Metro Construction Limited is responsible for the construction of Classroom Block North valued at $2,496,690.84.

The Classroom Block South, valued at $3,721,766.59, is being constructed by Autland Equipment Company Limited. Finally, the $880,104.66-valued Administration Office Block is the joint responsibility of Sunleaf Construction and Northam Construction.