New evidence has emerged that proves the infamous picture of Prince Andrew and a teenage Virginia Giuffre is authentic, it has been reported.
The disgraced Duke of York has questioned the validity of the photo while jailed sex trafficker Ghislaine Maxwell has insisted it is fake – yet details have now emerged proving the it would have been almost impossible to doctor.

The Mail on Sunday said it had seen proof of a date stamp on the back of the original image proving it had been developed on 13 March 2001.

This is just three days after Miss Giuffre was alleged to have been forced to have sex with the royal.

There was further proof the original photo, which was taken on a Kodak disposable camera, was developed at a branch of the supermarket Walgreens locate a two-minute drive from where Miss Giuffre used to live.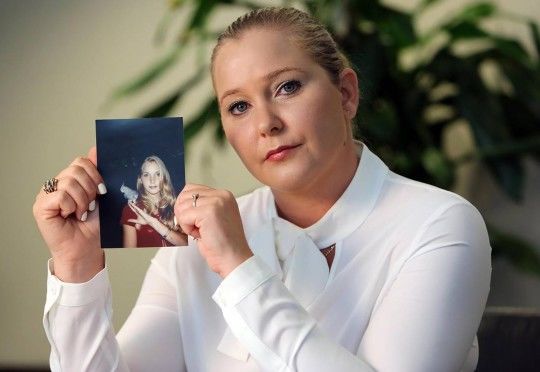 A time stamp on the back of the photo of Miss Giuffre is new evidence the picture is real
The picture – thought to be taken by paedophile Jeffrey Epstein – shows a smiling Andrew, then 41, with his arm around a teenage Miss Giuffre , then 17, and a smiling Maxwell standing behind them at the socialite's Belgravia home.
Newly recovered camera data proves Miss Giuffre showed the photo to professional photographer Michael Thomas, who captured 39 copies of both its front and back.
Mr Thomas himself has branded claims that the image was fake as 'ridiculous' and 'absurd'.
Miss Giuffre , who is now 39 and was previously called Roberts, has long claimed the picture was taken the night she was forced to have sex with Andrew following a night out at Tramp nightclub in London.
Andrew has repeatedly denied the allegations insisting he had no recollection of the photo being taken, while questioning the authenticity of the picture.
Recently Maxwell – who is serving a 20-year sentence for sex trafficking – also claimed the image was not genuine, saying:: 'It is a fake. I don't believe it's real for a second, in fact I am sure it's not. There has never been an original and further there is no photograph.'