Commissioner Gary R. Hickinbottom has reminded businessman Claude O. Skelton-Cline that he is the boss at the United Kingdom-sponsored Commission of Inquiry(CoI) and asserted that his findings on the governance and whether there is corruption, victimisation and the like in the Virgin Islands will be evidence-based.

"I am the Commissioner, and you aren't, and I say that with great respect. The CoI has been set up in the public interest, and the public interest is the interest of the people of the BVI; that's why I am here. My findings will be made on the evidence; they will not be made on anything else.

"My conclusions will be drawn from those findings, and I will make recommendations that I consider firstly to address the problems as I identify them and also they will result in better systems, better results for governance for the people of the BVI. That is my job; I do not accept the premise of what you just said, which is whatever recommendation I make, that things will be worse when I leave these islands than when I came," he added.

Commissioner Hiclinbottom also said it was not 'right" for Skelton- Cline to say that he was only focusing on one aspect of governance.

"My terms of reference enable me to look at the big picture," and it allows him to make recommendations as he sees fit, he expressed.

Sir Hickinbottom was referring to the previous words of Skelton-Cline during his testimony on Monday, October 4, 2021.


Road map has to come from VI people- Skelton-Cline

Skelton-Cline said the West Minster system of governance does not work for the VI, and the country could risk falling back into the 'same run because it's the same system."

"You can't put three of us in the room, and based upon what we hearing about what may work in the UK or any larger country simply does not work here. We know each other, we live with each other, we have breakfast, lunch and dinner with each other and so I am afraid based upon what I've heard so far that there is an assessment, a judgement being had to kind of make it very murky and almost corruptible, that something must be going on because these people are so close. That's the nature of the small footprint we living in and what I am afraid of, that no matter what recommendations you bring, sincere and earnest as they may be, they are going to be plugged into a very system that simply is not going to work."

The businessman said there ought to be another road map on the way forward, and it has to come from the people of the Virgin Islands.

"It can't be a road map that is imported because there what you will discover is animosity, resistance that would result and it need not be that way. And so what I want to offer you sir, is that somewhere in this journey is that you really gather a group of well-meaning, cross-section of private citizens to say or provide them with an opportunity for an alternative structurally because in my ecclesiastical term, there is a structural sin that is this current system."


Put on new set of lens- Skelton-Cline to Hickinbottom

Skelton Cline added: "We are going to see a retrograde move back into our people of this country. I am terribly afraid of a repeat of 1949, and so that's why I am simply asking.

"It may not be part of your mandate, it may not be what you've come for, but I do want to invite you to at least put on a new set of lens in which to see a bigger picture as it relates to the destiny of these islands as which you can play a more positive, impactful role as your recommendations will go to the governor and then go up to the Foreign and Commonwealth Office," Skelton-Cline stated.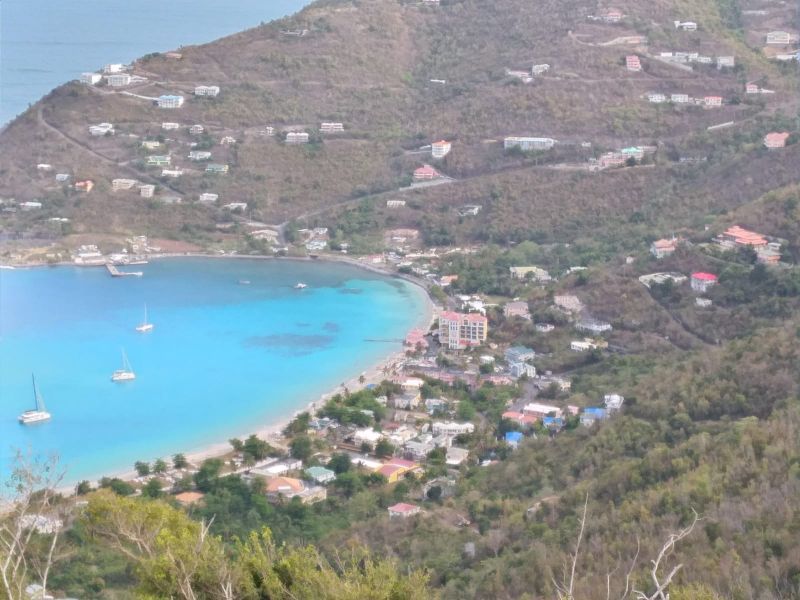 Claude O. Skelton-Cline said there ought to be another road map on the way forward, and it has to come from the people of the Virgin Islands.