These powerhouse, mother-daughter duos share their wisdom on fashion and family.
What daughter hasn't raided her mother's closet at some point? Clomping around the house in a pair of too-big high heels is practically a sartorial rite of passage. But what if said mother happens to be the creative director of a major European fashion house? "I always felt she was drawn to it, but she was scared to do something in fashion because I was already in the field," says Dior's Maria Grazia Chiuri of her daughter Rachele Regini, who joined her at the house in 2017. "She wanted to establish herself on her own. I respect that and I think it's part of the process of growing up, but I'm very happy to have her by my side."

Other mother-daughter pairs, such as Rebecca Henry and Akua Shabaka of House of Aama, have built their brands together from the ground up. "My mother has always had a unique sense of style," Shabaka says. "She passed down heirlooms that I now wear on a regular basis"ขwhich provided a jumping-off point for the label. Both duos, and three other stylish pairings, explain how they strike that elusive balance between their personal and professional lives, below.


Maria Grazia Chiuri of Dior & Rachele Regini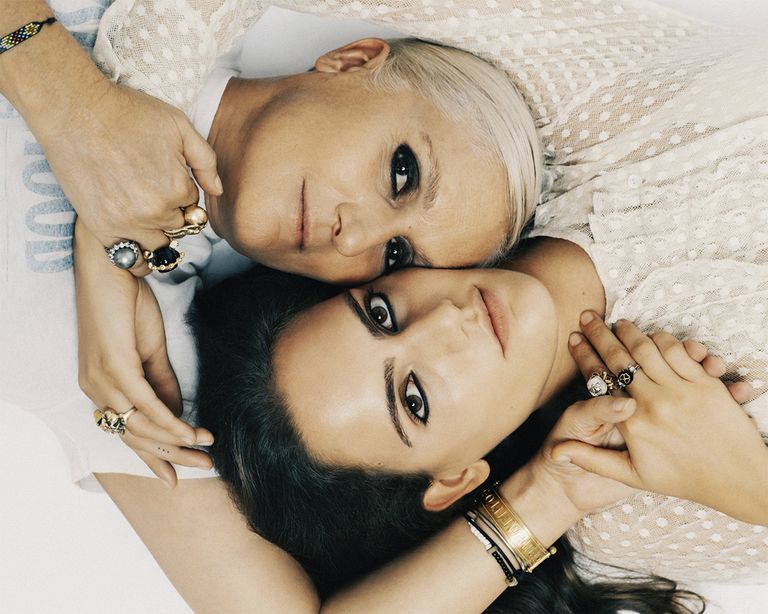 "It wasn't until I finished my MA in 2019 that I realized I could work in fashion in a way that incorporated my interest in gender studies and feminism. That was really a turning point for me," says Regini, who now serves as a cultural adviser to the house where her mother has been creative director since 2016. She admits to regularly swiping items from Chiuri's closet, and shares Mom's affinity for black eyeliner, though she draws the line at Uggs, which Chiuri "wears all the time around the house, even in summer!" When it comes to work, Regini prefers to switch off after-hours, while Chiuri, per Regini, "never stops working." Says Chiuri, "We're a great team, but we both need to get better at celebrating instead of rushing to the next job!"


Rebecca Henry of House of Aama & Akua Shabaka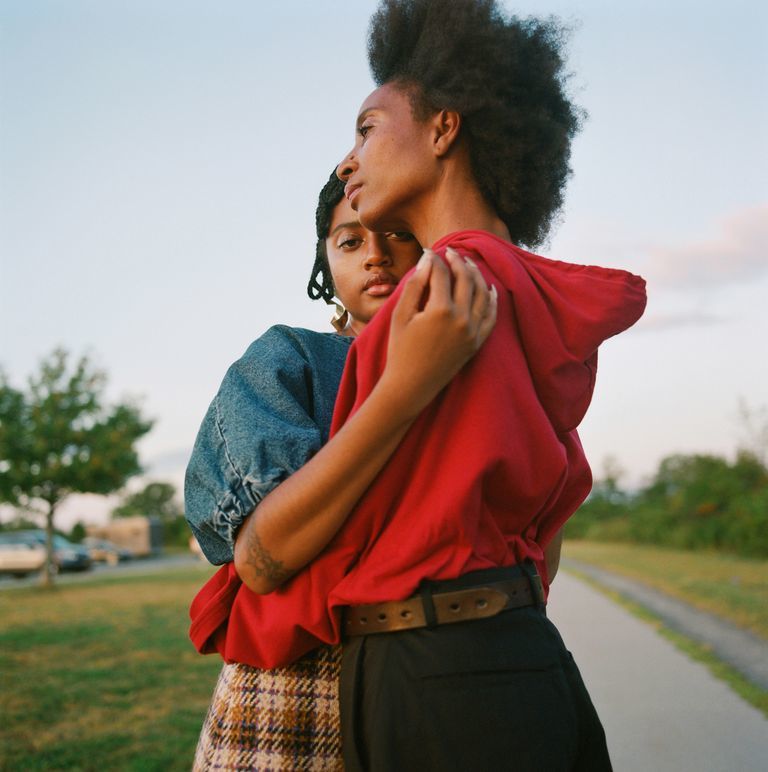 Though their personal styles have since divergedขwith Henry describing her daughter as "retro and funky" and Shabaka calling her mother "sporty, classic, and chic"ขthe two used to sport matching dresses made by a tailor in Ghana. "We loved wearing them around town," Shabaka says. Now that they create their own vintage-inspired designs together, "we've come to know where our strengths lie, so we can allocate job responsibilities accordingly," Henry says. While both women design and contribute to the creative direction for the brand, she adds, "I leave the scheduling and planning to Akua." Their favorite Mother's Day tradition: a "queen for the day" brunch for Henry's mother, complete with a homemade crown, "so we can revel in her matriarchal status."


Silvia Tcherassi & Sofia Espinosa Tcherassi


Sofia Espinosa Tcherassi recently joined her mother's eponymous label as director of ready-to-wear, fulfilling Silvia's prediction that she would eventually join the family business. "Ever since she was little, Sofia was very creative and resourceful with her hands," Silvia says. "Whenever she would see me working with fabrics and mannequins, she would copy me by doing the same with her dolls." Silvia is also looking forward to sharing her 34 years' worth of experience with her daughter, who hopes to absorb her mom's ability to multitask, as it's "essential in running a fashion business." The two have even begun twinning when it comes to their wardrobes: "When I was younger, we never matched our clothing," Sofia says. "But now that I'm older, we love to wear matching prints from the collections."


Angela Missoni & Margherita Maccapani Missoni Amos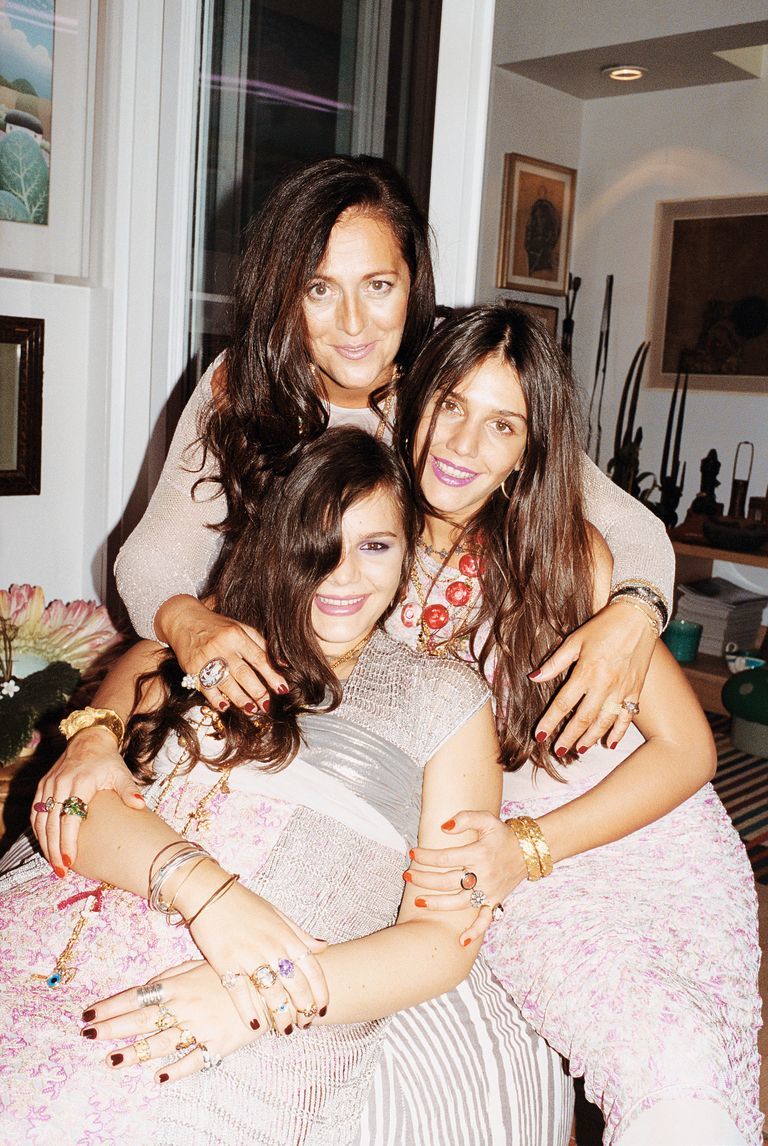 Margherita Maccapani Missoni Amos can only recall one occasion on which her mother, Angela Missoni, played fashion police. "It was the first day of school, and I was 14. I wanted to wear a sarong with a T-shirt that said 'Anna F---ing Sui' with velvet platform flip-flops. My mother thought it was too much of an obvious call for attention," Margherita says. "She was right." These days, the two women tend to stay sartorially on the same page, working alongside each other at the family knitwear business, although Angela would love to see Margherita tap into another of her many talents. "She's an amazing writer!" Angela says. "She would be the perfect person to write my mother [89-year-old Missoni cofounder Rosita]'s biography."


Consuelo & Carolina Castiglioni of Plan C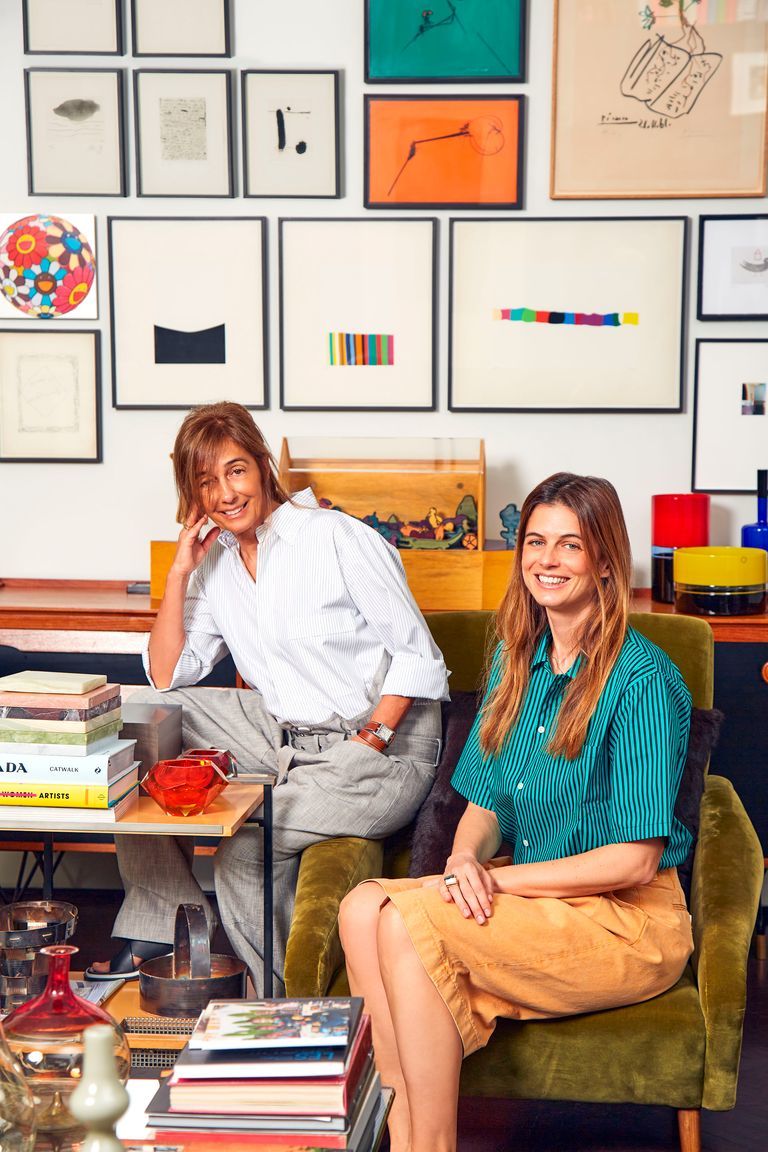 It's been a few years since Marni founder Consuelo Castiglioni stepped back from the fashion house she started in 1994, but her expertise proved invaluable when her daughter Carolina decided to follow in her footsteps to launch Plan C in 2018. "My mother taught me to follow my own path [and choose] what I like, without asking myself too many questions," says Carolina, who has long taken a cue from her mother's "unconventional" style. "She always pushed me to not follow the fashions of my generation." Adds Consuelo: "She is very good at mixing items in her own very personal and unexpected way."


Charlotte & Bernadette de Geyer of Bernadette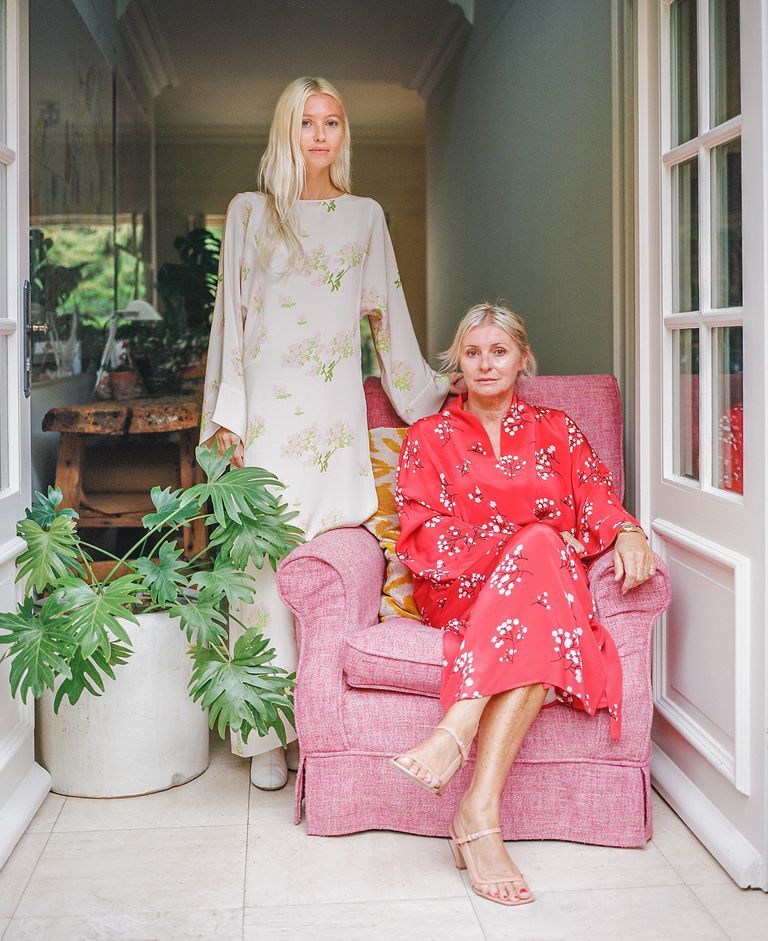 "My mom wanted me to wear lots of girly dresses and skirts as a kid, but I didn't feel comfortable wearing them at all because I went through a real tomboy period," says Bernadette de Geyer. That phase "has now completely gone away, obviously!" She now paints florals onto the silk garments she designs with her mother, Charlotte, a former buyer for Ralph Lauren. They've found their uncommon partnership thrives on communication. "We have to listen to each other," says Bernadette. "In the end one of us will be right, and we have to admit it."