The Junior Minister for Trade, Economic Development, Agriculture and Fisheries Hon Shereen D. Flax-Charles (AL) told the Standing Finance Committee (SFC) last month that she is concerned about mold and allergies in schools.
The Jr Minister noted that this has to do with "the health and environment in which our children have to attend school". The Jr Minister further stated to Members and the Ministry of Education that she is also "concerned about allergies, which is a major issue and more children are being diagnosed and some staff that are encountering the same challenge."


Legislation or policy needed- Hon Flax-Charles
Hon Flax-Charles noted during the meeting to examine the 2023 Estimates that there are certain things that need to be done. The Junior Minister suggested that maybe legislation or policy should be put in place to fix the situation. There are children with allergies who have to carry the medication epinephrine, she noted.
The Junior Minister said nurses are needed at the schools to administer this medication because "teachers are afraid to administer it", especially schools that have big populations or where medical facilities on some of the other islands are not present.
She further stated that "as recently as a few days ago a child had been admitted to the hospital about five times."
Minister Flax-Charles noted that cleaning products used at the schools are another contributing factor that must be carefully looked into when purchasing those items, according to the SFC report made public last month.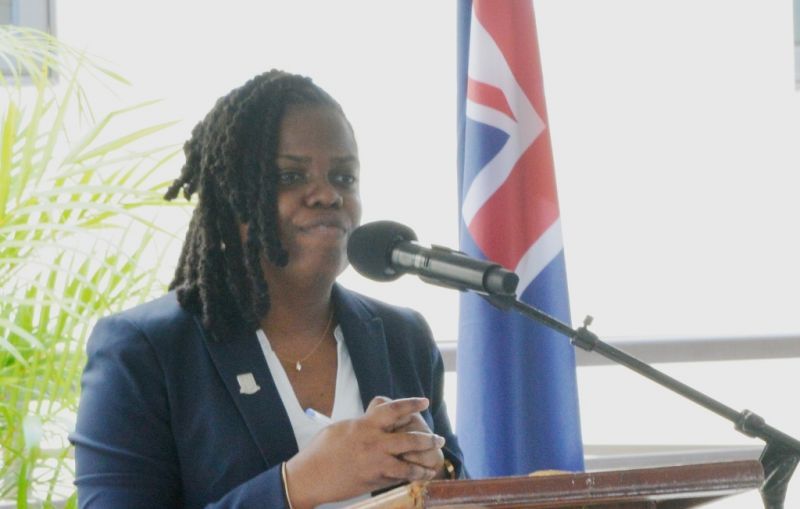 Minister for Education, Culture, Youth Affairs and Sports Hon Sharie B. de Castro (AL) has said received significant reports of mold in schools.
Significant $$ being spent on mold remediation- Minister de Castro
However, the Minister for Education, Culture, Youth Affairs and Sports Hon Sharie B. de Castro (AL) stated that she received significant reports of mold in schools. One of the issues they had to address is that the Ministry has had to spend "significant funds for mold remediation," where the source of the problem was not being addressed, which is "leakage from the roof and water entry," the Education Minister told the SFC.
For the Christmas term, three schools were identified and subsequently works commenced regarding sealing of roofs, which were deemed successful, according to Minister de Castro.
The Ministry will seek to do the same for the other schools that have been identified as having mold issues, Hon de Castro assured the SFC.