Scooter rider Kawa G. Williams has reportedly been left in a critical yet stable condition after what is now his second major scooter accident within two years.
Williams on May 18, 2020, suffered life-threatening and traumatic injuries in a Fort Hill scooter accident which saw the young man suffering a fractured skull with crippling damage to the ligaments in his right knee.


Fist accident required surgery in Columbia

The extent of the injuries; which required surgeries that could not be performed in the Virgin Islands, had mobilised family and friends to call for prayers and raise urgent funds via donations and a GoFundMe campaign in an effort to get the young man walking again.

Following the accident, Williams had to be air-lifted to Columbia for extensive surgeries, with NHI reportedly covering 80% of the cost.

While in Columbia in 2020, Williams had received extensive knee surgeries and repairs to fractured bones in his face, including a brain surgery where doctors had to insert a titanium plate to protect his skull.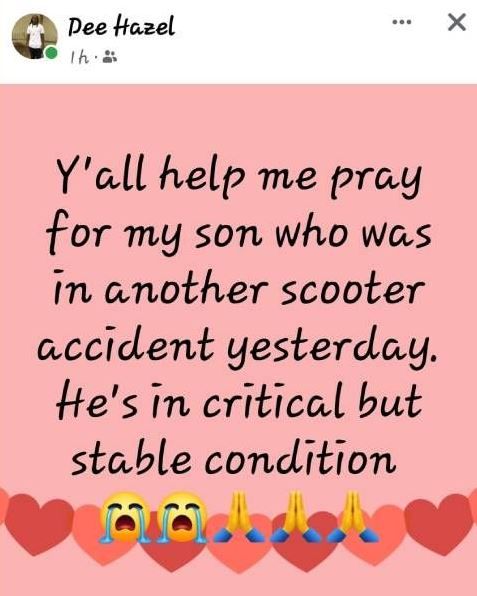 Family and friends were left in disbelief when the mother of William has once again called for prayers for her son after he suffered another critical scooter accident.
Williams left 'Critical' in latest accident

Family and friends on Saturday, January 29, 2021, were therefore left in disbelief to learn that Williams had once again suffered another critical scooter accident.

"Y'all help me pray for my son who was in another scooter accident yesterday. He is in critical but stable condition," said his mother Dee Hazel in a Facebook update on, January 29, 2022.

While no further details on how and where the accident occurred, our newsroom was informed of a motorcycle accident at Beef Island on Friday, January 28, 2022.

Our news center will bring more information as it becomes available.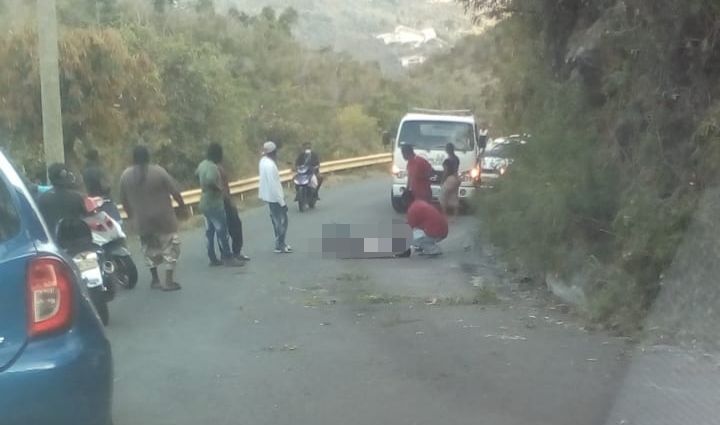 Kawa G. Williams was involved in a serious accident while riding a motor scooter on Fort Hill on May 18, 2020.