Wall Street regulator is revisiting how proposals would affect financial reporting
The Securities and Exchange Commission is considering a softening of planned rules requiring companies to disclose the effects of extreme weather and other costs related to global warming when the regulator completes its climate-change proposals, people close to the agency said.

The Wall Street regulator is looking again at the financial reporting aspect of the climate-disclosure plan it issued last year, following pushback from investors, companies and lawmakers, the people said.
The final version of the SEC rules, expected this year, will likely still mandate some climate disclosures in financial statements, according to the people close to the agency. But the commission is weighing making the requirements less onerous than originally proposed, the people said, such as by raising the threshold at which companies must report climate costs.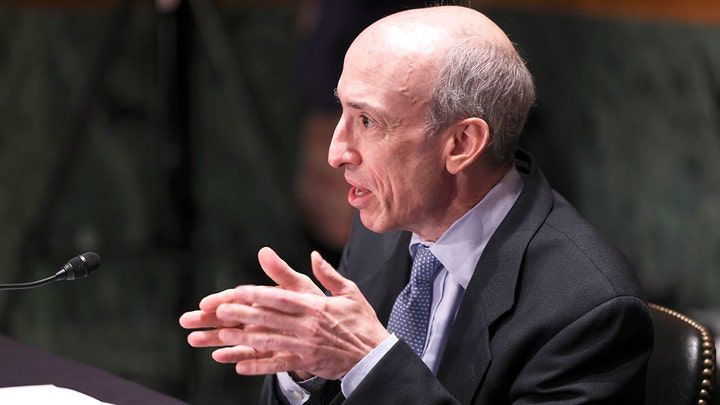 The Securities and Exchange Commission Chairman Gary Gensler Apr. 4th 2022
President Biden is unlikely to push significant additional climate legislation through a divided Congress, which has added pressure on regulatory agencies to address the issue. In addition to the financial-reporting rules, SEC Chair Gary Gensler's climate proposals would require publicly traded companies to disclose the greenhouse-gas emissions from their operations, energy consumption and—in some cases—suppliers and customers.
The climate package, a signature measure of Mr. Gensler's SEC leadership, is expected to face legal challenges from industry groups or Republicans. Dialing back the financial-reporting rules could bolster the agency's legal defense by allowing it to demonstrate that it has listened to business concerns and reduced the forecast multibillion-dollar annual cost of the new system. Evan Williams, senior director at the U.S. Chamber of Commerce's Center for Capital Markets Competitiveness, said the SEC needs to adjust the proposal if it wants to produce "a court-durable final rule."
The proposed reporting rules would require public companies to include a raft of climate data in their audited financial statements. The mandated disclosures cover everything from costs caused by wildfires to the loss of a sales contract because of climate regulations, such as a cap on carbon emissions.
Companies would have to analyze climate-related costs and risks for each line item of their financial statements, such as revenue, inventories or intangible assets. Any climate costs that are 1% or more of each line item total would have to be reported.
Under current rules, companies are generally required to disclose only those climate costs and risks they judge to be material, or significant, for investors. SEC officials are concerned that too few companies are reporting such important climate costs and risks.
An analysis of more than 130 global companies by Carbon Tracker, a climate-research organization, last year found "little evidence that they had considered the impacts of material climate-related matters in preparing their financial statements."
SEC officials have been taken aback by the strength of opposition to their financial- reporting proposals, people close to the agency said. Many companies said the changes would bring high costs, complexity and potential unintended consequences.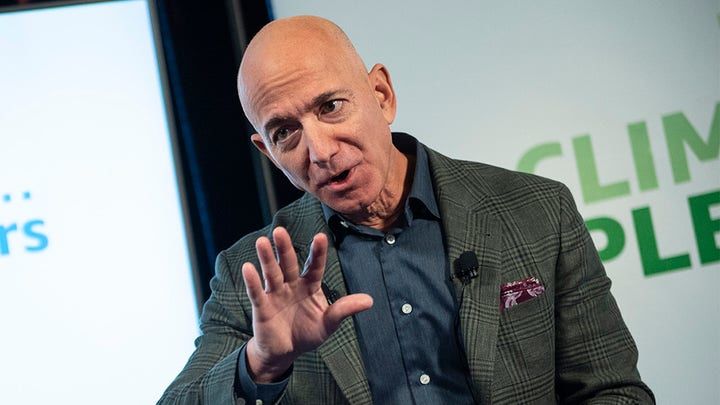 Amazon Founder and CEO Jeff Bezos speaks to the media on the companys sustainability efforts on September 19, 2019 in Washington,DC. - Amazon CEO Jeff Bezos announced Thursday the new Climate Pledge, with the goal of reaching the Paris climate accord

Amazon.com Inc. said the proposed disclosures of items such as lost revenues and costs not incurred because of climate-related factors "would require companies to keep a second set of accounting books." Businesses would be forced to undertake "extremely difficult, if not impossible" analysis, much of which would be speculative and subjective, the tech company said in its response last year to the SEC's proposed rule.


The retailer Walmart Inc. in its response urged the SEC to reconsider its approach.

Even some of the investors the proposed system is supposed to benefit pushed back. BlackRock Inc. told the SEC that the planned 1%-threshold rule "would result in highly inaccurate disclosures and unduly burdensome compliance costs." The asset-management firm called on the agency to remove this aspect of its proposals.


The SEC said the proposed 1% threshold, known as a bright-line test, would reduce the risk of companies' underreporting climate-related information in their financial statements.

In its draft of the rule, the SEC said it currently uses bright-line tests to trigger disclosure in other contexts—for instance, if excise taxes amount to 1% or more of a firm's revenue.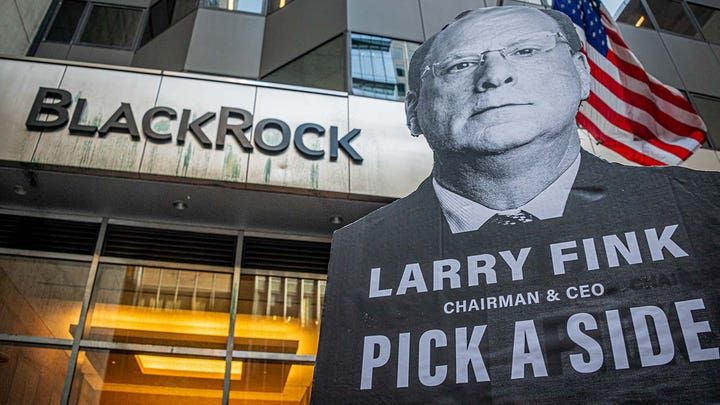 MANHATTAN, NEW YORK, UNITED STATES - 2022/05/25: Participant seen holding a sign at the protest. More than 100 New Yorkers held a protest outside BlackRock Headquarters in Manhattan, where their annual shareholders meeting took place.

After the backlash to the climate proposals, officials are considering changes such as a higher trigger for disclosure, using different percentages depending on the financial item in question or eliminating a bright-line test altogether, the people close to the agency said.

Some of the groups pushing for the new climate-disclosure rules said they are open to changes.

A 1% threshold for all line-items in companies' financial statements is "not the hill I would die on," said Alex Martin, a senior policy analyst for climate at Americans for Financial Reform, which advocates for tougher financial regulation.

He added that other proposed changes to companies' financial statements are more important, such as a requirement that companies disclose the assumptions they use to make forward-looking estimates regarding, for instance, the profitability of fossil-fuel assets.