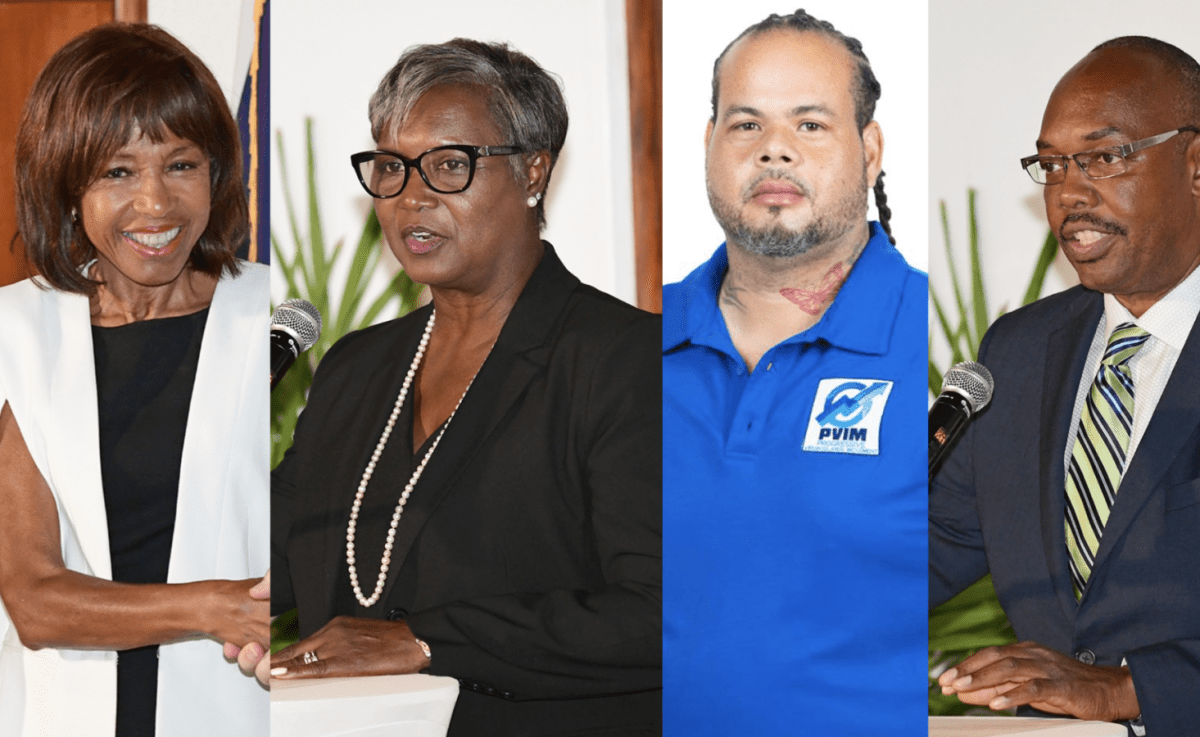 The fresh faces voters wanted
Voters have signalled a clear and unmistakable yearning for change in the territory's governance following the general elections and the strongest indication of this appears to be the emergence of four new lawmakers elected from across the spectrum to serve in the next House of Assembly (HOA).
Newcomers to the HOA include Dr Karl Dawson and Luce Hodge-Smith, both of the incumbent Virgin Islands Party (VIP), Stacy 'Buddha' Mather of the Progressive Virgin Islands Movement (PVIM), and Lorna Smith who won as a National Democratic Party (NDP) candidate but hours later formed an alliance with the VIP to become Deputy Premier.

Dr Dawson, who served for years as the President of the H Lavity Stoutt Community College (HLSCC) managed a convincing win over his two opponents, while Hodge-Smith, a former Director of Culture, managed to eke out a close victory for the hotly contested Fourth District seat.

Mather, for his part, has been a youth mentor and advocate for more than a decade and is particularly known for his work as Director of the Youth Empowerment Project (YEP). While on the campaign trail, Mather promised to continue his advocacy for youth development and education, declaring that residents can expect results with his out-of-the-box thinking once he became elected. Mather won the most votes of all the Territorial At-Large candidates at this year's election.

Lorna Smith is no stranger to the political scene, as she was First Lady for 12 years. During her campaign, she placed particular emphasis on her wealth of experience in government, which she achieved despite never serving as a lawmaker. She also established herself as a veteran of the financial services industry, where she spent years as a consultant and ambassador for the territory.

So far, Dr Dawson and Hodge-Smith have been given junior minister portfolios to manage. The two established junior minister portfolios in government are that or tourism and that of trade and investment promotion. It is not yet clear who has been assigned to what.