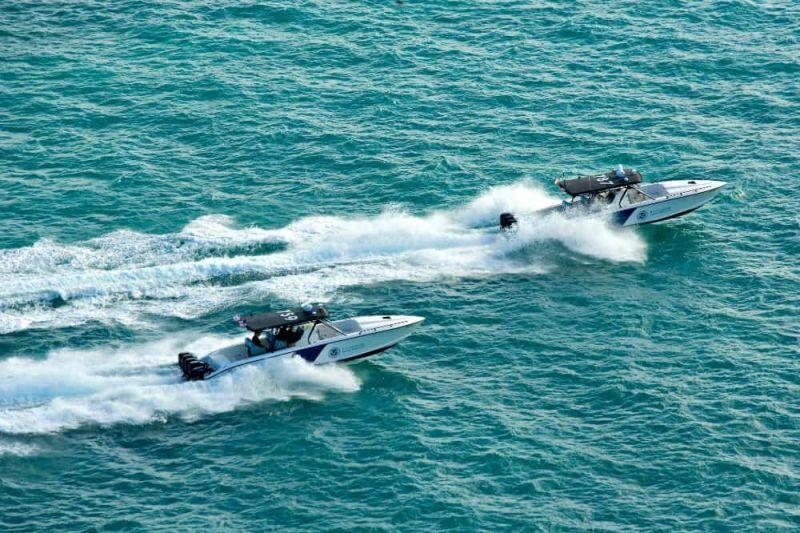 2 VI men caught with cocaine on vessel plead guilty in USVI
Two men from Tortola, Virgin Islands pleaded guilty to conspiracy to possess with intent to distribute cocaine while on board a Vessel Subject to the Jurisdiction of the United States when they appeared in a US Virgin Islands (USVI) court on Wednesday, December 7, 2022.
Sean John, 35, and Emmanuel Tolentino-Lebron, 21, both of Tortola, [British] Virgin Islands, pleaded guilty before Magistrate Judge Emile A. Henderson, III and are now facing a mandatory minimum sentence of 10 years in prison.


Vessel was intercepted in international waters

According to court documents, on January 9, 2022, Customs and Border Protection Air and Marine agents detected a vessel with bales of suspected cocaine in plain view on the deck of the vessel. The vessel was traveling on the northeast side of St Croix heading north towards the [British] Virgin Islands. Upon further investigation, agents encountered a 32-foot Manta low-profile vessel with twin 300 HP outboard engines located at approximately 19 nautical miles northeast of St Croix in international waters in an area known by law enforcement for drug trafficking.

The vessel was dead in the water and displayed no indicia of nationality, flag nor registration, and was determined to be a vessel without nationality, thus subject to the jurisdiction of the United States.

Onboard the vessel, agents discovered four occupants later identified as Sean John, Emmanuel Tolentino-Lebron, Shannon John, and Augusto Rodriguez-Molina, along with 21 bales wrapped in plastic and encased in rope.


567 kilograms of cocaine hydrochloride

Drug Enforcement Administration laboratory analysis later confirmed that the bales recovered from the vessel contained approximately 567 kilograms of cocaine hydrochloride.

At sentencing, John and Tolentino-Lebron face a mandatory minimum sentence of 10 years in prison. A federal judge will determine their sentence after considering the US Sentencing Guidelines and other factors.

This case was investigated by the United States Coast Guard, Homeland Security Investigation, Customs and Border Protection Air and Marine and Drug Enforcement Administration and is being prosecuted by Assistant United States Attorney Melissa P. Ortiz.

According to news outlets out of the USVI, this prosecution is part of an Organised Crime Drug Enforcement Task Forces (OCDETF) investigation. OCDETF identifies, disrupts, and dismantles the highest-level drug traffickers, money launderers, gangs, and transnational criminal organizations that threaten the United States by using a prosecutor-led, intelligence-driven, multi-agency approach that leverages the strengths of federal, state, and local law enforcement agencies against criminal networks.