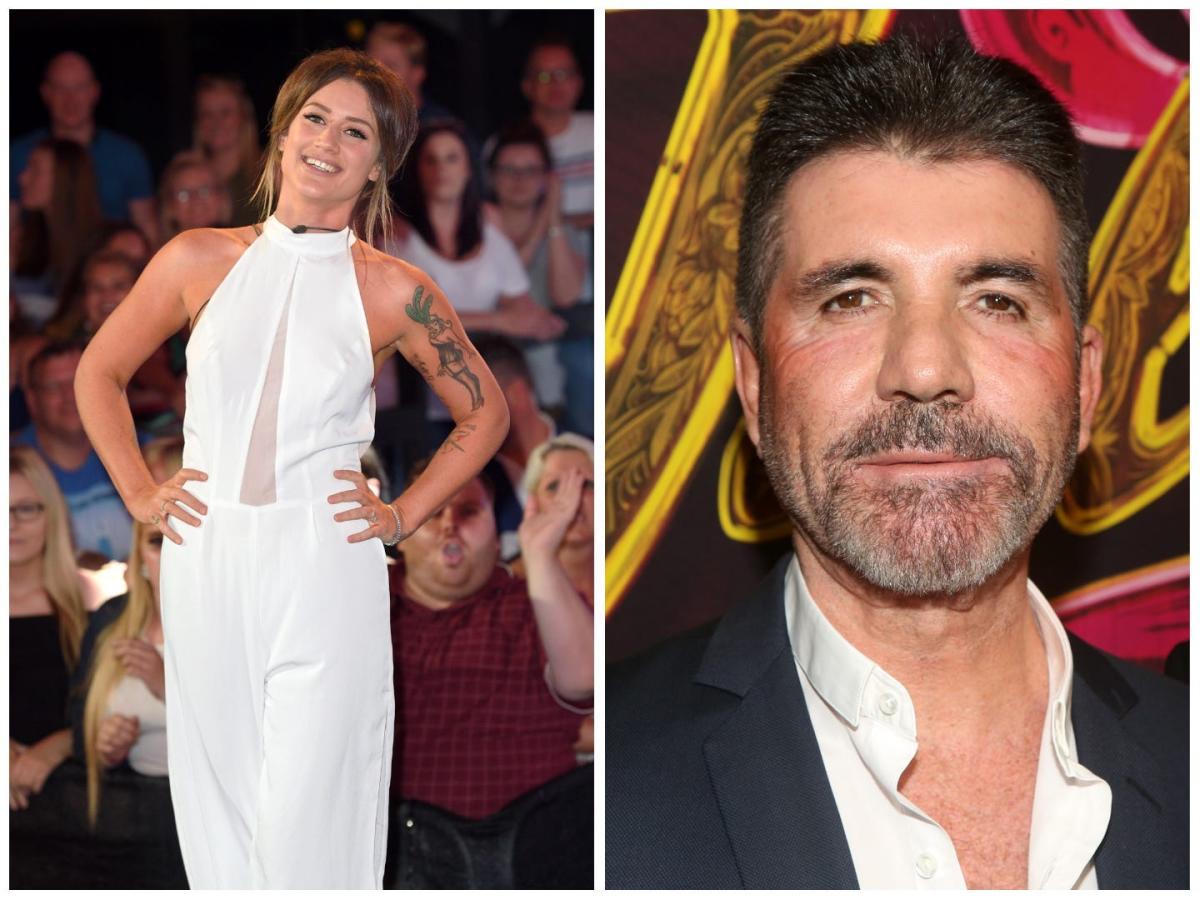 A former "X Factor" contestant studied law so she could sue Simon Cowell's company after the show 'almost ruined my life,' report says
A former "X Factor" contestant retrained in law so that she could sue Simon Cowell's company over her experience on the show, a report says.

Katie Waissel, 36, who appeared on the UK version of "The X Factor" in 2010, told London's Sunday Times she planned to take legal action against Syco Entertainment, claiming it failed in its obligation to provide a duty of care to her and to other contestants.
She told the newspaper she received acid-attack and death threats after becoming a hate figure on the show and reaching the quarter-finals.

Waissel said she wasn't allowed to leave the house she lived in during the live shows, barely ate or slept, and has since sought therapy and counseling for post-traumatic stress disorder.

She told the Sunday Times she decided last year to enroll at BPP University in London, and has since earned a postgraduate law degree. The qualification would allow her to work as a paralegal or to take further training to become a lawyer.

"There are so many of us who have been so trapped and it's not fair. There was a huge imbalance in power," Waissel told the newspaper. "I just wanted to be able to understand and to protect people from being manipulated in the future."

Waissel, who finished in seventh place, told the Sunday Times the show paid her a token £1, or about $1.54 in 2010, for appearing on the live shows, with contestants not legally classified as employees.

She said she planned to bring a civil case of personal injury under negligence to Syco Entertainment, which Cowell runs. Waissel and her legal team sent a letter of claim to the company, according to the report.

Waissel would have to persuade a judge to waive the statute of limitations, which has a maximum of three years, for personal-injury suits.

Simco, a subsidiary of Syco, and Freemantle TV produced "The X Factor."

A Freemantle representative told Insider in a statement: "The duty of care to our contestants is of the utmost importance to us and we take the welfare of everyone involved very seriously. We have robust measures in place to ensure contestants are supported including a dedicated welfare team made up of psychologists, doctors, welfare producers and independent legal and management advisors with no time limit on aftercare once the show has aired."

"The X Factor" made stars of contestants in both the US and the UK like One Direction, Little Mix, and Camila Cabello. But the show, which ended in the UK in 2018, has come under intense scrutiny for the way it treats contestants.

In August, an unnamed source told The Mirror that she and five other previous contestants were in the process of approaching a law firm to take legal action against Syco.

"Your mental well-being was of no one's interest. We were just pawns in their game. When I entered the show I was confident, ambitious, and charismatic," the source told the newspaper. "Now I am extremely untrusting, emotional, nervous, and full of anxiety."