Almost three weeks after the untimely resignation of former Speaker of the House of Assembly (HoA) Julian Willock, a new Speaker is expected to be elected and sworn in on Thursday, May 26, 2022 at the 3rd Sitting of the 4th Session of the 4th HoA.
Sources within the coalition Government of National Unity told our news centre that the members have settled on local Attorney Corine N. George-Massicote, after a short debate on another name.

Mrs George-Massicote is currently employed at Trident Trust Co. (BVI) Ltd. The young Virgin Islander is the second person tipped for the post in a few days, after the first designee Attorney Hakim T. Creque turned down the job.

If sworn in, Mrs George-Massicote will also be the third female Speaker. The others are Vivian Inez Archibald (2003-2007) and Ingrid A. Moses-Scatliffe (2011-2019).

When reached by our newsroom for comments, George-Massicote did not confirm or deny she was offered the job.


Willock a positive legacy

Many have praised former Speaker Willock for restoring interest in the HoA and presiding over the institution in a dignified way.

The former Speaker has listed many of his accomplishments working with the many committees of the HoA in his three years, including resuscitating the Virgin Islands Youth Parliament; Enabling the Territory as a member of the Commonwealth Parliamentary Association to sit at all local, regional and international conferences as its own independent Chapter; The passage of over 40 Bills in the Fourth HoA, along with having the 5 Select Committees of the House very active.

Recently, the former Speaker Willock led a delegation of HoA legislators on a fact-finding mission to the United Kingdom to review the House of Commons operations.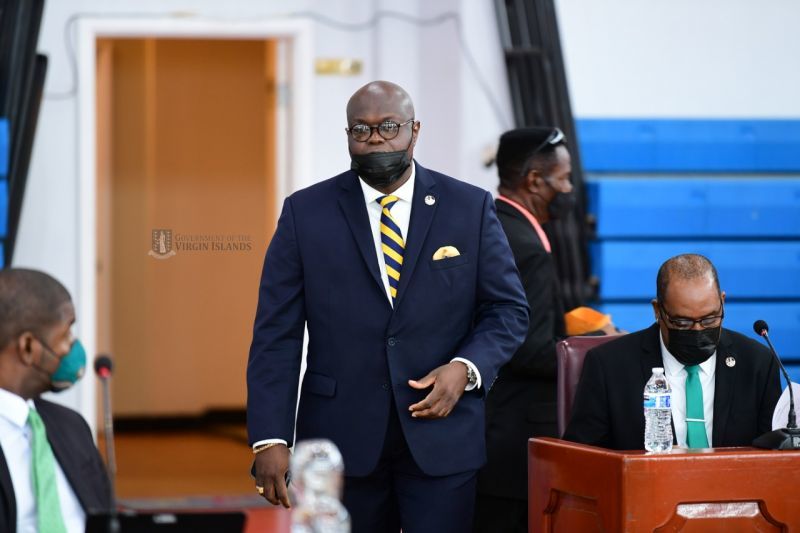 Many have praised former Speaker Julian Willock for restoring interest in the HoA and presiding over the institution in a dignified way.
Why did Willock go?

The seven-member delegation met with Speaker of the House of Commons Sir Lindsay Hoyle, and many other UK Parliamentarians to review ways of using some of their methods to strengthen the local democratic institution.

There are widespread speculations that Mr Willock was asked to demit his post of Speaker as part of the coalition Government's policy of appeasement to the UK, following the recommendation of direct rule (suspension of the constitution) in the Commission of Inquiry report.

Mr Willock has declined to comment, saying he will not disclose his private conversation with the Premier Dr The Honourable Natalio D. Wheatley (R7).