One Mart stole the show with their well-designed uniform but also showed they had game to back it up, as they won their opening fixture of the Industrial Volleyball League organised by the Department of Youth Affairs and Sports (DYAS) at Multi-Purpose Sports Complex on October 11, 2022.
The team representing the 'people's store', One Mart, defeated It (Intertrust) Sets on the Beach in three sets.

One Mart one the first set 21-7; however, It Sets on the Beach, which notably included professional player Sharonda Pickering, returned to win the second set 21-7.

The deciding set was handsomely won 15-6 by One Mart, who was led by well-known basketball player Louis E. Poblete.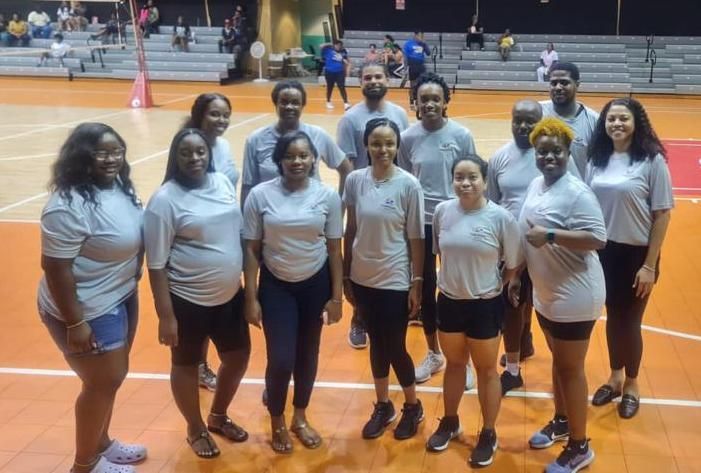 It Sets on the Beach.
ESHS Rams fall to Game On

In the second game, ESHS Rams hunting their second victory in a row found the going tough against Game On, who were hunting a first win.

The Rams narrowly won the first set 21-19 but Game On, with the likes of former basketball players Rhennie O. Phipps and Kennedy H. Bass, fought back to comfortably win back-to-back sets, 21-8, 15-6.

Play continues this afternoon from 6:30pm when Trident Block Party meet TMF Bombers.

ATU Serve-vivors face HLSCC Stingrays from 7:30pm.