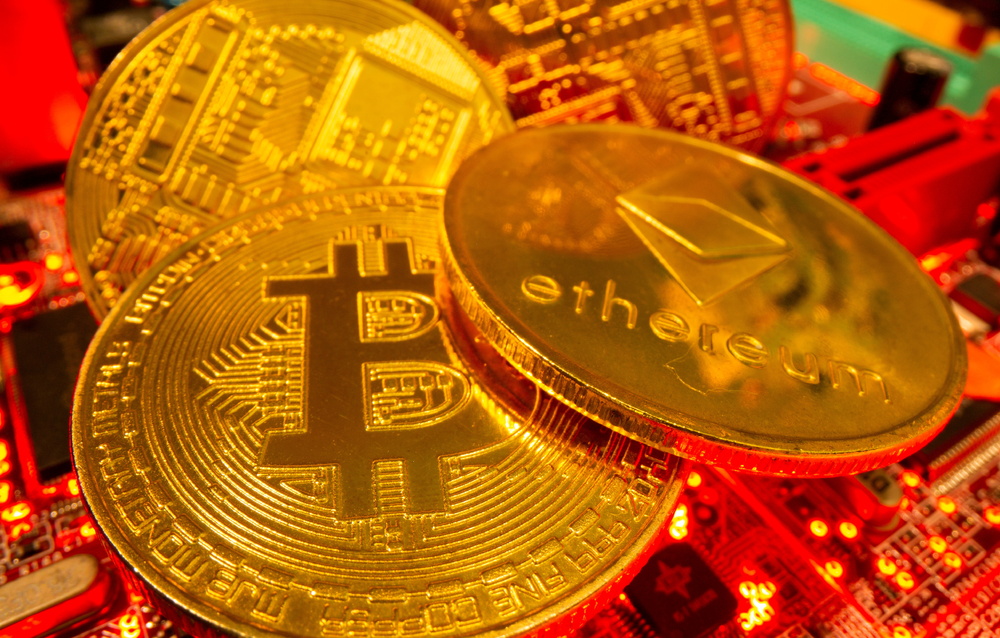 Bitcoin tumbles further as HK to restrict crypto trade
Bitcoin tumbled further yesterday, while Hong Kong said that cryptocurrency exchanges will have to be licensed and will only be allowed to provide services to professional investors.
The world's biggest and best-known cryptocurrency, bitcoin was down 10 percent to US$33,538 at 10pm yesterday, losing US$3,740 from its previous close.

The digital asset is down nearly 48 percent from this year's peak of US$64,895.22 on April 14.

Ether, the coin linked to the ethereum blockchain network, dropped 13 percent to US$1,945.

Meanwhile, Secretary for Financial Services and the Treasury Christopher Hui Ching-yu said in a website note yesterday that the government will allow companies incorporated overseas but registered in Hong Kong to apply for a virtual asset services provider license.

The rapid changes in digital assets in recent years are astonishing, with huge fluctuations in prices, a flurry of cryptocurrencies launched in the international market, and digital art creators selling copyright ownership in the form of non-fungible tokens, Hui said.

At the core of policy making is investor interest protection, anti-money laundering and counter-terrorist financing, and at the same time, reserving space and flexibility for the further development of Hong Kong's virtual asset market and financial innovation, Hui said.

At least for the initial stage of the licensing regime, cryptocurrency exchanges should only be allowed to offer services to professional investors, he said.

Under Hong Kong law, an individual must have a portfolio of HK$8 million to count as a professional investor.

The government published on Friday a paper outlining the views received during the consultation on proposals to enhance anti-money laundering and counter-terrorist financing regulation in Hong Kong. A total of 79 submissions were received during the consultation from November 3 last year to January 31 this year.

The government said the respondents generally agreed with the overall direction, principles and the broad framework of the proposals which mainly seek to introduce a licensing regime for virtual asset service providers and a registration regime for precious metal and stone dealers. The government aims to introduce an amendment bill to the Legislative Council in the current legislative session.