Black Londoners are still three times more likely to be stopped and searched than white Londoners, latest figures from the London mayor's office show.
It comes as new measures have been launched in response to community concerns about policing.

Both City Hall and the Met Police will oversee delivery of the plans.

They include setting up a panel to inform and oversee safer schools officers, and collecting data on the lived experience of black Londoners.

Research from body-worn camera footage will also be published to help improve the police's understanding of the points of escalation and de-escalation in stop and search interactions.

The new data on stop and search activity in London, from the Mayor's Office for Policing and Crime (MOPAC), shows black Londoners of all ages remained three times more likely overall to be stopped than white Londoners between April and June 2022.

When those stop and searches were for weapons, points or blades, black Londoners of all ages were seven times more likely overall to be stopped than white Londoners.

This is an increase compared to the previous period, between January and March, when black Londoners were five times as likely compared to white Londoners.

Less than half of black Londoners, 44%, said they thought stop and search powers were used fairly by the police, and roughly 61% of black Londoners said they trusted the police, compared to 76% of white Londoners.

The mayor, Sadiq Khan, said the new measures responded to concerns and built on the Action Plan created in 2020 in consultation with more than 400 individuals and groups that work with black communities.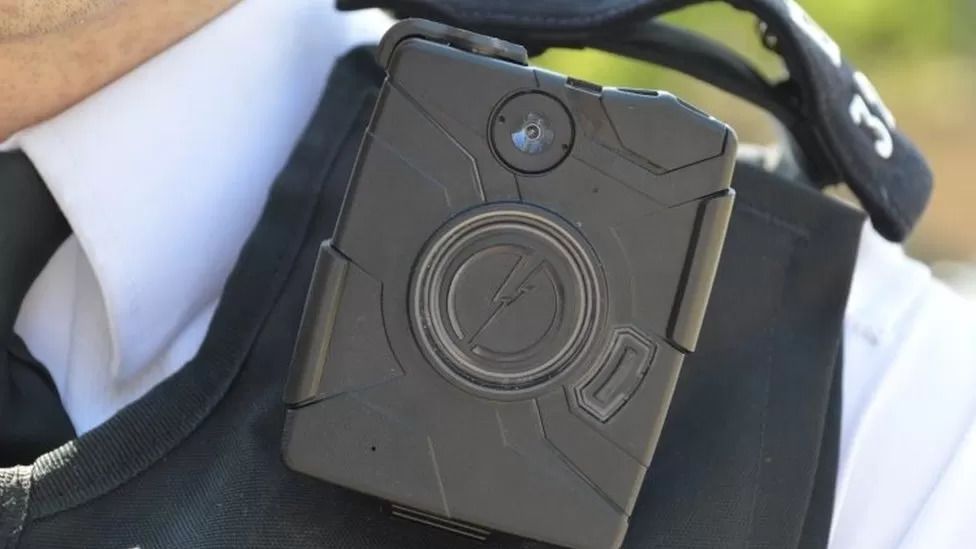 The measures include sharing research findings about stop and search practices, using body-worn camera footage
The latest proposals include establishing a safer school "partnership panel" of community representatives, headteachers, youth justice services and the Met to oversee and inform the work of the scheme.
The mayor's office said it followed concerns from residents that black children were being targeted as a result of the scheme.
'Let black Londoners down'

Regular surveys will measure public reaction to the scheme, broken down by ethnicity, to help identify issues.

Additionally, the social action organisation Black Thrive Global and app developers PSi will gather information on black residents' lived experiences and interactions with police officers.

Both Mr Khan and Met Police Commissioner Sir Mark Rowley are meeting representatives from City Hall later, alongside deputy mayor of policing and crime Sophie Linden, to discuss the plans.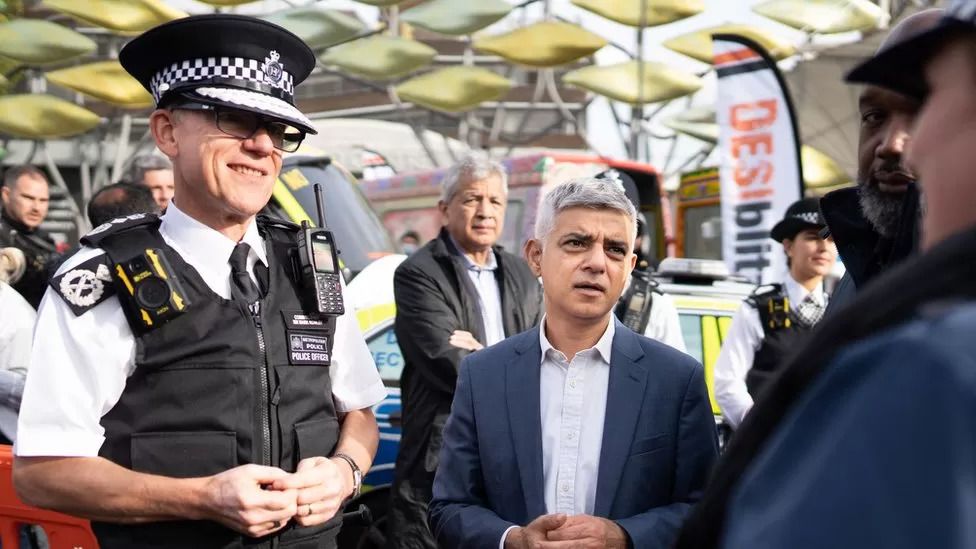 Sadiq Khan says the plans are aimed at "listening to and acting on the concerns and experiences of black Londoners"

The mayor said while the existing Action Plan was "already working to improve trust and confidence in the Met and to address community concerns", City Hall and the police force needed "to do more".

He continued: "That's why today with the commissioner I've announced a raft of new actions based on those concerns, that cover everything from police tactics and recruitment to community oversight and engagement, so we can build a better, safer and fairer London for everyone."

Met Police commissioner Sir Mark Rowley said: "I have been candid in saying that I know the Met has let people down - especially black Londoners.

"Under my leadership, I am determined to root out those who corrupt our integrity and rebuild community confidence in policing once more so we can work with black communities to reduce the disproportionate crime they experience."