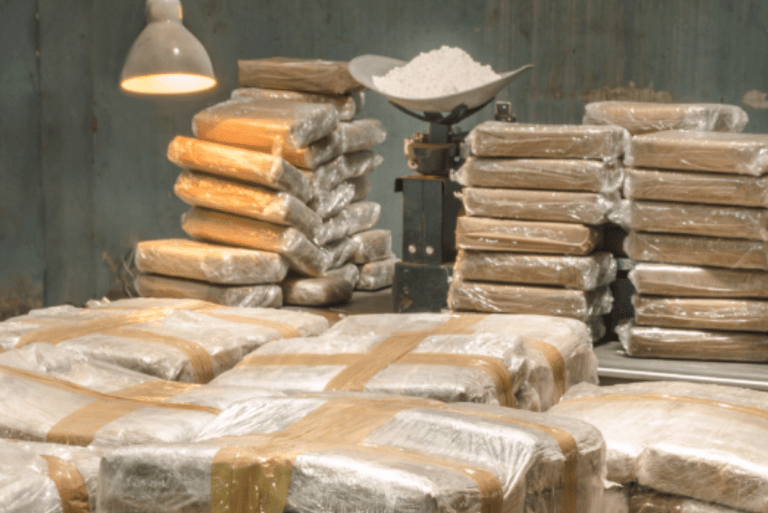 BVI man gets 9-year sentence in US after multimillion cocaine bust
Wayne Stout, Jr, the 35-year-old BVI boat captain who was nabbed in June as part of a multi-million dollar drug bust in the United States, has been sentenced to nine years in prison for conspiracy to distribute cocaine.
Stout was arrested following a surveillance operation executed by the Department of Homeland Security which involved another man, Avery Lans. 

Lans was convicted after a jury trial on October 3, while Stout pleaded guilty on August 19, 2022. 

Lans, 55, a native of St Thomas in the neighbouring US Virgin Islands (USVI) was sentenced to 20 years in federal prison. Lans' sentence was enhanced based on the danger he caused during his attempted escape from law enforcement on June 1, 2022, and his deeper involvement in the conspiracy.

According to evidence presented at trial on June 1, 2022, Stout drove from Miami to Orlando and retrieved a duffle bag from a storage locker in the Edgewater area. Agents from Homeland Security Investigations (HSI) were conducting surveillance on Stout as he travelled from Miami to Orlando and as Stout left the storage locker and went to the parking lot of a restaurant in the Winter Park area. 

When they followed Lans, he began driving erratically which investigators believe was a tactic to evade pursuit. During this pursuit, Lans reportedly tossed the bag he was given by Stout and it was later found to have nearly 12 pounds of cocaine inside. 

A kilogram of the cocaine was estimated to be worth approximately $27,000, at least. Lans was carrying $135,000 worth of cocaine when he unsuccessfully attempted to flee. The storage locker contained nearly $3 million in cocaine.